St. Thomas is partnering with HomeTown Ticketing to implement a contactless and cashless solution for fans and guests attending events at Granger Stadium.
The priority beginning with Eagle Football's season-opening contest with El Campo is to administer enhanced safety protocols and best practices – measures that instill confidence among supporters during the challenges resulting from the pandemic.
"Our goal throughout the summer and into the academic year was to maximize the experience for our constituents," Athletic Director Mike Netzel says. "The intent was to have fans in the stands, never to stage an event without people. This is a collaborative effort involving our administration, our business office, and our facilities managers."
HomeTown is affiliated with 56 universities representing 30 conferences and nearly 1,500 high schools. Netzel teamed with senior client service manager Julie Loeffelholz to tailor St. Thomas' needs into HomeTown's fully automated platform.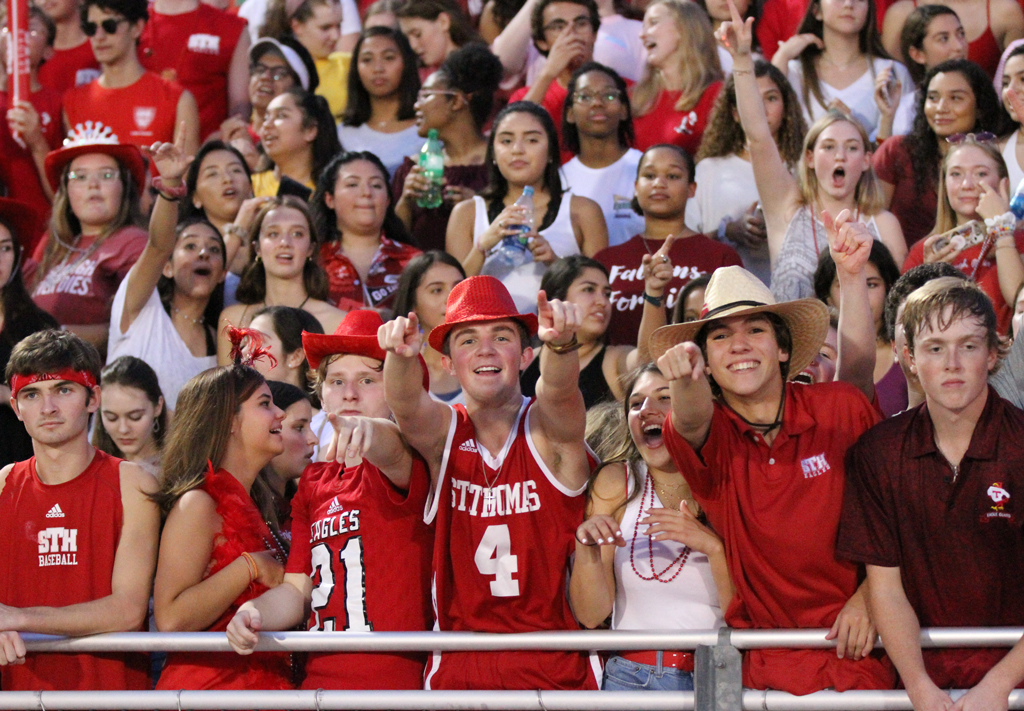 Football attendance to start the season will not exceed 25% capacity of Granger Stadium.  Ticketing is exclusive to families of student-athletes with limited student access. Tailgating will not be allowed. Masks will be required.
"This unique approach is appropriate in the light of our school's commitment to always put the interests of the students first," Netzel says.
Each family of Eagle varsity student-athletes controls four tickets per game. Parents of Eagle Cheer and student trainers have rights to two tickets and will occupy the same section. El Campo will be offered four-packs for each of the player families in a visitors section.
"The process is intuitive," Netzel says. "There's portal access to our event profile on HomeTown. Our football families will be notified by email that their tickets are available through an ID number. They clink on the link, secure the purchase, and are immediately emailed their tickets. Entry on game night is completely contactless. Smartphones or printed barcodes are scanned up to 10 feet away. No money changes hands."
Live data of capacity numbers and seating assure that Granger Stadium space is optimized without exceeding established limits or modified temporary arrangements due to COVID-19 or any other restrictions. If the parameters change during the season, St. Thomas can adjust its preferences to get a new seating formula.
"It makes the entry so much smoother," Netzel says. "HomeTown is an invaluable tool during this health concern. And we will continue this process moving forward in future seasons when we have maximum capacity seating. The dividends from advance purchasing and seating are a premium. If we sell all our tickets by a Wednesday, we have money deposited in our account before kickoff on Friday."
The seating plan for 2020 also includes temporary bleachers which would normally seat approximately 600. The North end zone is scaled to meet social distancing guidelines and accommodate approximately 60 St. Thomas students. The season opener against El Campo will also be live-streamed through the Legacy Sports Network for students, alumni, and supporters unable to attend in person.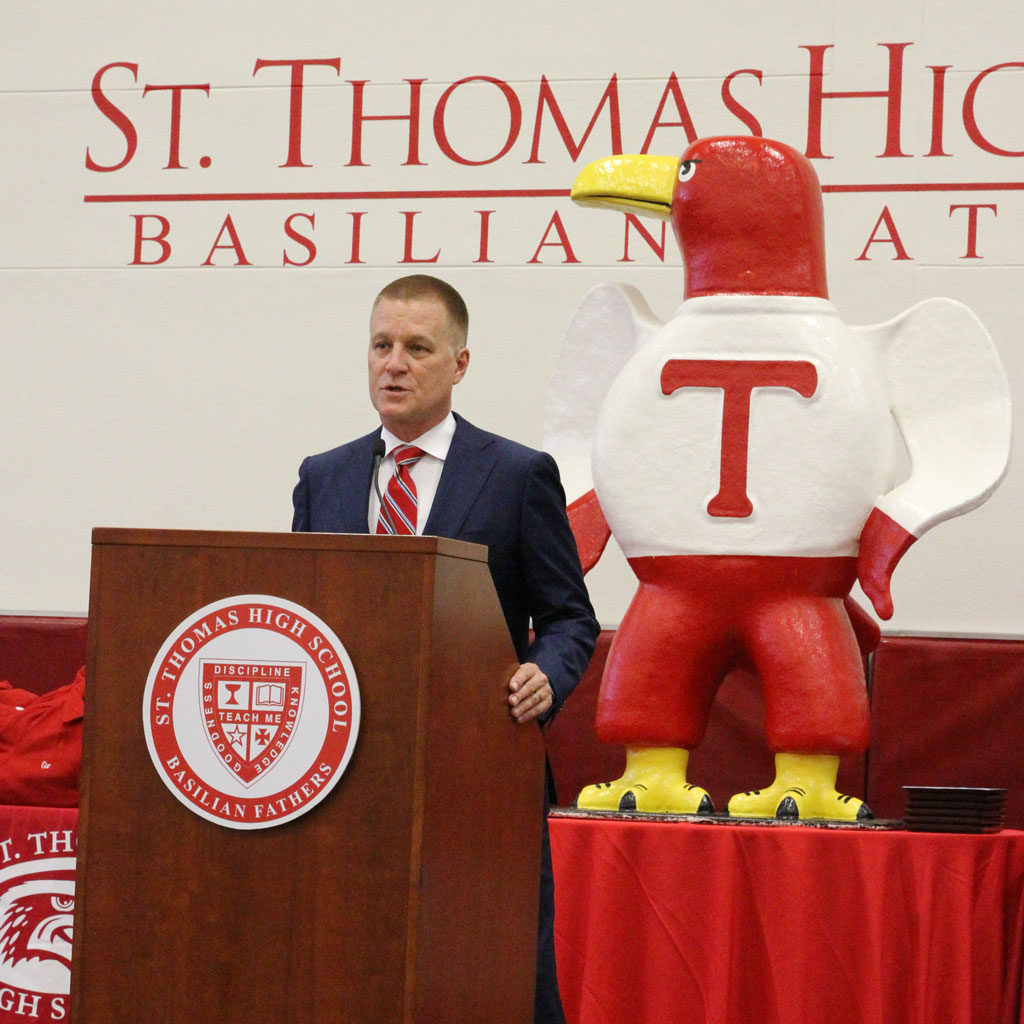 For more than a decade as athletic director, Netzel has been wired to see limiting attendance as a problem instead of a solution. HomeTown is not a cure-all for ticketing in the time of COVID-19, but it's a pathway for St. Thomas to achieve more from the football season by giving the school the architecture to address the realities of altering mass gatherings and limit the risk of COVID-19 spread.
Netzel says he "watched the Rams and Cowboys on Sunday Night Football debut a $5 billion stadium in Los Angeles and there were no fans. The Texans will open at home (September 20) and have no fans. St. Thomas has proactively found a way to stage a football game with our supporters attending and health and safety as our  primary objective.  It's not the crowd or environment we would prefer. But I believe we are blessed to have this opportunity, and our objective is to make the most of the evening."
Eagle Fight Never Dies!