St. Thomas is extending its tutorials for the ISEE entrance exam while continuing the HSPT preparatory sessions.
Separate instruction for each exam is available for rising ninth graders through a safe and secure remote learning platform. The enrichment will be conducted by acclaimed faculty – St. Thomas Dean of Students Rod Takacs and Camille Hagerty, a distinguished middle school teacher at St. Christopher School, and the Goose Creek and La Porte Independent School Districts.
HSPT Tutorials
Saturday, October 31, 9:00-11:00 a.m.
Saturday, November 7, 9:00-11:00 a.m.
Saturday, November 14, 9:00-11:00 a.m.
Saturday, November 21, 9:00-11:00 a.m.
ISEE Tutorials
Monday, November 23, 9:00-11:30 a.m.
Tuesday, November 24, 9:00-11:30 a.m.
Wednesday, November 25, 9:00-11:30 a.m.
St. Thomas takes pride in our multifaceted and holistic applicant review process. The decision-making considers a variety of factors when considering a candidate's admission including academic performance and rigor, extracurricular activities, community involvement, and life experiences.
The scheduled 2020 Open House Live and In Person events for November 5, November 17, and December 6 are currently filled. Families seeking to discover the distinct benefits of a St. Thomas education are encouraged to contact admissions@sths.org and join a waitlist for the first available Open House date or for a first available private tour.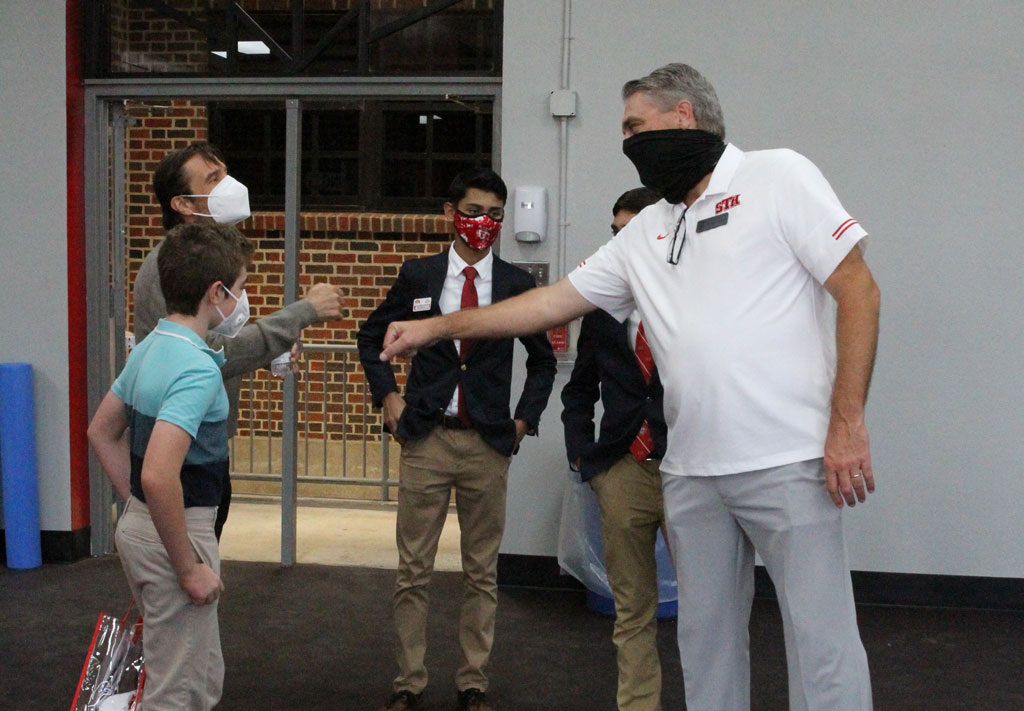 Uncompromising academics. Uncommon brotherhood.
Catholic.  Basilian.  Teaching Goodness, Discipline and Knowledge since 1900.