Dylan Michaels '21 and Josh McLean '22 established individual St. Thomas records to lead Eagle Swimming to a strong second-place finish at the TAPPS Division I state swimming championships in San Antonio.
The two-time defending state champions received a rocket blast at the beginning as Michaels sealed the 200 yard medley relay to launch the competition at the Josh Davis Natatorium. His anchor kick in a momentum setting victory followed the backstroke leg from McLean and solid swims from Aleksei Silvestre '21 and Patrick Pham '21 to complete the event in 1:42.03.
Michaels was named the East Region swimmer of the meet with a versatile performance that included a new St. Thomas mark for second place in the 200 freestyle (1:44.06). He then ignited a charge to a potential Eagle three-peat by capturing the grueling 500 freestyle (4:47.73).
McLean raced to a sizzling third in the 200 individual medley with a school-record 2:00.49. With the Eagles trailing in the team standings and needing a sudden surge, he and Pham clocked a late sixth-seventh pairing in the 100 breaststroke. But third-place times in the 400 free (3:22.20) and 200 free relays (1:32.82) weren't the scorching results needed for a cardiac crash to retain the throne.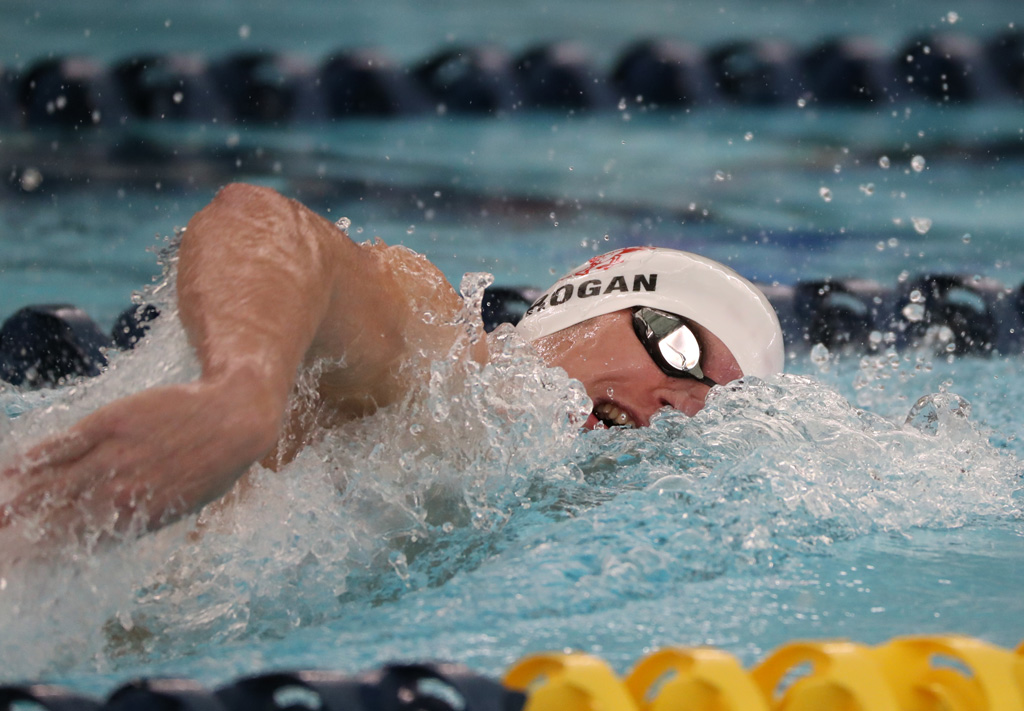 Carrick Brogan '22 provided the anchor swim in the 200 freestyle relay and a sixth-place finish in the 50 freestyle (22.99). Tyler Sandrock '24 and Pham contributed a sixth-seventh tally in the 100 butterfly.
Eagle Fight Never Dies!