On Saturday, September 4, the St. Thomas football program will launch more than its first road trip of the promising 2021 season. A large contingent of the Eagle community will unite in North Texas for the inaugural four-team Catholic Bowl at the Ford Center at The Star indoor stadium connected to the headquarters of the Dallas Cowboys. The Eagles' spirited competition with Plano John Paul II that kicks off at 3:00 p.m. will seize football as an opportunity for cultural exchange and authentic Catholic identity between three rising powers within the highest TAPPS ranks and an out-of-state college preparatory institution founded in 1930.
The joint venture between the schools is the genius of Global Football, an acclaimed exporter and producer of American football and marquee matchups for U.S. colleges and high schools to play internationally. The landmark contest announced on April 16 is a day-night doubleheader that includes Fort Worth Nolan Catholic taking on Little Rock Catholic at 7:00 p.m.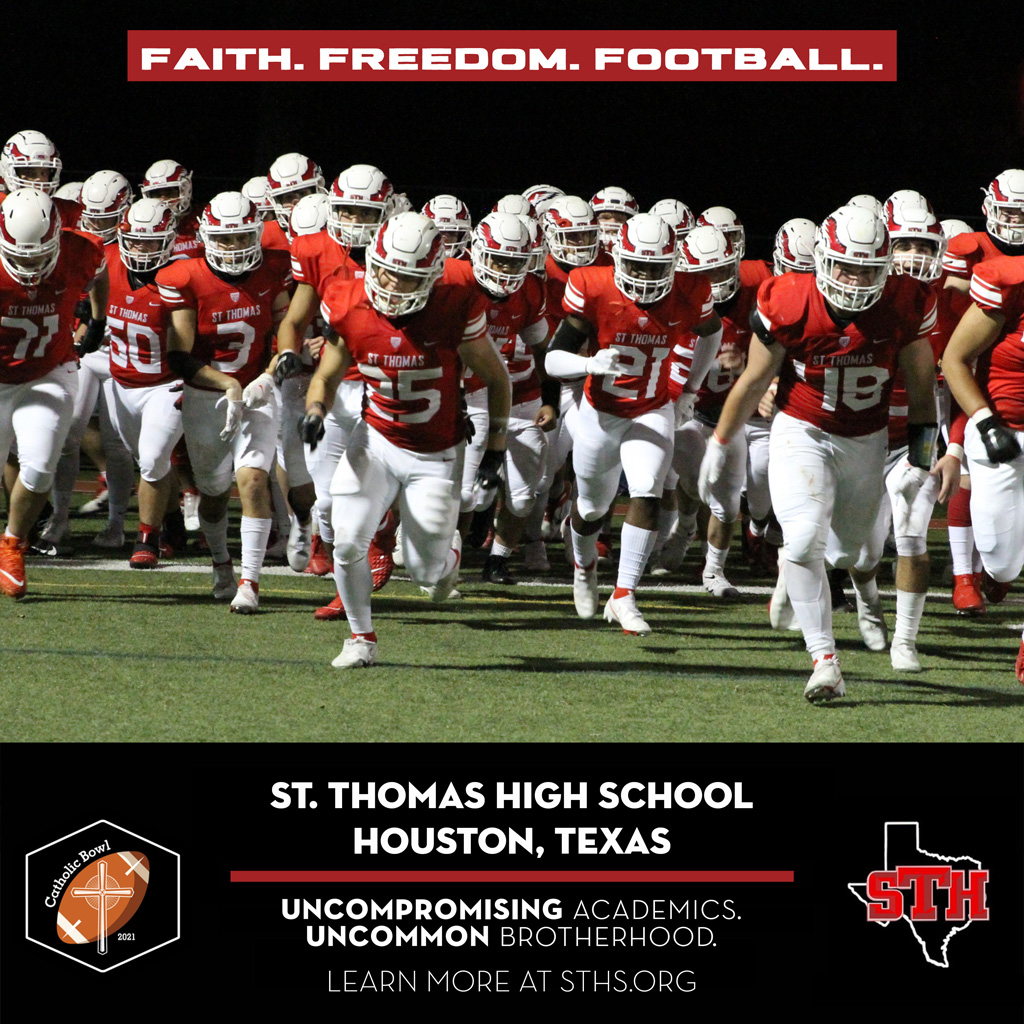 "St. Thomas is proud to team with Global Football to not only present our school to a much broader audience but also partner in what will quickly develop into a premier event," Athletic Director Mike Netzel says. "Our scholar-athletes are thrilled about the chance to play in an outstanding venue. We'll travel and participate in a way that resembles a college bowl game experience, and many of our parents, alumni, and fans are excited to display their loyal support for St. Thomas."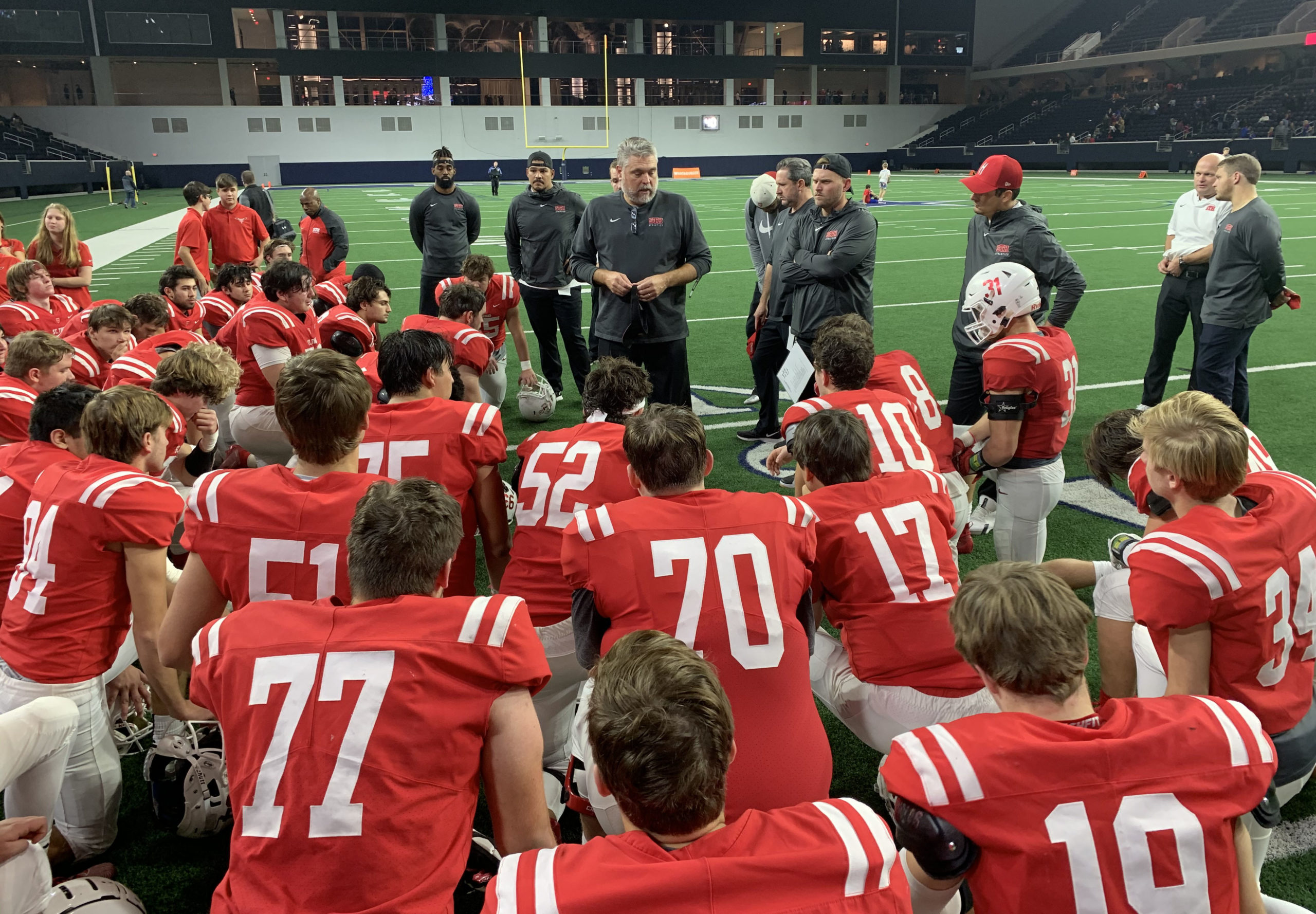 The game will be the climax of several days of special activities held to mark the occasion. The St. Thomas involvement is driven by a collaboration between Athletics, Advancement, and the Alumni Association with the efforts capping months of planning and preparation from the staff across the school.
Cowboys Chief Operating Officer Stephen Jones said in the release that "we are excited to welcome not only my alma mater, but all of the teams for the Catholic Bowl at Ford Center. This event represents so many of the reasons our family built The Star and so many of the partnerships that have been created with it."
The weekend fellowship will lead off Friday with a concelebrated Mass hosting an estimated 800-plus attendees from the four institutions. That solemn occasion will be followed by a festive welcome dinner at Roughrider Stadium in Frisco. Honorary Chairman Rocky Bleier will be the keynote speaker at the dinner, the ideal representative to relate how his own life has revolved around faith, freedom, and football. A Notre Dame team captain and member of the 1966 National Championship team, Bleier provides an inspiring journey from wounded Army soldier to four-time Super Bowl champion. He was drafted into the United States Army after his rookie season with the Pittsburgh Steelers. Three months into his deployment to Vietnam, Bleier was shot through the thigh and suffered a grenade blast to his foot, more than 100 pieces of shrapnel maiming his legs and right foot. Doctors told him that he would be lucky to walk properly again. But Bleier then defied even greater odds, returning as a star running back with the Steel Curtain teams of the 1970s.
In 2014-15, St. Thomas staged a historic home-and-home meeting with fellow Basilian St. Michael's College School from Toronto. The debut encounter was the first-ever international trek for Eagle Athletics. The Basil Bowl blended sport with scholarship and ignited brotherhood beyond borders. With the same vision, The Catholic Bowl allows St. Thomas to discover new initiatives, and examine economic, social, educational, and other matters of shared interest.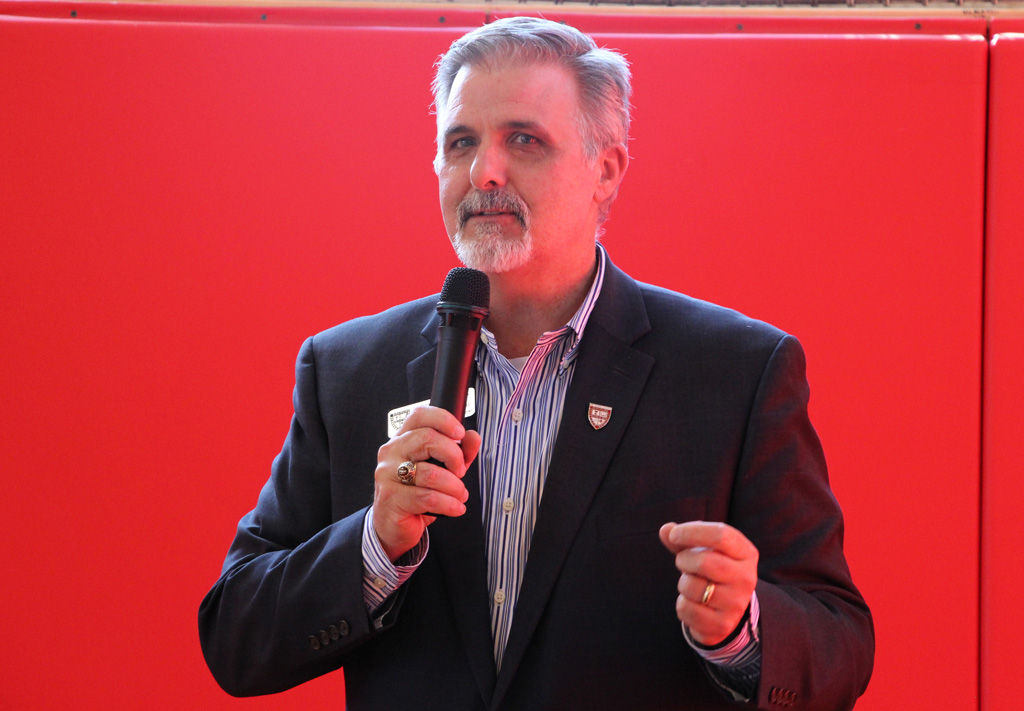 "Expanding our brand in such a way is part of the St. Thomas strategic plan," Vice President for Advancement Mark deTranaltes '83 says. "The Catholic Bowl is a detailed process and the ambition is to enhance our Eagle profile, engage our supporters in an innovative way, and aggressively promote through our digital media platforms. We'll go above and beyond what might be expected to provide a memorable experience for all who are involved."
Former Notre Dame quarterback Patrick Steenberge founded Global Football in 1996 and remains as president. The phenomenal success during a quarter-century extends to more than 270 schools and more than 17,000 travelers exploring 28 nations on six continents. The hugely popular Dublin High School Football Showcase in Ireland is annually hosted as a partner event with the Aer Lingus College Football Classic that has featured Boston College, Central Florida, Georgia Tech, Navy, Penn St., and Notre Dame. In 2016, Steenberge executed an exhibition by the University of Pennsylvania to play the Ivy League's first football game in China.
But the coronavirus pandemic forced Global Football to drastically adjust its near-term operations. Their heavy agenda of tours to Europe in 2020 was canceled and the 2121 docket was significantly reduced due to health and safety concerns.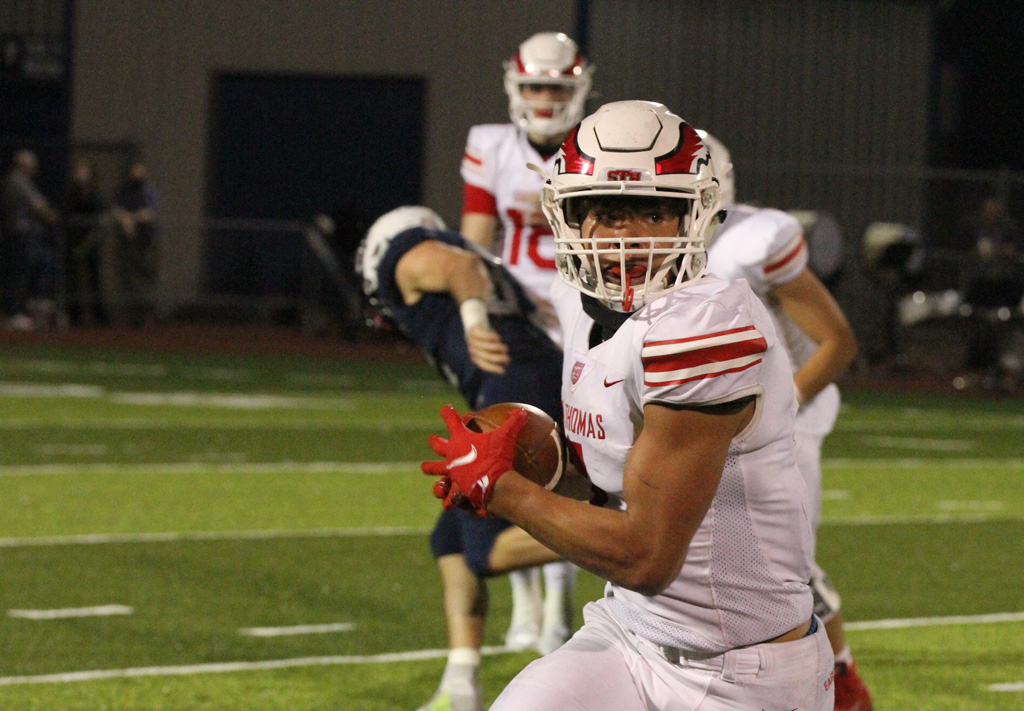 Steenberge personally organizes and manages each excursion. While canvassing for creative yet manageable options for the upcoming athletic cycle, he recognized the St. Thomas road date in Plano was already on the books. The host team was not far removed from the most successful season in its history and led by head coach George Teague (yes, the former Dallas Cowboy, Terrell Owens-blasting safety). The renowned opponent was riding measurable momentum. St. Thomas finished the COVID-19 racked 2020 season with seven straight regular-season wins and its third consecutive district championship with Rich McGuire named coach of the year by the Touchdown Club of Houston. The Eagles closed out 2019 with nine victories in 11 games and reached the TAPPS Division I state semifinals for the first time since 2014-15.
Steenberge immediately conceived featuring the gridworld clash in Global Football's Catholic Bowl. The dialogue with Netzel accelerated quickly to determine the St. Thomas interest.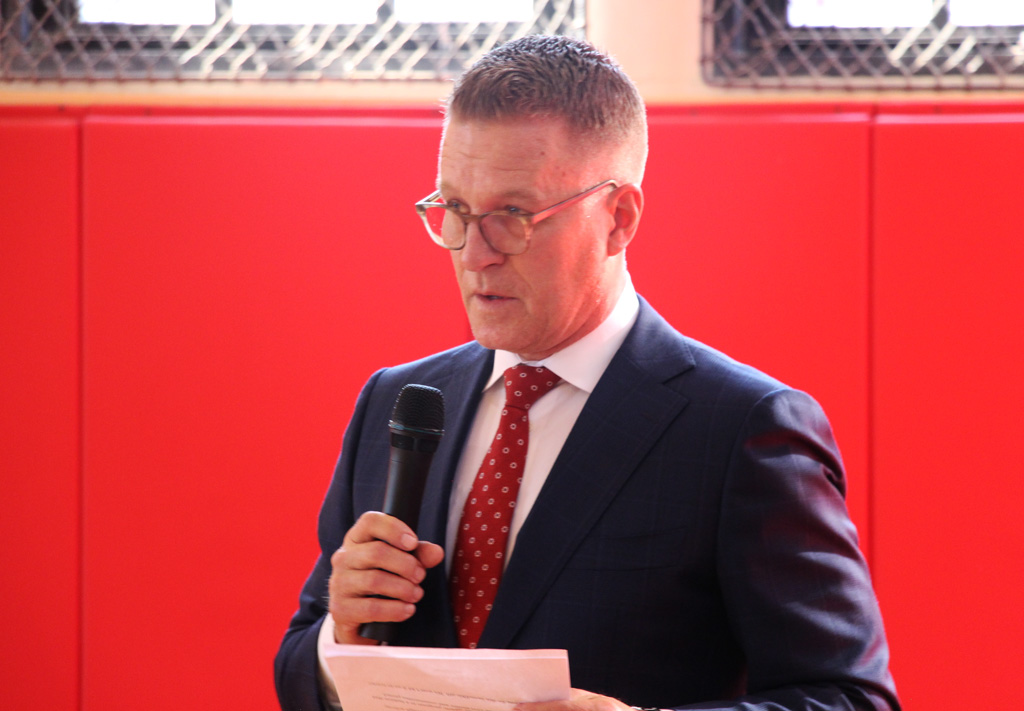 "First and foremost, this is going to give our school a jolt of exposure, which I think it already has with all the talk about game," Netzel says. "And in many ways, we consider this a just reward for everyone associated with our program after negotiating the pandemic landscape in 2020 without a single outbreak or game cancelled while hosting games with limited fans. The safety and welfare of our student-athletes, staff, and community will continue to be at the forefront throughout our discussions."
Steenberge's deep Catholic roots trace to his graduating from Cathedral Preparatory School in Erie, Pennsylvania. He has carried an emphatic commitment to faith and service into his adult life.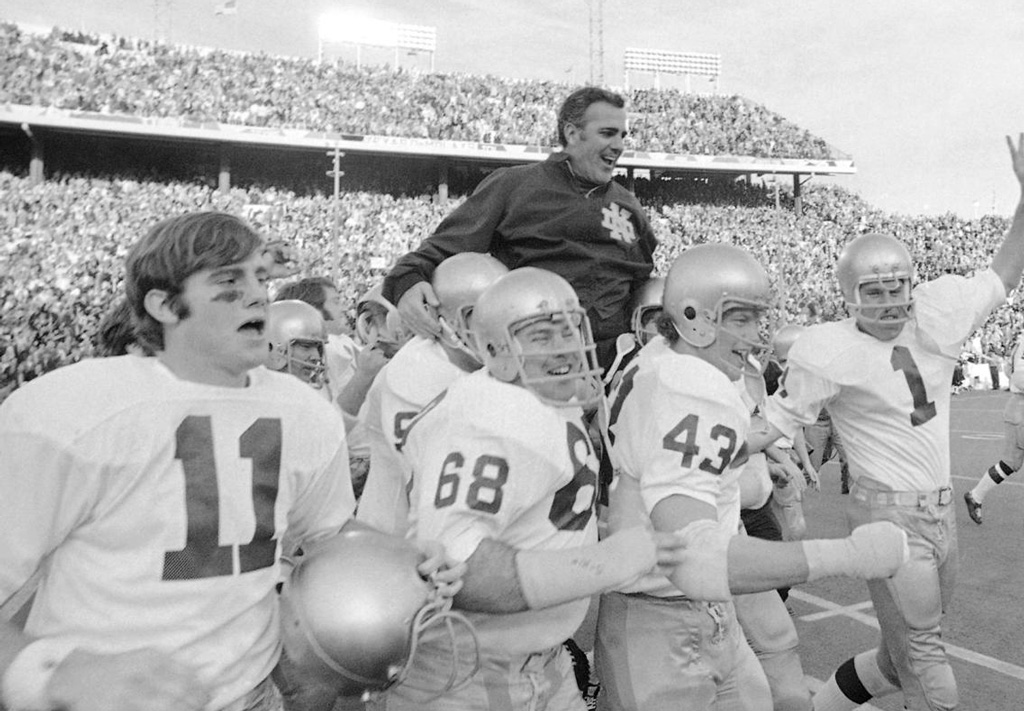 Steenberge was a member of the 1969 and 1970 Notre Dame teams that played in consecutive Cotton Bowl showdowns against no. 1 Texas. The first instant classic marked the return for the Fighting Irish to the postseason scene after a self-imposed 45-year absence. Underdog Notre Dame led 17-14 until Billy Dale's touchdown plunge with 68 seconds remaining brought the Longhorns from behind to an undefeated national championship. The encore extravaganza saw the one-loss Irish shatter UT's 30-game winning streak to deny a second straight unanimous title for icon coach Darrell Royal and vault the Irish to the no. 2 ranking in the final Associated Press poll.
[CLICK HERE FOR 2021 ST. THOMAS FOOTBALL SCHEDULE]
Catholic. Basilian. Teaching Goodness, Discipline and Knowledge since 1900.