Frankie B. Mandola `65 and Dan Sessions `65 shared countless joys, laughs, and triumphs that extended far beyond their days at St. Thomas. What began more than a half-century ago as teaming for state football championship hardware morphed into collaborating on the next business bonanza or splitting a corner table at Frankie's signature Damian's Cucina Italiana for osso buco and a fine Chianti.
The spirit of their passion and partnership continues now nearly six years since Mandola's passing. Their famed Texas Italian-American Sports Foundation has dissolved, a casualty in large part to the wrought brought by the pandemic. The direct result is a boom to their beloved alma mater. St. Thomas is receiving an $80,000 scholarship fund, a fitting tribute to a heritage in service to others.
"It's extremely emotional because we're moving forward in the memory of Frankie B.," Sessions says. "We had a great run with the foundation and it's a bittersweet moment to see it come to an end. But it's appropriate to have St. Thomas benefitting in a meaningful way."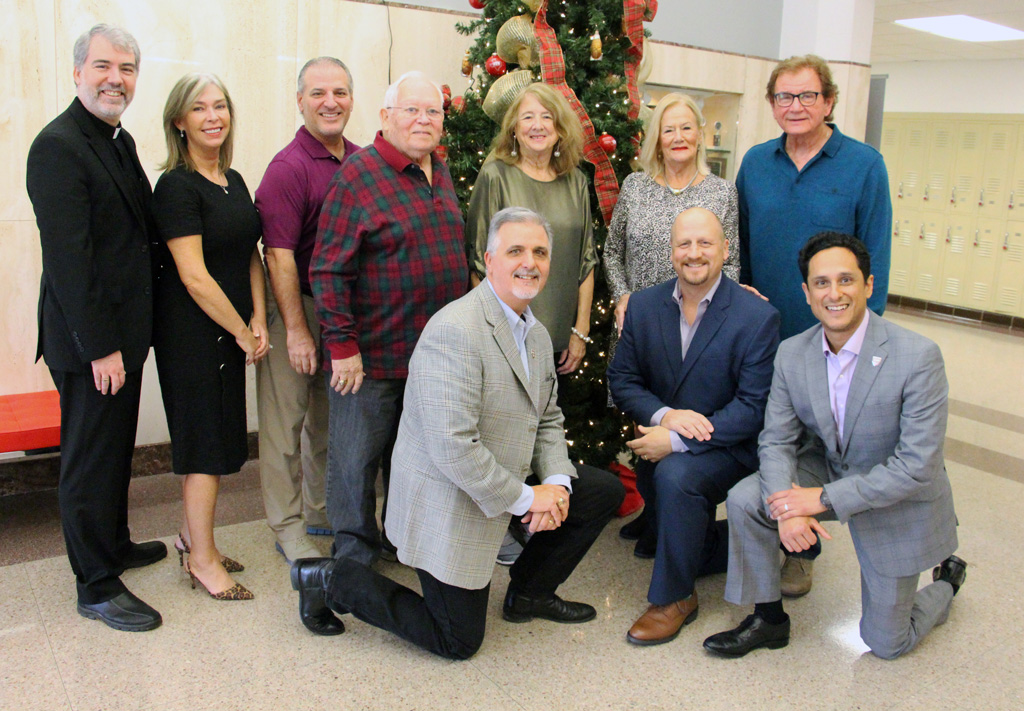 Sessions, Mandola's wife Judy and son Johnny '94, Sam Listi '60, Michael Patronella '83, and Lynda Pontecorvo joined St. Thomas President Fr. James Murphy, CSB, Vice President for Advancement Mark deTranaltes '83 and Principal Aaron Dominguez '96 on campus to officially create the tuition assistance fund.
The design is to embrace the same philanthropic efforts rooted in the charity Mandola founded in 1982 and inspired by Pontecorvo. Her father Luca and uncle Don Pontercorvo had established the National Italian-American Sports Hall of Fame in Chicago in 1978. Three years later, Lynda moved to Houston and soon convinced Mandola to launch a local chapter. Through due diligence, the TIASF gained traction and emerged as an independent identity in 1993. It would distribute more than $600,000 to assist scholar-athletes in advancing their competitive careers after high school.
"We all took great pride playing a small role to help Houston's own pursue the sports they loved as they gained their college education," Sessions says.
In 2014, Frankie B. observed that he and Sessions "had truly been blessed. We've enjoyed so many contributions for so many years. We all just wanted to help the kids. The first check was presented by (New York Yankee icon and Hall of Famer) Yogi Berra and (longtime Astros coach) Matt Galante to Larry Orlando in one of the skyboxes in the Astrodome. For $1,000. We thought we had died and gone to heaven. And (in 2012), we gave Larry's son a scholarship. That was really neat."
Long known for his gregarious and infectious personality, the authentic Mandola first distinguished himself as a high school All-American scholar-athlete, later inducted into the St. Thomas Sports Hall of Fame. He packed his mammoth two-sport talents for Rice University and rose professionally as a pillar among the first families of Houston food.
But Mandola perhaps earned his greatest distinction living daily the Basilian motto of Teach Me Goodness, Discipline, and Knowledge. He was a loyal force in his lifelong dedication to St. Thomas and a consistent contributor to civic causes, none more cherished than leading the TIASF while working closely with Sessions to make valuable dollars available to a host of well-deserving student-athletes.
Unexpected realities forced the foundation to adjust and align differently to remain a relevant influence. Johnny Mandola succeeded his father as the foundation's president and is positioned to fully appreciate the purpose of the past while providing a compass for the future. The father of fifth-grade triplets at St. Cecilia School – Reed, Nicholas, and Jackson – he owns a deep understanding of the power, and responsibility, behind preparing generation next to take flight.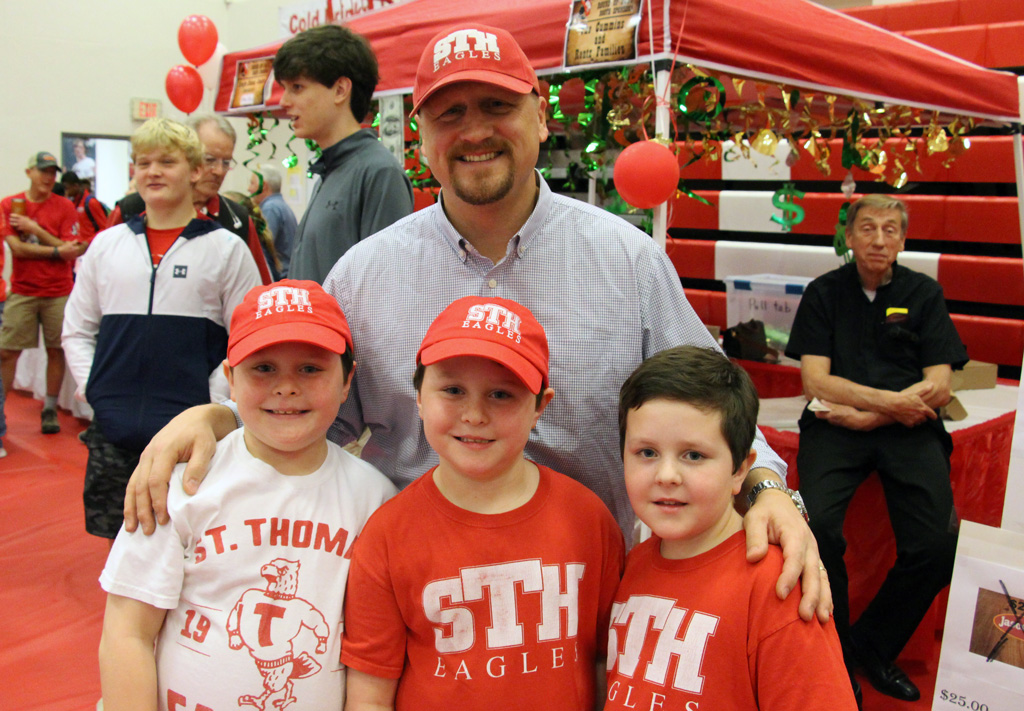 "We considered an array of options for the foundation but St. Thomas meant so much to my father and other members on the board that this became our obvious action," Johnny says. "A significant number of St. Thomas students require financial assistance to make their dreams become a reality. Dad would approve of his move because this school was in his heart and soul."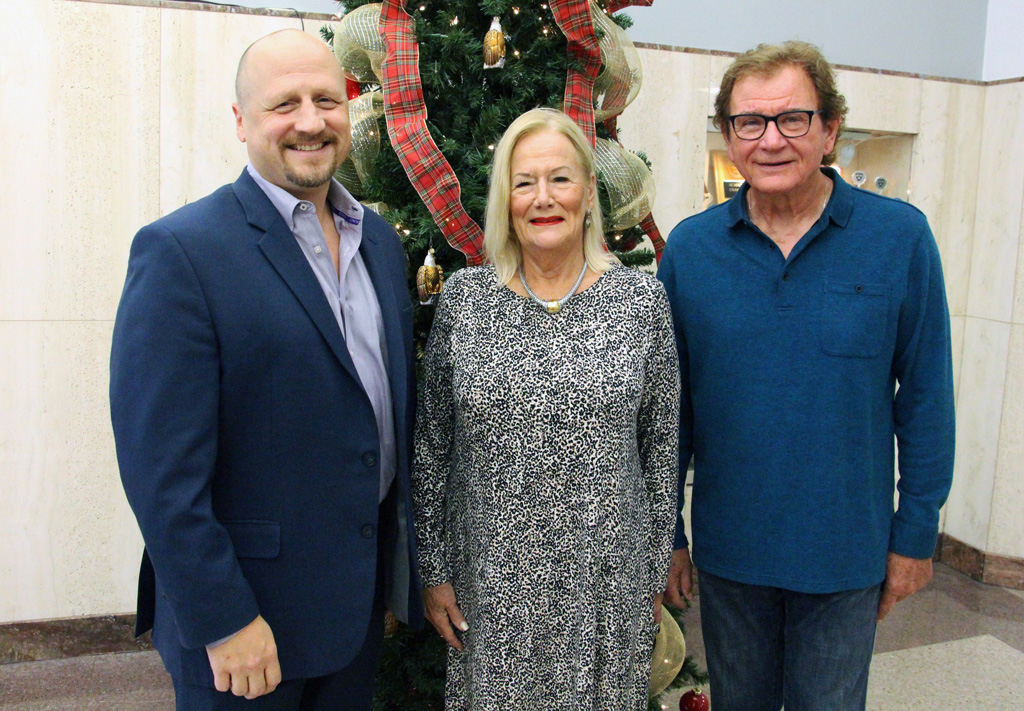 Judy says "the history here at St. Thomas is so strong. Frankie and I met here during his junior year when I was at St. Agnes (Academy). It's been a few years since he left us and we're still receiving these great memories. This isn't a bad closure. It's a way for the essence of his generosity to stay alive."
2014 Eagle state baseball champion Matthew Ashbaugh '16 was a four-time scholarship recipient while continuing his pitching career at Washington University in St. Louis. Joining Ashbaugh among the litany of recent St. Thomas honorees were Hunter Cheek '18 (Incarnate Word football) in 2019, Philip Matulia '18 (Louisiana Tech baseball) in 2018-19, Jackson Hanna '18 (Texas football) in 2018, Nicholas Phan '17 (St. Edward's baseball) in 2017-19, Alex Carnegie '16 (Cornell baseball) in 2017-19, Carson Storie '15 (Texas A&M rugby) in 2017, Max Machiorlette '15 (Princeton baseball) in 2016-17, and Devin Bear '13 (Northwestern St. baseball) in 2016.  A trio of scholar-athletes receiving distinction in 2014 was Hunter Kopycinski `12 (Rice baseball), Mitchell Matulia (Texas at San Antonio baseball), and Jonathan Sicola '11 (Schreiner soccer).
Mandola served as the foundation's president until his passing in 2016. Sessions remained part of the five-member executive board through the closing chapter. He believes that the benevolence exhibited by the TIASF was merely an extension of the values instilled when he and Mandola were developing as young men at St. Thomas. "That GDK motto definitely sticks with you. St. Thomas molds you into a good person and a caring citizen."
Throughout the decades, the two received considerable support while tapping into their deep relationships with the city's professional sports franchises. The Astros, in particular, played a significant role at the annual Scholarship Luncheon at Damian's, including former Eagle championship coach Craig Biggio, his Hall of Fame brother in arms Jeff Bagwell, Galante, Larry Dierker, Phil Garner, legendary broadcaster Milo Hamilton, former Astros television announcer Bill Brown, current TV play-by-play voice Todd Kalas, and national MLB.com correspondent Alyson Footer.
Mandola would often marvel at what it meant "to the kids when they accepted their scholarship checks and shook hands with Craig or Jeff or Larry or Phil. And Milo was so dedicated to our cause. The great part about the luncheon was meeting those kids face-to-face, and understanding some of their personal histories. It was one of my favorite days of the year."
Judy remembered that Frankie "would always come home so enthused after meeting the scholarship winners, being able to give back. It was in his heart."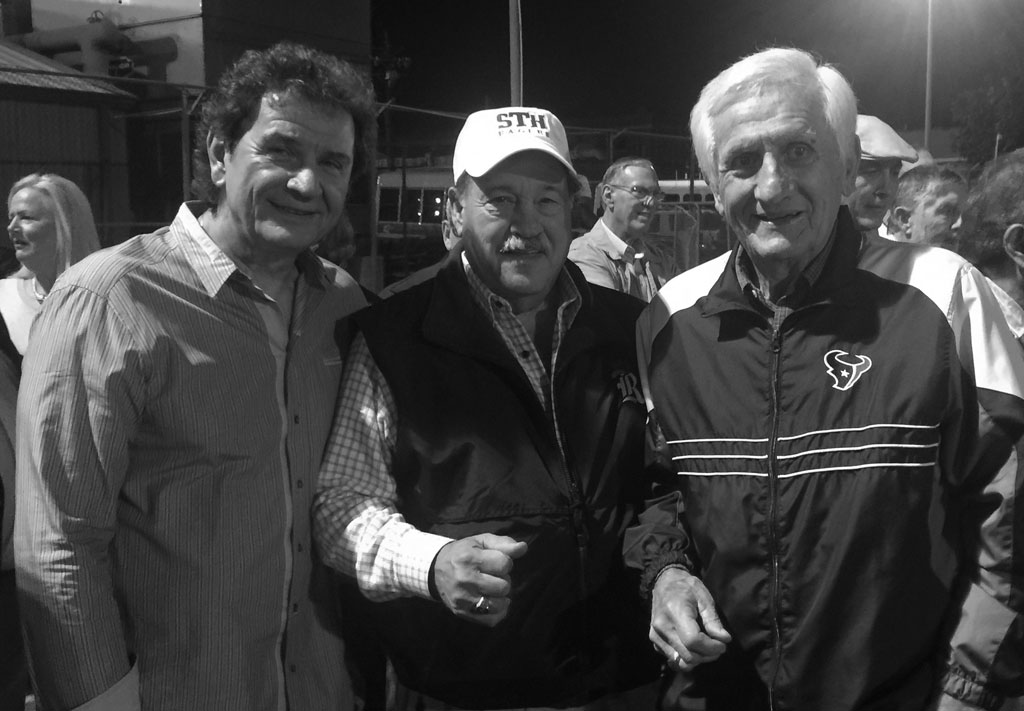 Mandola reminisced on the 50th anniversary of Eagle Football's 1964 state championship that "this team is like one family. What we learned at St. Thomas helped everyone in their businesses, permeated throughout their communities. Almost every one of us is a giver, not a taker, always willing to help, do something extra for someone in need. We simply followed a great Basilian tradition."
And now the lasting presence of Mandola is striking in a transition offering another emphatic example of that rich legacy, marching forward with a relentless intent matched only by its fury to influence.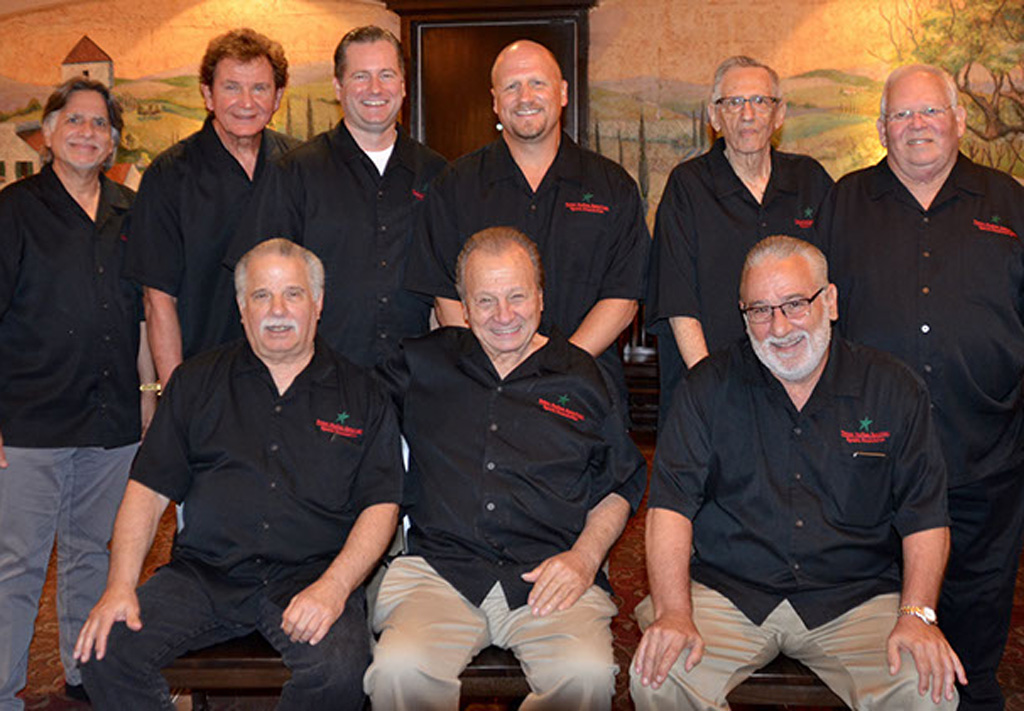 Catholic. Basilian. Teaching Goodness, Discipline, and Knowledge since 1900.