St. Thomas Principal Aaron Dominquez, PhD '96 has announced the appointment of Science Dean Dan Bryant '93 as the school's next assistant principal for the 2022-23 academic year.
Bryant's educational career spans nearly three decades and encompasses multifaceted leadership roles as a respected academician within rigorous college preparatory and ardent community service. This key appointment is the result of a meticulous search led by a committee of faculty and administrators.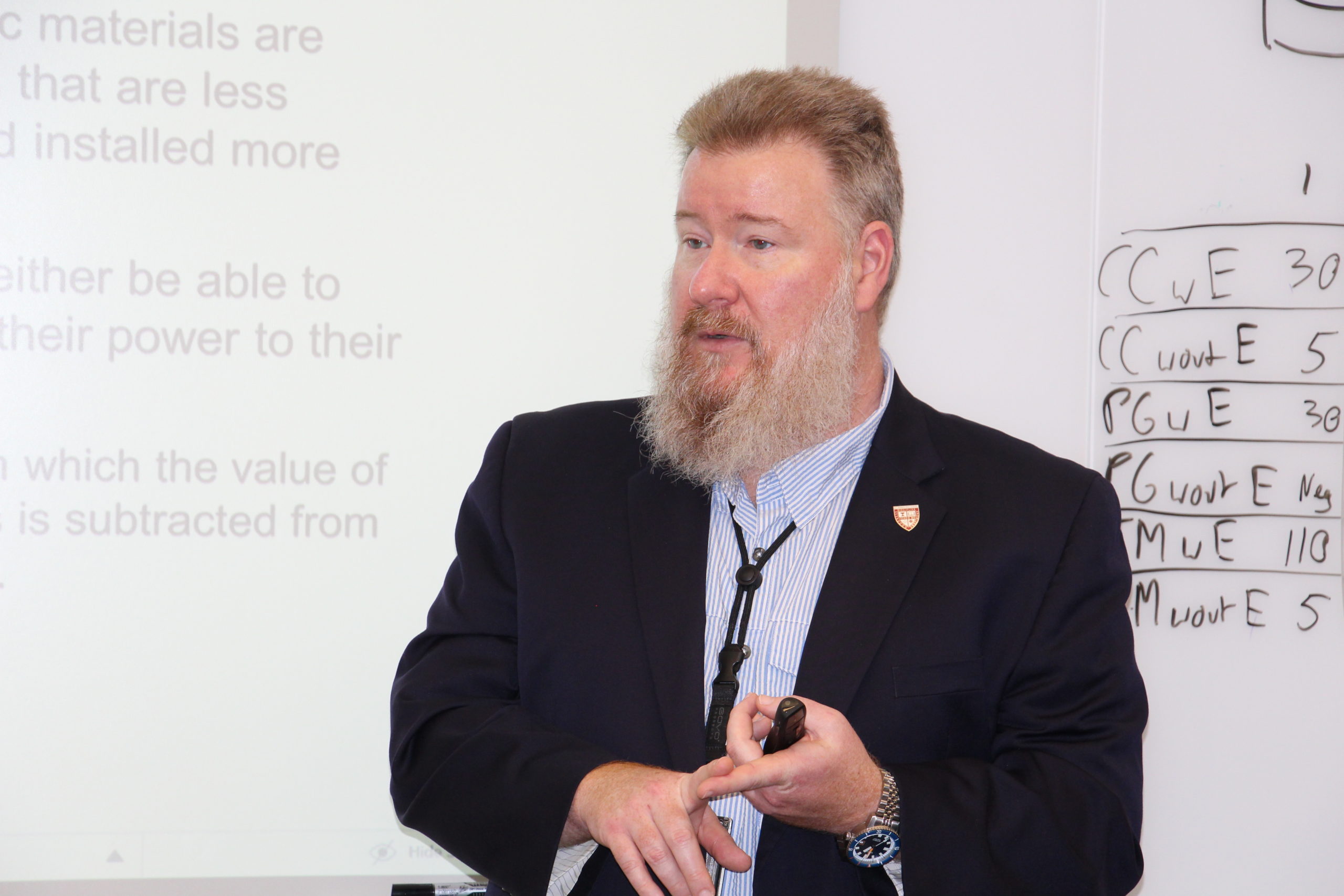 "I am delighted to have Dan Bryant assuming a more pronounced presence in our academic community," Dominguez said. "He brings both visionary and operational strengths that made him stand out in a pool of very talented candidates from both within and outside our ranks. Our evaluations centered on finding an individual who champions innovative teaching and scholarship, and appreciates the opportunities St. Thomas has to positively impact society. Dan brings all of these qualities. He is committed to our distinctive Catholic mission, along with a steadfast dedication to supporting our teachers and students to reach their full potential. I am confident our collaboration will continue to build upon our storied Basilian tradition."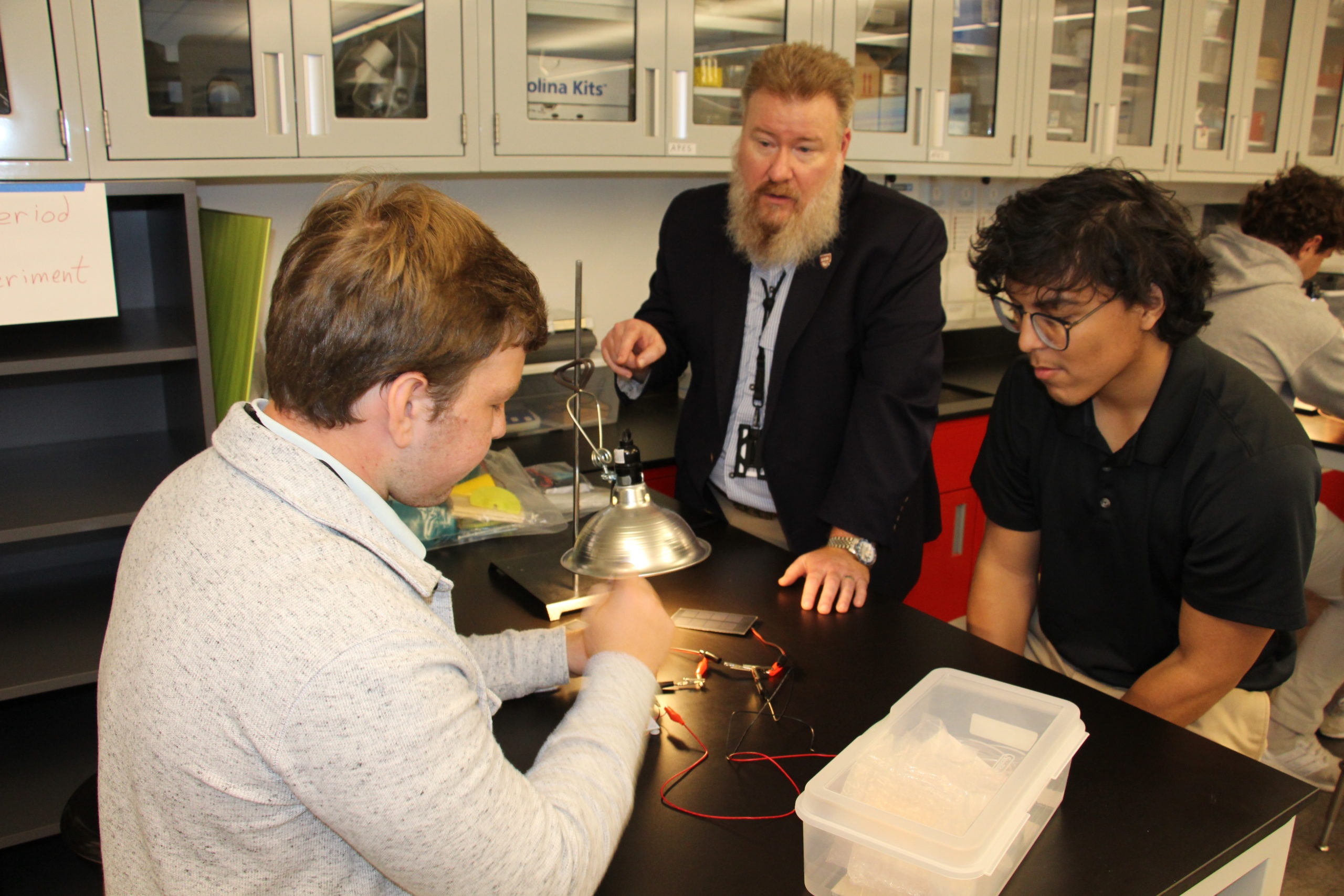 Bryant is a 1993 graduate of St. Thomas and rejoined the Eagle family in 2015 displaying master instruction in chemistry, biology, advanced biology, human anatomy, environmental science, and computer applications. He ascended to the dean of the department in 2018. Bryant has also held numerous enterprise positions throughout campus, emerging as a vital contributor across diverse disciplines including information technology and fine arts.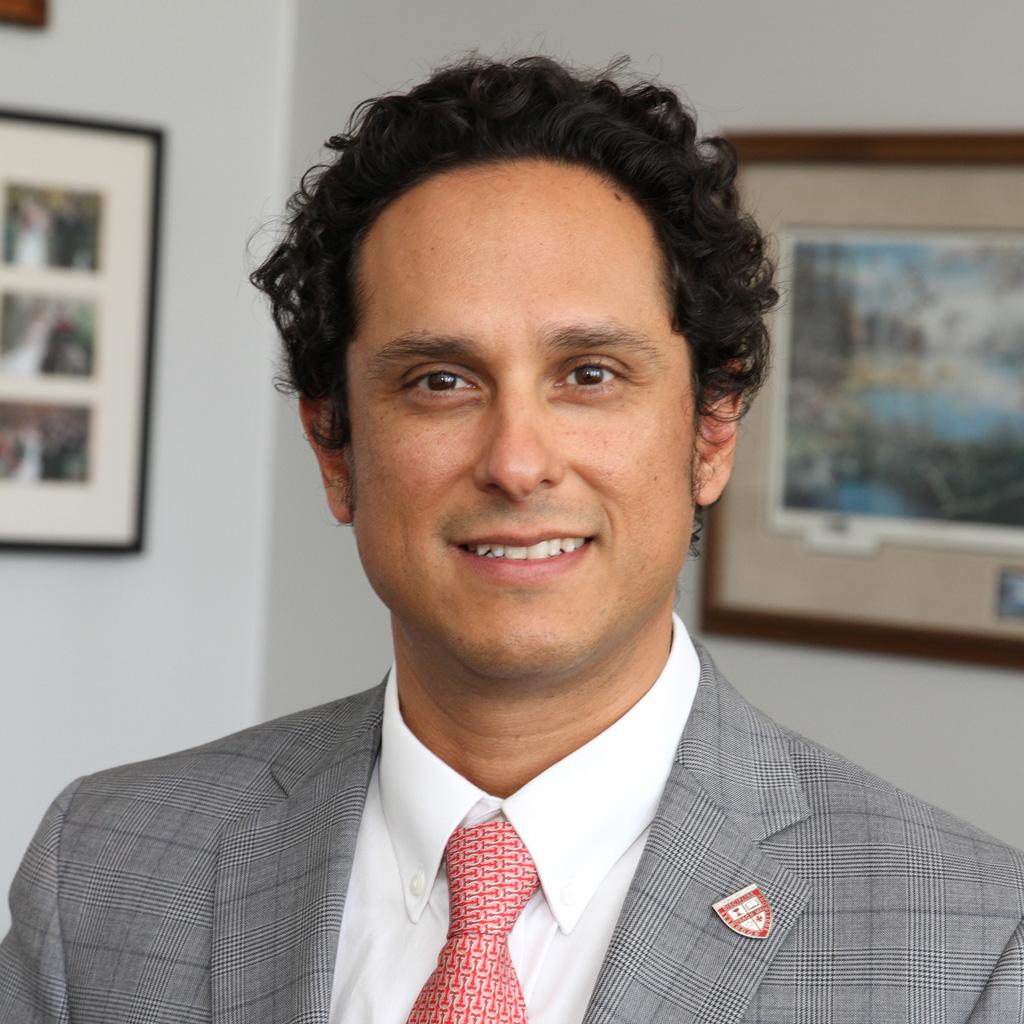 "Our aspirations for this final candidate were extremely high," Dr. Dominguez said. "Our collective goal was to attract an assistant principal with the capacity to help St. Thomas reach the exciting and ambitious future that we envision. Dan Bryant emphatically fits that description."
Bryant earned his Master of Curriculum and Instruction from Grand Canyon University in Phoenix, Arizona in 2007, along with the Texas Principal Certification. He completed a second master's in Educational Leadership in 2013 from the University of St. Thomas.
"This position has been one of my career goals and I'm grateful for the faith that Dr. Dominguez is placing in me," Bryant said. "I'm very comfortable molding curriculum and my experience should give teachers confidence in our dialogues to determine what potential directions are optimal. I have always cherished my time as a St. Thomas student and can speak directly to the power of the Eagle brotherhood. I hope that will give parents and students confidence that I want what is best for them and will reflect positively on my alma mater. Their success is my number one priority."
Bryant is diligently prepared to join a charge setting the St. Thomas vision and focus for the next decade of inventive pedagogy. In particular, he is positioned to offer a fresh, proactive perspective in responding to the after-effects of the COVID-19 pandemic.
"St. Thomas is assuming that challenge head-on to assure all our students, particularly the incoming freshmen, are given all the resources possible to be as successful as possible," Bryant said. "We're addressing student services on campus – be it academic counseling, college counseling, social and emotional counseling. Our students face high-performance expectations, packed schedules, concerns relating to college admission and earning scholarships. COVID-19 brought even more disruption, all with the swirl of social upheaval. I will engage and boost the support for our faculty to assure our students graduate as a Man of St. Thomas."
Bryant was chairman of the science department at Incarnate Word Academy for six years and a member of its faculty from 2003-15. He was selected as the 2017 Outstanding Biology Teacher Award winner for the state of Texas. His continued professional climb is enhancing a family legacy devoted to Catholic education, following his grandmother who taught in Brooklyn, New York, and his mother who was a middle school instructor and later a principal in Pasadena.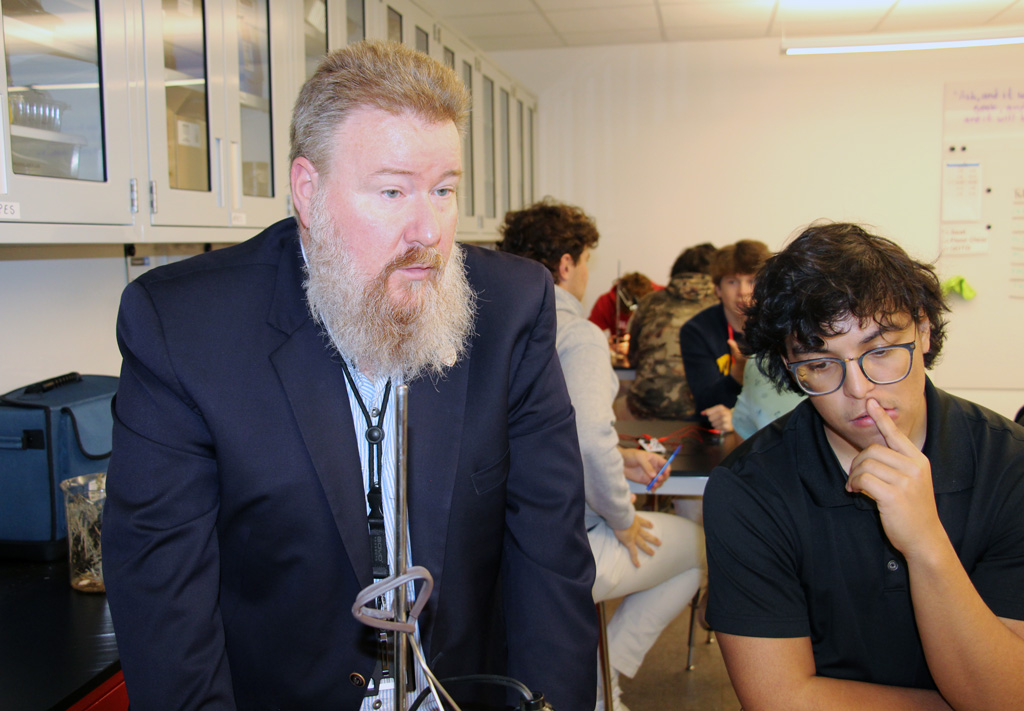 "The process that led to this opportunity was invigorating and confirmed my passion for the position," Bryant said. "I'm braced to be a positive influence as St. Thomas plots for the next decade. Internally, we're asking what must our graduates look like in the near future. We must relate to what colleges and universities are seeking but also how the marketplace continues to redefine itself. We have to be positioned to pivot to address whatever the demands require. That may mean placing more STEM in front of our students, or improving their soft skills before they leave campus. St. Thomas has always identified essential characteristics to instill in our graduates, to be faith-filled lifetime learners. Our eyes are forward to assure they have the specific and necessary skills regardless of what profession they choose."
In addition to his extensive work in academia, Bryant enjoys a long-standing relationship with The Woods Project, an initiative founded in 2001 by Houston entrepreneur Steve Rosencranz, who saw a need for disadvantaged students which could be bridged with outdoor education and environmental awareness.
For more than a decade, Bryant has served as a wilderness counselor for the nonprofit enrichment program, leading weekend backpacking trips that give teens a small taste of what is to come during the extended summer excursions to the Big Thicket and beyond.
"The first weekend in April I'll be with a group in Sam Houston National Forest," Bryant said. "You can see even after only a few days the changes in attitude in those young people. I'm continually energized and fortified by the experience."
Catholic. Basilian. Teaching Goodness, Discipline, and Knowledge since 1900.