A fresh academic year renewed essential Basilian tenants as faith in action and increasingly relevant in turbulent times. And the high-impact St. Thomas stakeholders again fostered the dynamic relationship between spirituality and society.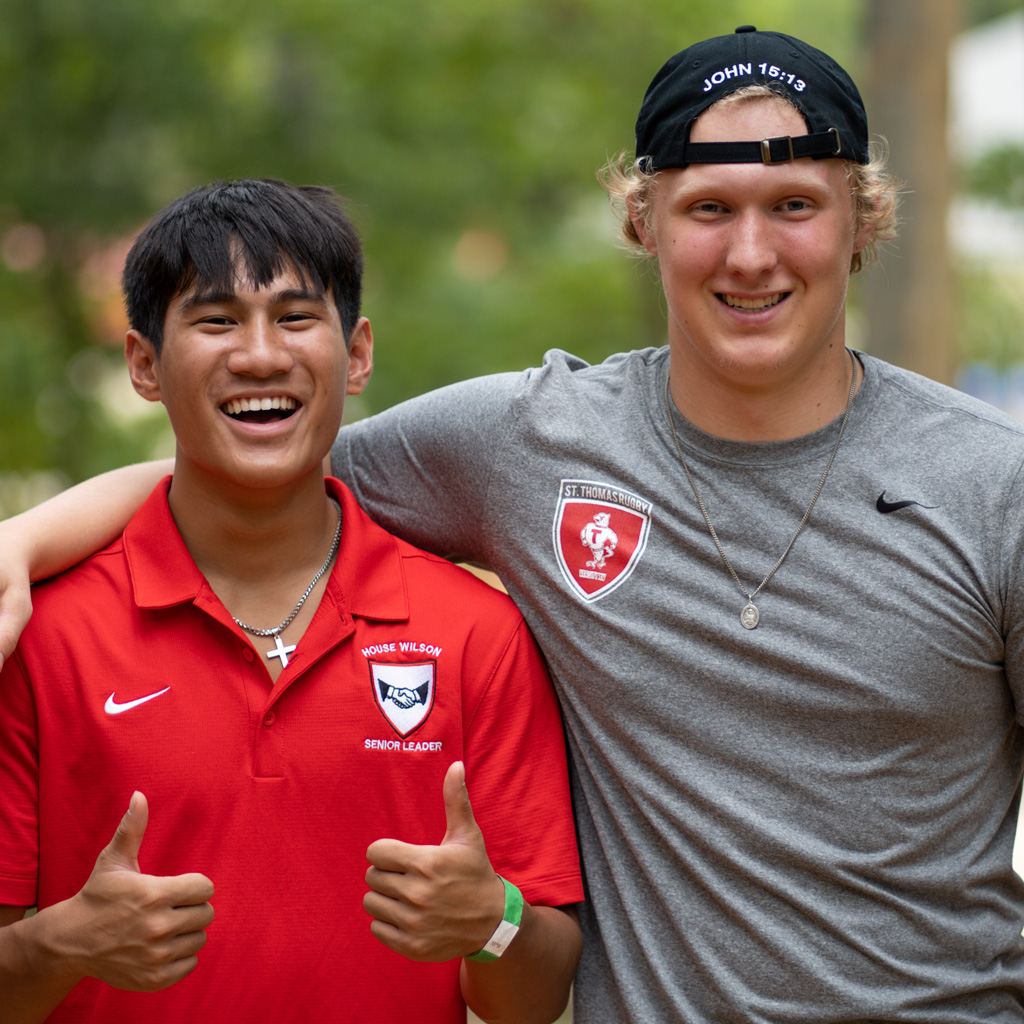 The Eagle House System was in full force for the latest Camp Aquinas, named for the institution's patron St. Thomas Aquinas, the consummate union of sanctity and intellect. Designed and debuted in 2017 to provide a deeply positive impact on student intellectual engagement and well-being, the five-day immersion for freshmen is rooted in the Basilian credo Teach Me Goodness, Discipline, and Knowledge with a healthy mix of challenging team-building activities.
The bond that develops among the Eagle brothers during the participation comes from the ability to shape people through community. To understand that an average academic student might be at the center of the social circle. Or that an acclaimed scholar might not be interacting with peers with compassion or humility. Or that one student who is struggling might need encouragement while another who is struggling needs to be briskly challenged. Every interaction matters and requires genuine trust.
The learning liftoff launched from Camp Cho-Yeh 75 miles north of Houston outside of Livingston. The Eagle contingent landed unglued to social media platforms and the latest viral TikTok trend, not surgically attached to smartphones, and not particularly caring whether future political courses are opting for continuity or chaos.
Campus Ministry Director Andrew Quittenton and Dr. Grover Green '04 tirelessly collaborated on the Camp Aquinas blueprint before deciding on the proper model for the St. Thomas mission. The two have emerged as an energetic and resolute momentum partnering with committed faculty and campus community members.
Religious beliefs shape – and are shaped by – people, events, and eras. To best perform its pursuit, then, campus ministry at St. Thomas approaches Christianity not as a set of abstractions but as a "lived experience" in a particular time and place. Theology can and perhaps should interact with current thinking in science, the liberal arts, and other areas of inquiry in the common pursuit of truth.
One of the essential characteristics of St. Thomas as an esteemed Catholic college-preparatory institution is to be a place of scholarship and teaching, studying the world that God created in the beginning, redeemed through the incarnation of Jesus Christ, and calling back to Him in the end. Liturgical life in general and Camp Aquinas, in particular, are emphatically at the heart of the Basilian pedagogy. Lay people, religious, and students are all visibly committed to making God known, loved, and served.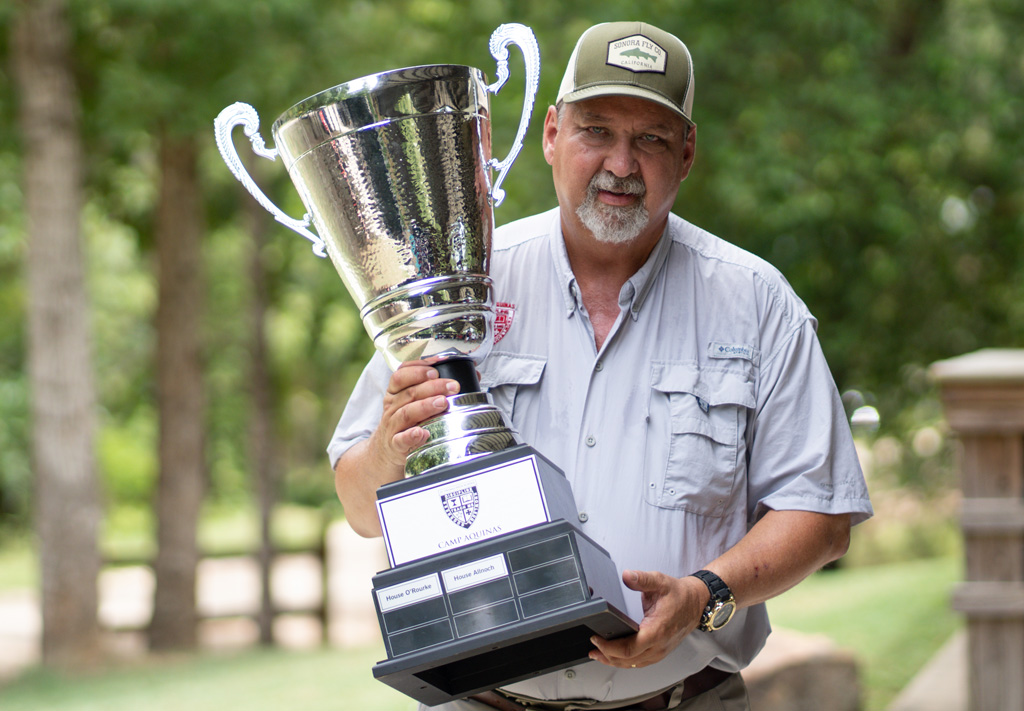 Catholic. Basilian. Teaching Goodness, Discipline and Knowledge since 1900.