Yearly rise to unimaginable achievement.
Universal commitment essential, rather than reliance on few luminescent efforts.
Somehow. Some way. Yet another outrageous, mind-numbing, record-smashing Round Up season contributing directly to St. Thomas tuition assistance, a Basilian tradition for nearly a century.
Eagle scholars generated a jaw-dropping $819,770 in raffle ticket sales, in the wake of $670,610 in 2022 and $595,145 in 2021.
Yes, $819,770.
Advancing the recent 10-year total to nearly $5.7 million.
Eagles helping Eagles.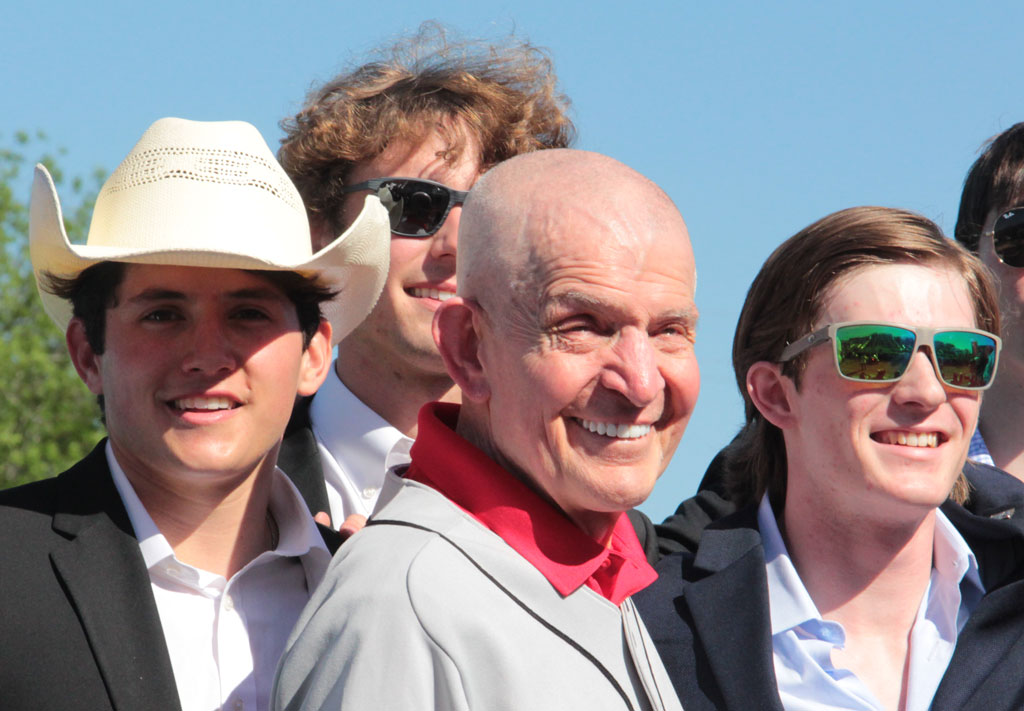 Houston icon Jim "Mattress Mack" McIngvale – a legend in robust philanthropic efforts – participated in the traditional Friday afternoon reveal at Granger Stadium, witnessing a credo he has long embraced since his days at Dallas Bishop Lynch High School.
"I was taught that the essence of living is giving. These efforts by the St. Thomas students are absolutely stupifying. This school is a huge shining point of light. These young men inspire me more than when the Astros won the World Series."
Vice President for Advancement Mark deTranaltes '83 and Alumni Director Steve Cummings '07 inspired relentless commitment and outrageous results.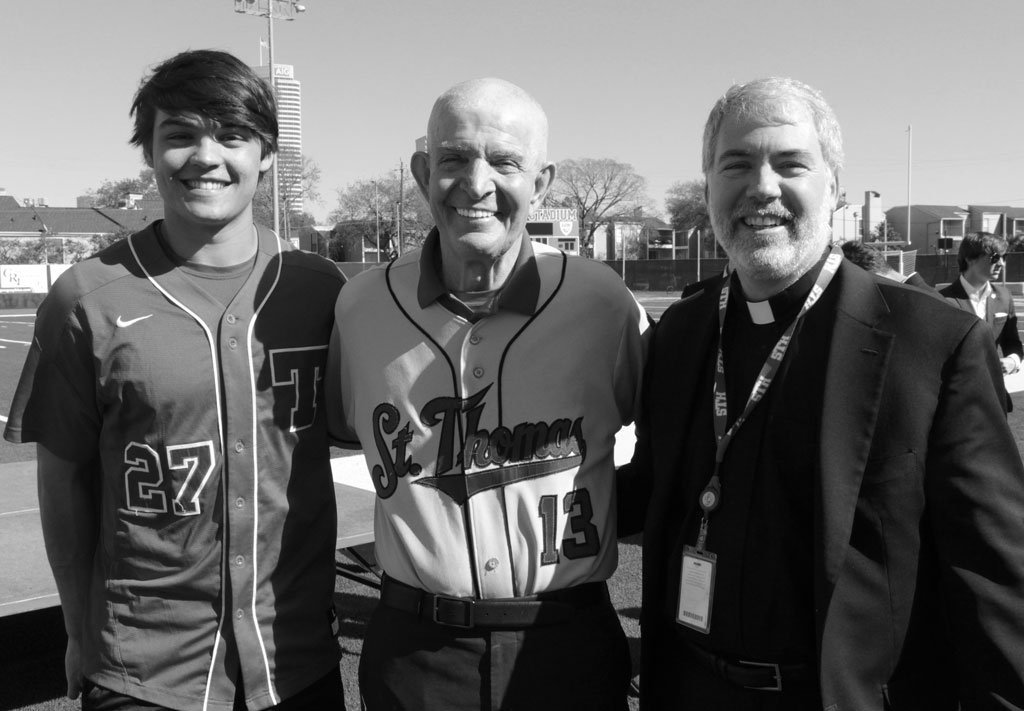 Reigning kingpin Caleb Davis '23 led the supreme effort with $69,540 in sales to shatter the single-season Round Up mark.
He joined a fearsome foursome of Perri Soper '23 with $45,610 … Ben Madden '23 with $34,830 … and Simon Pham '24 with $31,000.   Anthony Hill '25 closed the top five with $14,220.
Followed by James Quinlan '24 with $14,080 … Patrick McCarthy '24 with $13,020 … Matthew Villafranca '23 with $12,340 … Jonathon King '25 with $11,660 … and Sam Moore '24 with $10,260.
The Class of 2023 registered $320,110 … Class of 2024 $177,980 … Class of 2026 $167,595 … and Class of 2025 $155,145.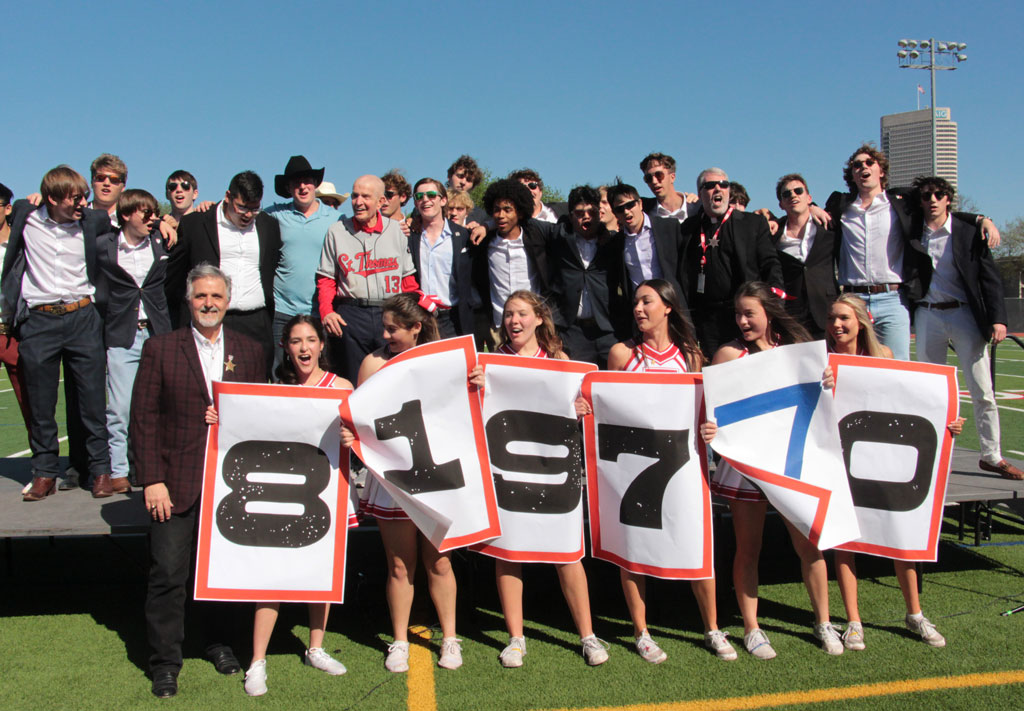 Raucous Round Up.  Again and again.
Eagles caring for Eagles.
Bold triumph that defies belief.
The Sunday Round Up festival of family and fun, food and friendship again brought sizable crowds to campus saluting an uncommon brotherhood, and another record-smashing extravaganza.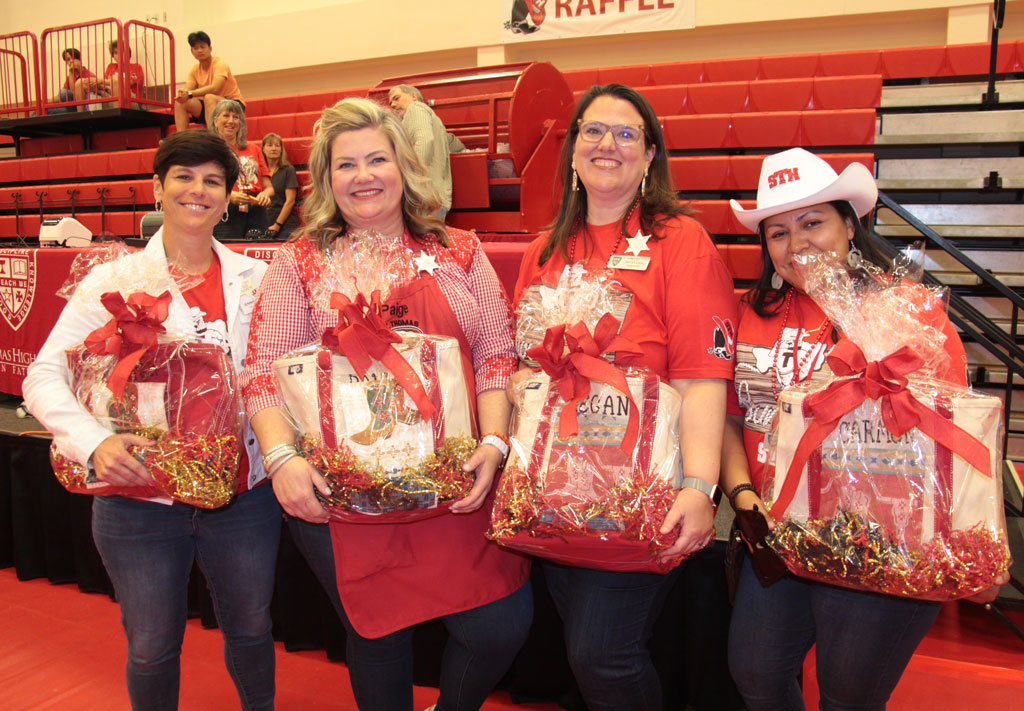 Phenomenal leadership from chairs Paige Dominey, Jennifer Langin, Megan Long, and Carmen Trevino, plus a legion of volunteers who devoted countless hours to support another extravaganza. Truly a superlative effort.
Eagles caring for Eagles.
See you March 3, 2024!
#RoundUp.
Catholic. Basilian. Teaching Goodness, Discipline and Knowledge since 1900.