Shane O'Hare '25 and Thomas Roberson '24 racked top-10 results to pace St. Thomas to a robust second-place team finish at the TAPPS 6A District 2 championship at Gleannloch Pines Golf Club in Spring.
Eagle Golf with head coach Ray Davis responded with its best scoring rounds of the season to earn a state qualifying position for the first time since 2017.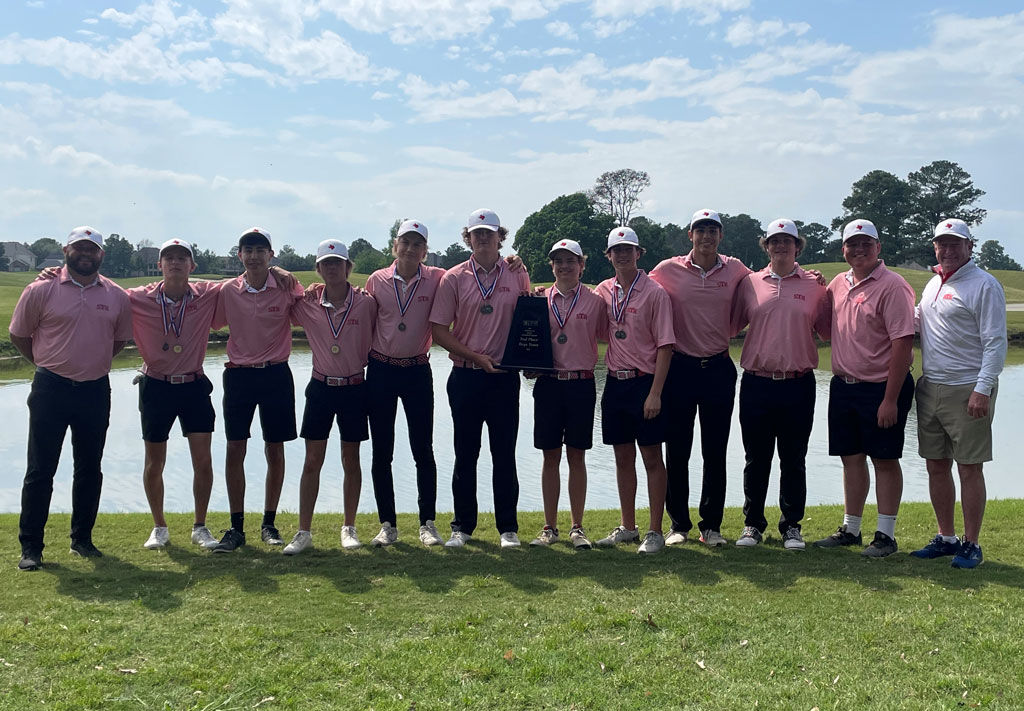 O'Hare (74/76) blazed to fourth overall among 48 competitors to front five St. Thomas all-district contributors. The Eagles concluded Day 1 with a 314 score and all 10 golfers shooting 86 or better.
On Day 2, Roberson (79/74) matched O'Hare's opening 74 to capture sixth overall.
Landon Donnelly '25 (86/76) and Hudson Keyser '25 (80-83) tag-teamed with solid ball striking to seize 14th and 15th. Cole Taylor '24 (81/88) rounded out the superb St. Thomas qualifying effort.
George Sobba '25 carded 77/81 to take 10th and advance to the state tournament as an individual medalist.
The 623 team total for Eagle Golf (314/309) narrowly trailed San Antonio Antonian (296/307) and easily outdistanced Tomball Concordia Lutheran (657), The Village (657), San Antonio Central Catholic (369), and St. Pius X (709).
Additional individual performances included:
Ryan Shirley '23 85/83 for 21st
James Sullivan '24 82/87 for 25th
Zackary Parker'23 85/87 for 27th
Isaac Perez '24 85/88 for 28th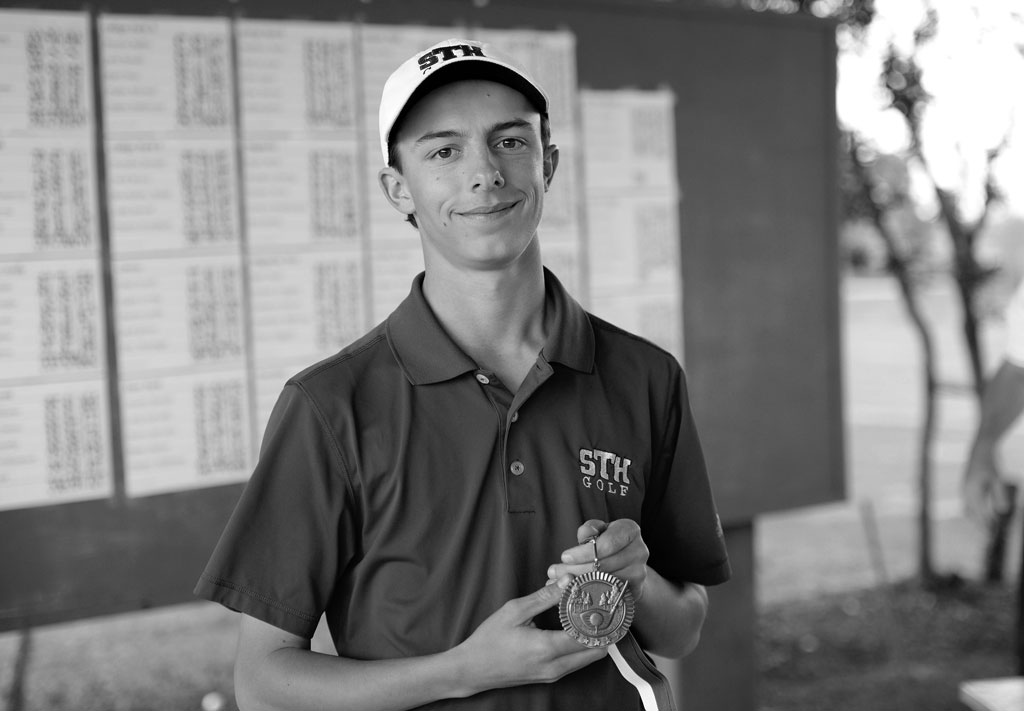 The state tournament is scheduled for May 8-9 at Cottonwood Golf Club in Waco. Eagle Golf is aiming for its best showing since 2016 individual medalist Henry Fisher '16 closed out a stellar senior season leading St. Thomas to the state runner-up at Squaw Valley Golf Course in Glen Rose.
Eagle Fight Never Dies!