Landon Donnelly '25 scorched a three-day total of one-under-par 212 for an impressive two-shot victory at the Southern Texas PGA Junior Aggieland Classic in College Station.
Donnelly blistered an opening day 68 with three birdies on the front side and followed with rounds of 71 and 73. He was the only competitor among 114 golfers to break par over three trips at the Texas A&M Golf Club. Teammates Thomas Roberson '24 and Cole Taylor '24 rallied for solid results. Roberson closed with a 75 to finish at 238 and Taylor racked consecutive 83s over the final two rounds.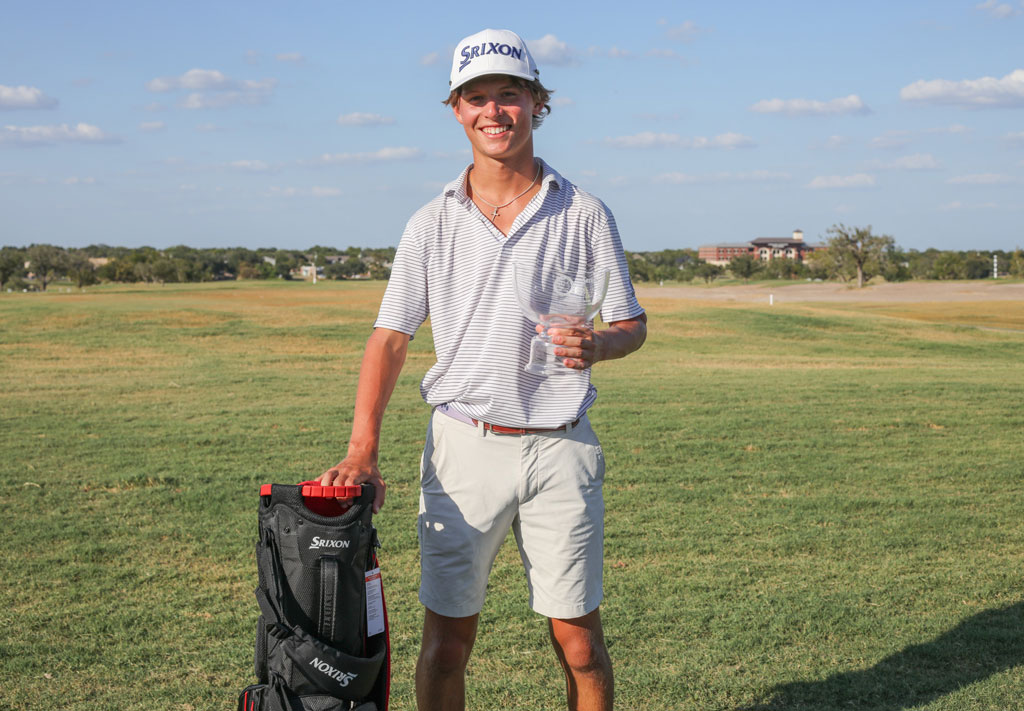 Donnelly's stellar summer also included a pair of top-30 finishes on the STPGA Prestige Tour. He carded 77-74 at Westwood Golf Club for the Classic Chevy Mid-Summer Showcase and 74-73 at the Bluebonnet Classic held at the Morris Williams Golf Club in Austin. In March, Donnelly posted 76-76 at the Lake Charles Spring Classic.
In July, Donnelly shot 77 to capture third in the Junior Tour event at Pine Forest Country Club with Roberson tying for fourth (78) and Taylor sharing 11th (81).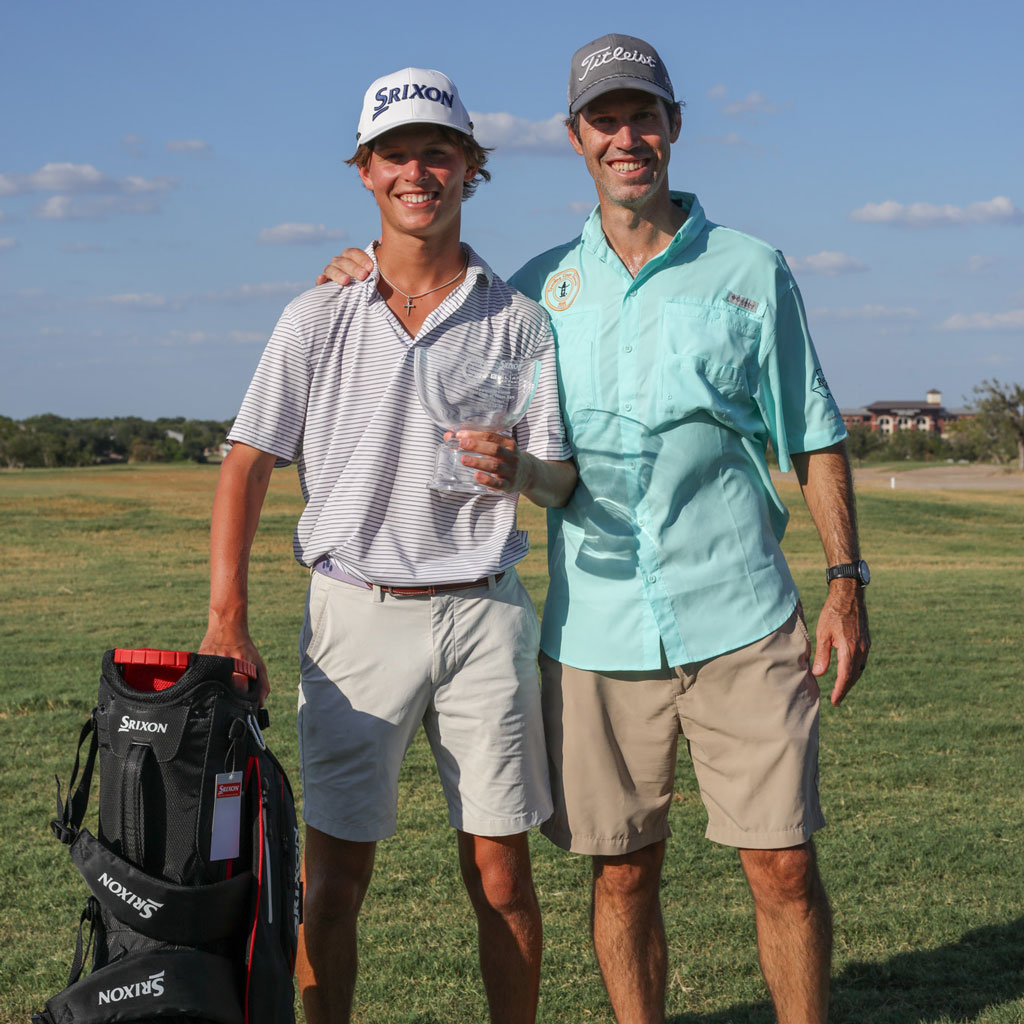 Eagle Fight Never Dies!