Damian Wilson '23 infused heart and soul into the St. Thomas campus community, not simply awe-inspiring intellect and endless ambition. His tightly-tuned talent, both academic and artistic, was fueled by deep-dive due diligence, forging a genuine identity through achievement, enlightening and rewarding.
Wilson's four-year pomp and circumstance roll call included entry into the National Honor Society and permanent membership into the prestigious St. Thomas Club – those impeccable scholars with a minimum 4.0 grade point average for seven consecutive semesters. He earned elite distinction in an extensive array of departmental disciplines – Advanced Spanish 1 and Advanced English 1 as a freshman; Advanced Spanish 2 and Advanced Chemistry as a sophomore; Advanced Spanish 3, AP Physics 1, and Advanced Pre-Calculus as a junior; AP Calculus BC, AP Physics II, English Contemporary Research, AP Music Theory, and Digital Graphics II as a senior.  His rock-steady ascent within the rigors of college preparatory was launched from a home school environment and a gut burn to be great. "I was at times striving for perfection."
In particular, the advanced physics curriculum proved inspiring for Wilson. Hypothesizing, experimenting, interpreting data to draw conclusions – he strengthened his quantitative reasoning and problem-solving to discover multidisciplinary applications.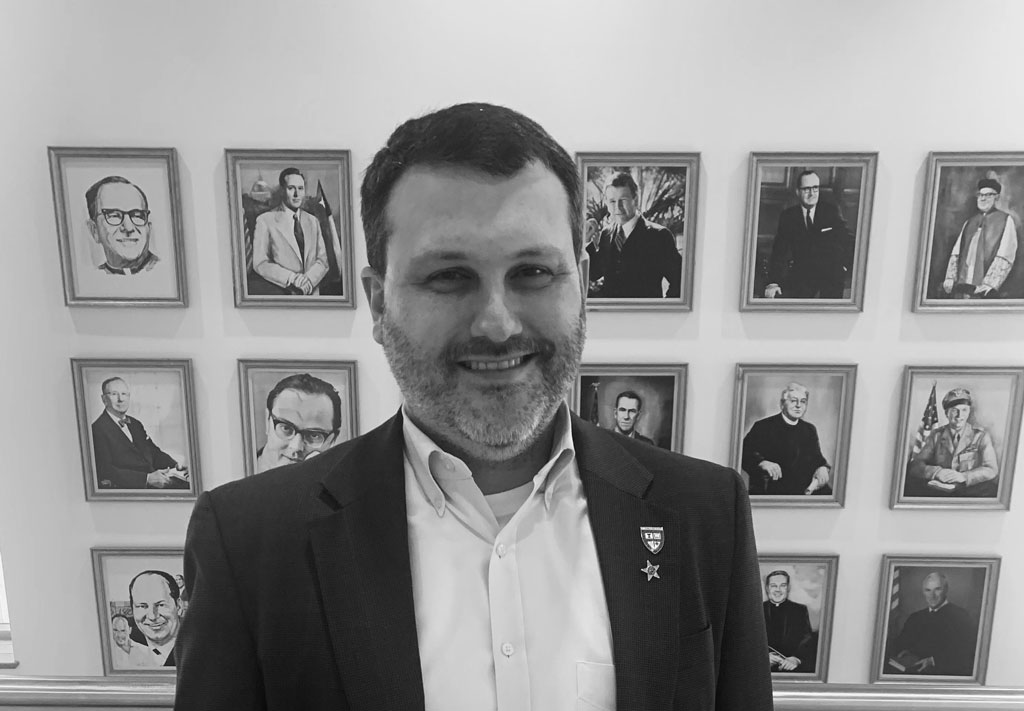 Outside the strict curriculum, Wilson extended the family's rich history in artistic expression that stems from their father Josh Wilson, the St. Thomas choir director and faculty member for nearly two decades. He reached his own rarefied air in January 2019 as a member of the Houston Chamber Choir. The group won the Grammy Award in its first-ever nomination, cashing the industry's most coveted distinction with Best Choral Performance for Durufle: Complete Works.
Wilson received All-State and All-Region choir acclaim from the Texas Private School Music Educators Association for three consecutive years. More prominent was his stalwart presence in the acclaimed St. Thomas Theater under the direction of Dan Green.
Damian's older siblings Susannah (Incarnate Word Academy '18) and Leo '21 had been consistent center-stage forces. Wilson says "there was certainly an expectation, even within me, that I would channel the same pursuits. And I found such a home in that family myself and a love for performance."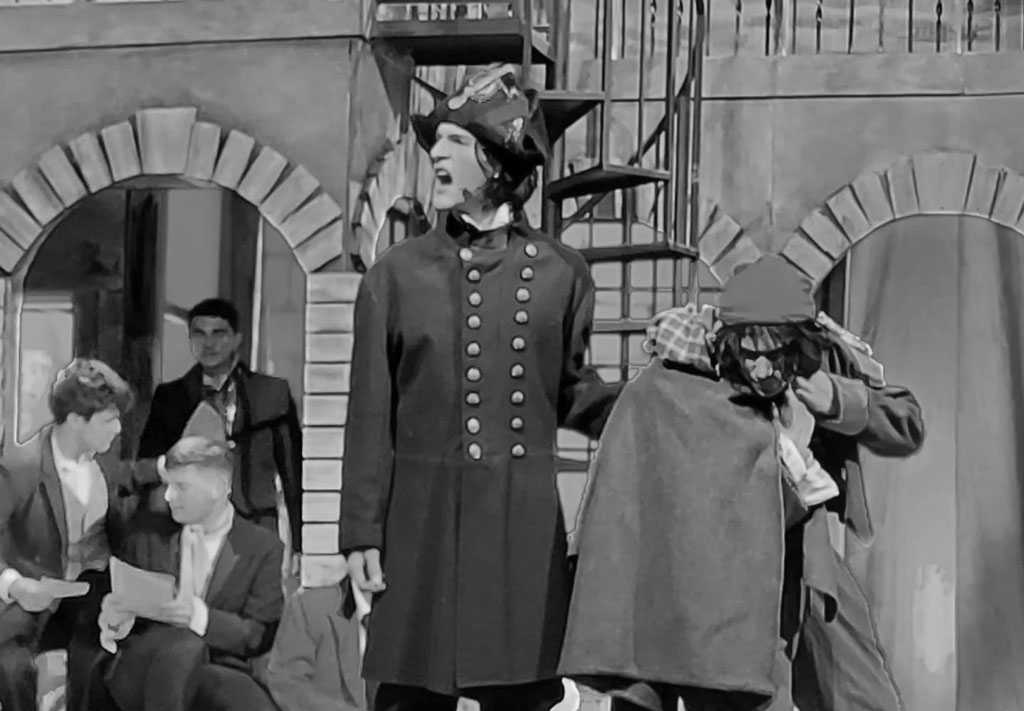 Wilson gradually carved his creative and stylistic personality in a series of St. Thomas productions. Poetic or profound, nuanced or comedic, whatever the role demanded. He resonated with classic verbal volleys and emotionally calibrated sensitivity. Always well prepared, intuitive, and spontaneous. His was the offstage voice of Audrey II in Little Shops of Horrors, the mesmerizing head-spinning romantic in Romeo and Juliet, the captivating nemesis Javert to the ex-con-done-good Valjean in Les Misérables.
The LED flipped on for Wilson as a sophomore and the understudy to Gus Boettcher '21 in the dual roles of John the Baptist/Judas in Godspell. During the rehearsals, Wilson exuded such intermittent dramatic intensity that he grabbed the Saturday night bright lights opposite brother Leo as Jesus.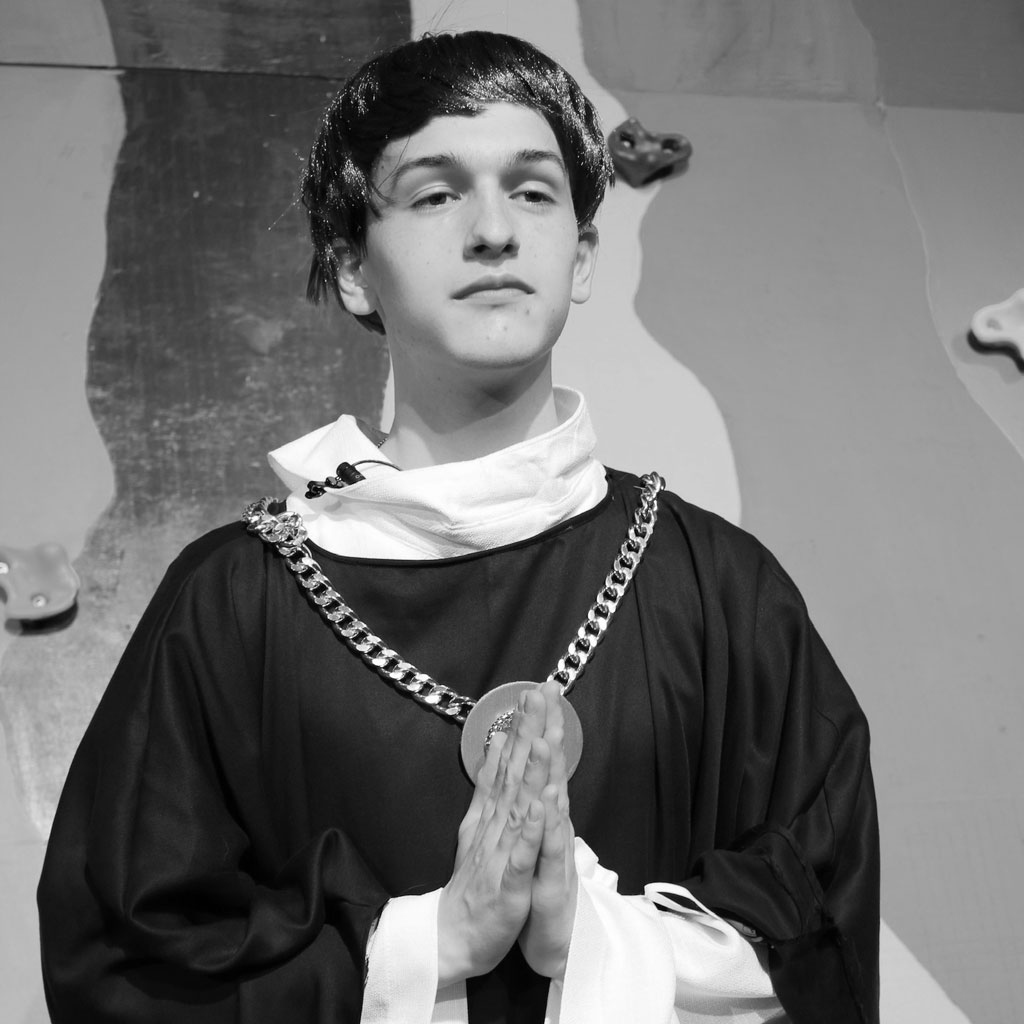 The transformation of Damian Wilson was slowly shifting into full form. "Before St. Thomas, I was shy and introverted. But I learned that I'm not afraid, that I can put myself in front of an audience or mix with an unfamiliar group and be confident. After four years, I'm a completely different person."
Wilson prioritized the University of Notre Dame early in the college search process. He entertained financial merit packages from Trinity University and the University of Alabama, Texas A&M University, the University of Texas at Dallas, and Saint Louis University. In May, he was awarded a National Merit Scholarship as a Finalist (with Austin Burke '23). Ultimately, Wilson committed to his original choice, campus sight unseen.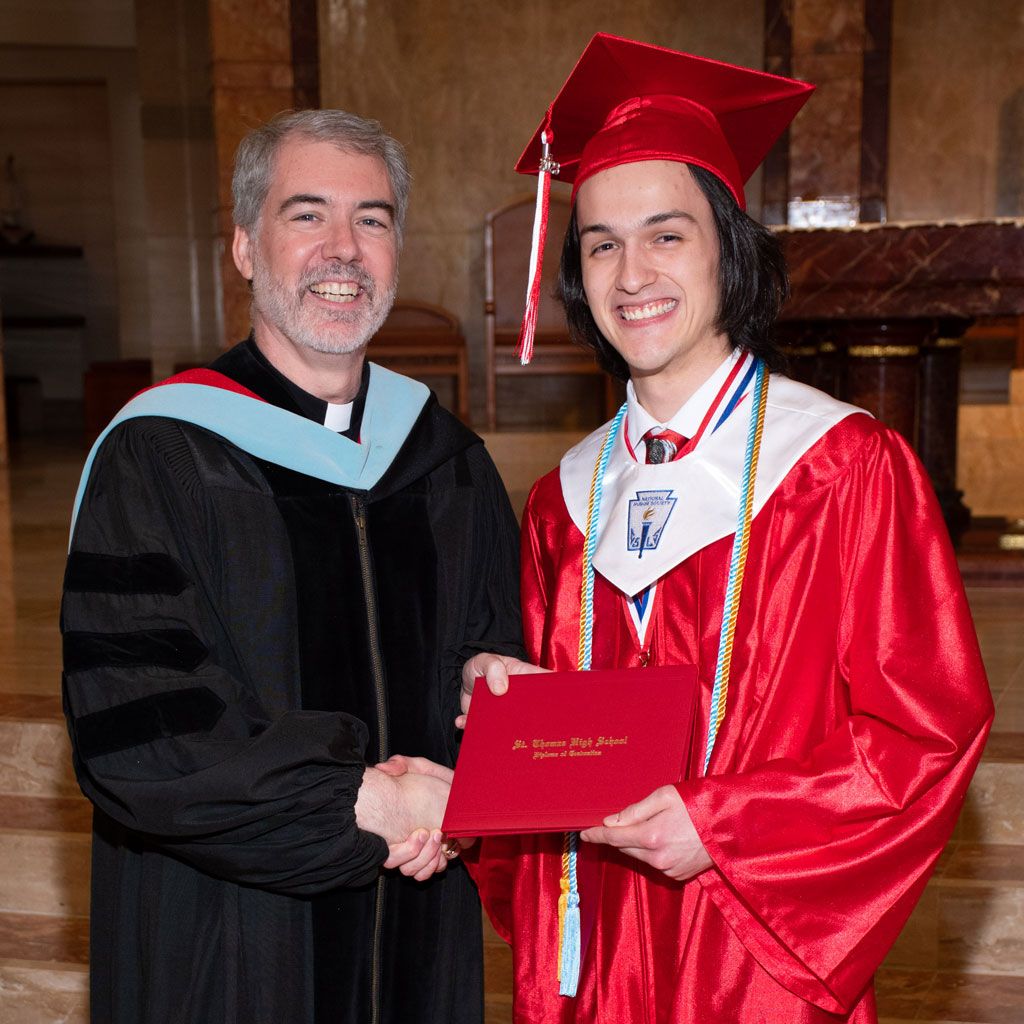 "Notre Dame is a hugely exciting opportunity," Wilson says. "I've lived my entire life in Houston so it's a chance to develop in a completely different environment among students from across the United States. I'm optimistic that I'll quickly uncover my comfort zone and adapt for a great experience."
Catholic. Basilian. Teaching Goodness, Discipline and Knowledge since 1900.