William Wittman '24 and Campbell Brown '24 have earned semifinalist acclaim in the 69th annual National Merit Scholarship Program.
The two exemplary scholars are being considered for 7,250 Merit Scholarships worth more than $28 million – National Merit $2,500 Scholarships; corporate-sponsored Merit Scholarship awards; and College-sponsored Merit Scholarship awards.
Wittman and Brown are among an elite selection of senior scholars who scored in the top 1% on the PSAT to earn the celebrated designation.  Approximately 1.3 million students participated in this year's competition. Semifinalists were chosen based on results from the Preliminary SAT/National Merit Scholarship Qualifying Test. The cutoff score in Texas was 219 out of an index of 228, roughly equivalent to 1490 on the full SAT.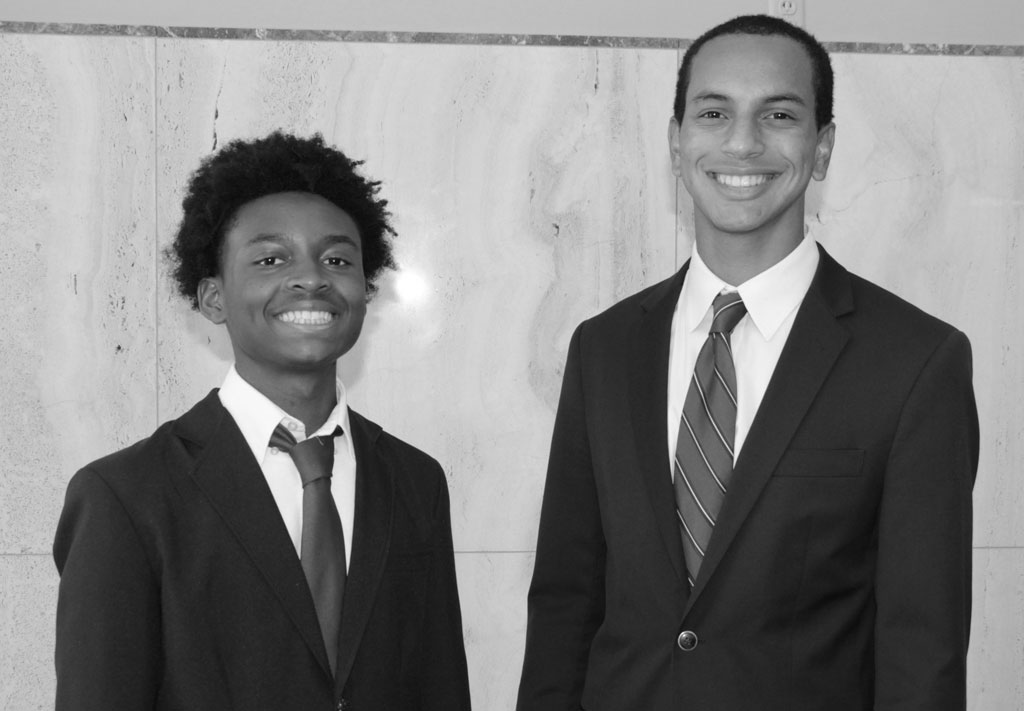 Najja Mosley '25 and Edward Bocock '25 were selected for the College Board's National African American Recognition Program, and nine St. Thomas scholars were named to the National Hispanic Recognition Program.
Honors were extended to students who scored in the top 2.5 percent among Hispanic and Latino PSAT/NMSQT test-takers in the region.  The latest group bringing the St. Thomas total to 51 in the previous seven years includes:
Eric Curran '25
Juan Pablo Fonseca '25
Thomas Higginbotham '24
Dylan Martinez '25
Tristan Moguel '25
Jayden Morfin '24
Pablo Ramirez '24
Nicolas Requenes '25
Michael Rodriguez '24
In the 2023 academic year, Austin Burke '23 (Rice University) and Damian Wilson '23 (University of Notre Dame) were awarded National Merit $2,500 Scholarships as Finalists in the 68th annual program.
These current results confirm St. Thomas as a leading college preparatory experience in Texas and a top-10 Catholic institution in the region. Much of a student's readiness stems from learning opportunities as freshmen and sophomores. St. Thomas builds on those experiences to provide students with a robust application and pedagogy for the SAT, a critical component in becoming a Finalist.
Sponsored by the not-for-profit National Merit Scholarship Corp, the program requires applicants to submit an extensive application that includes recommendations and an essay along with their academic record and subsequent SAT scores, school and community involvement, employment, as well as demonstrations of leadership and awards.
Catholic. Basilian. Teaching Goodness, Discipline and Knowledge since 1900.