Wyatt Johnson '25 and David Cabajal '26 raced to top-seven results while Jaden Stephenson '27, Alex Lauzon '26, and Ben Lauzon '24 contributed strong support as a precocious St. Thomas crew captured the 2023 TAPPS 6A state cross country championship, the Eagles' first crown since the program's one and only breakthrough in 2004.
The St. Thomas team total of 50 points out-paced San Antonio Antonian (58), San Antonio Central Catholic (83), The Village (126), and Plano John Paul II (138).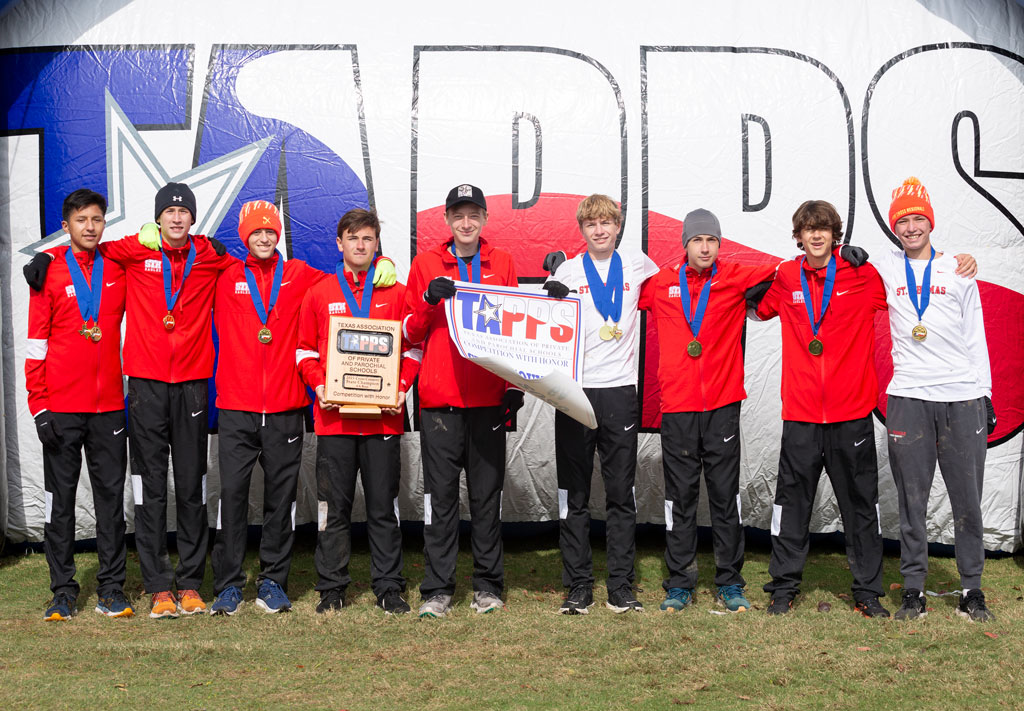 Acclaimed head coach Nathan Labus cashes the elusive team gold medal after a series of recent near misses. Eagle Cross Country took third place in 2022 and three consecutive runner-ups from 2018-20. Labus has also orchestrated Eagle Track and Field state titles in 2002, '03, '05, '16, '19, and '21 with back-to-back silver finishes in 2022 and 2023.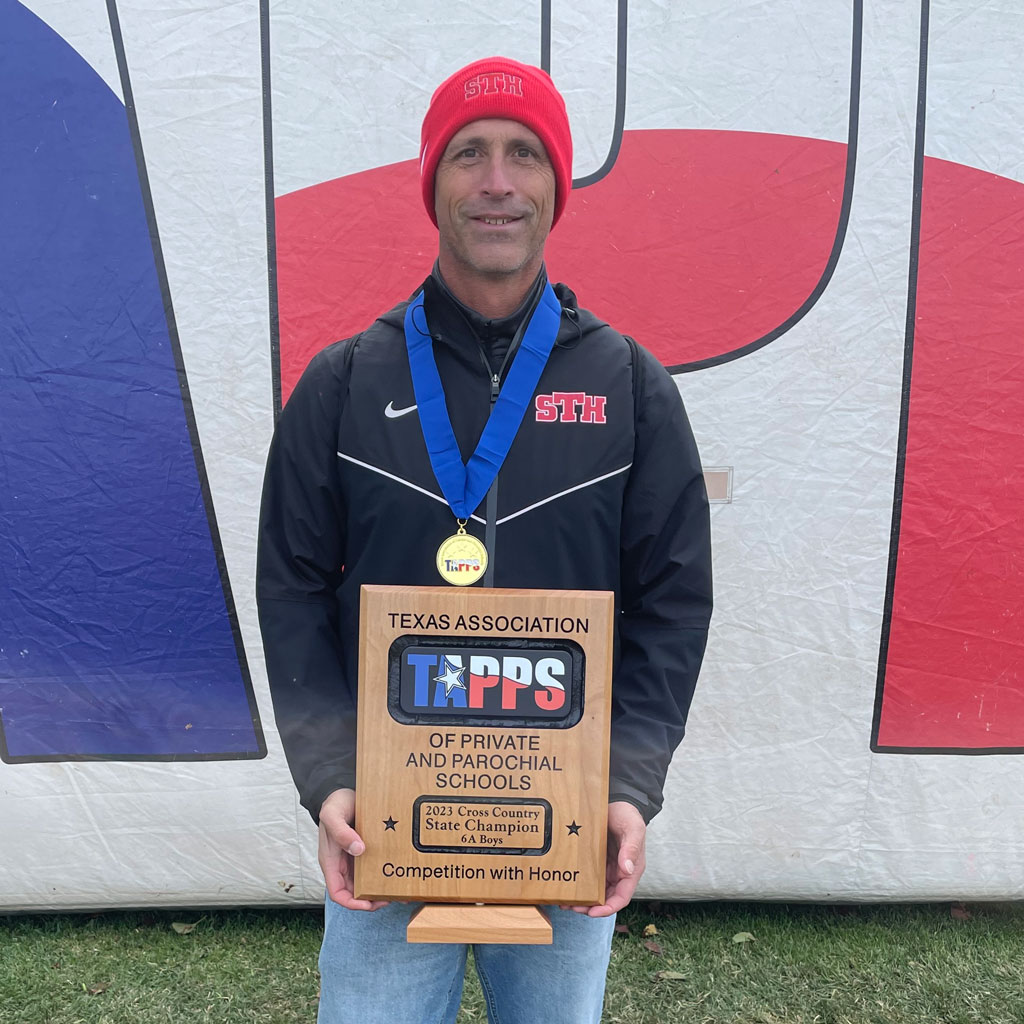 Johnson (16:44.11) soared to fourth place and Cabajal (17:09.73) seventh as they blitzed the 5K layout at the Cottonwood Creek Golf Course in Waco with impressive times to earn All-State recognition. Stephenson (17:22.47) and the brothers Lauzon (17:27.83 and 17:39.90) were within range to stake 11th, 13th, and 15th.
Michael Kiefer '26 (17:59.76) and Bryce Farrell '27 (18:00.00) ran 18th and 19th, respectively.
The regional champion Eagles carried season-long momentum in producing their collective clutch performance.
Carbajal clocked a top-10 result to fuel the Eagles to third at the Nike South Invitational at Bear Ranch Park in The Woodlands. St. Thomas was the only private school in the top 27 among 54 predominately UIL programs.
At the 5K McNeil Hoka Invitational in Round Rock, Johnson (17:07.3) and Lauzon (17:10.0) pounded top-15 results as St. Thomas posted second place. And in September, Carbajal (16:467.0) and Lauzon (17:01.4) propelled the Eagles to eighth at the Texas A&M Invitational in College Station.
Eagle Fight Never Dies!