Travis Zetka '18 raced to two individual victories and added a pair of blistering performances in anchoring two relay wins to lead St. Thomas to the 2018 TAPPS East Regional Championship at the University of Houston.
Eagle Swimming racked 134 team points to easily outdistance St. John XXIII (114), The Village School (81) and Tomball Concordia Lutheran (71) in the first season with head coach Donna Skorupinski.
Zetka swept the 50 (22.88) and 100 Freestyle (50.30), teamed with Shane Williams '19, Hunter Nguyen '19 and Gabriel Lenz '19 in taking the 200 Medley Relay (1:43.17), and with Williams, Lenz and Sebastian Ortiz '20 in nearly breaking the school record in the 400 Freestyle Relay (3:25.56), just two-tenths of a second off the Eagle standard established in 2010.
Williams also captured second-place results in the 200 Individual Medley (2:07.40) and the 100 Backstroke (57.41).
Dylan Michaels '21 seized second in the 500 Freestyle (5:27.02) while Evan Lawson '19 placed fourth (5:54.44).
Lenz and Nguyen made waves throughout the competition, including a fourth-fifth finish behind Zetka in the 50 Freestyle. Lenz added a fourth-place in the 100 Butterfly (59.06), and a fourth-sixth with Ortiz in the 100 Butterfly, while Nguyen flashed a fourth in the 100-yard breaststroke with Barrett Gregory '18 taking sixth.
The depth of the Eagle performance included Patrick Pham '21, Tuscan Savarino '19 and Noah Kotlarek '18 collecting fifth, seventh and eighth behind Williams in the 200 IM.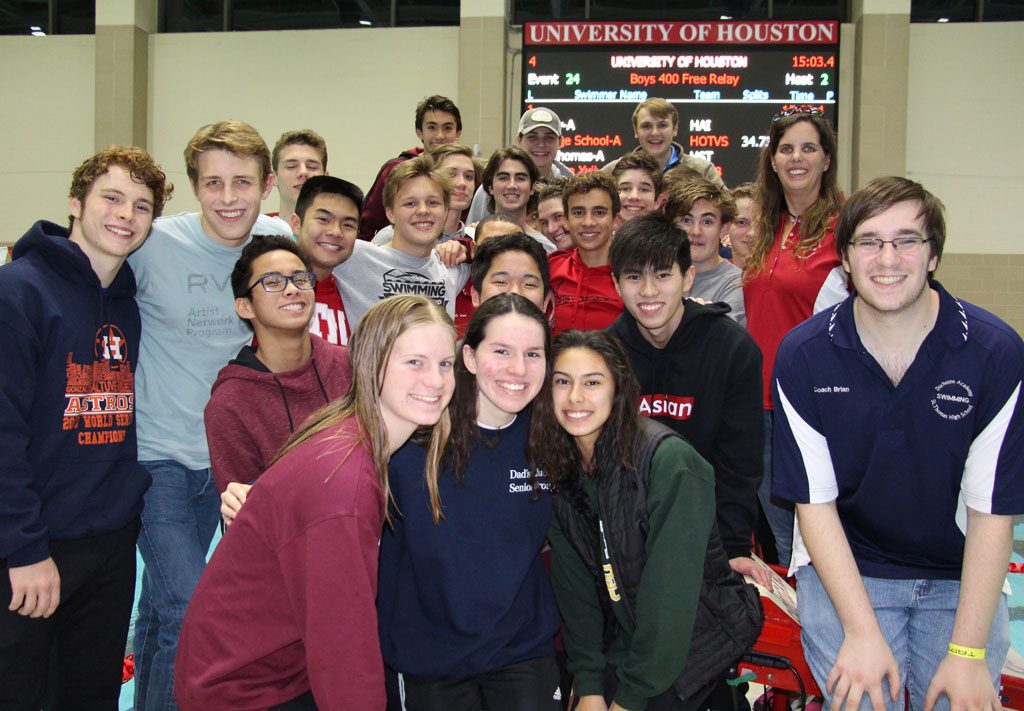 All top-three finishers in the regional and additional selected times qualify for the TAPPS Division I Championships at the Mansfield Natatorium February 9.
Eagle Fight Never Dies!