Defending state champion Eagle Baseball concluded its 2018 encore with an 8-4 defeat to Argyle Liberty Christian School in the TAPPS Division I state semifinals in Crosby.
Two-time All-State performer Owen Meaney '18 (Texas) and center fielder Brody Logsdon '19 (Texas A&M University-Corpus Christi) gave the Eagles a 2-1 lead in their first at-bat with run-scoring singles.
The Eagles extended the advantage to 3-1 in the second inning but were unable to capitalize on numerous opportunities to take command.
Four times St. Thomas had the bases loaded over a three-inning stretch and scored only one run on a double play grounder.
A controversial umpiring decision in the fourth frame on a towering fly ball down the left field line was ruled a three-run home run that handed Liberty Christian a 4-3 margin and sizable momentum that the Eagles could not overcome.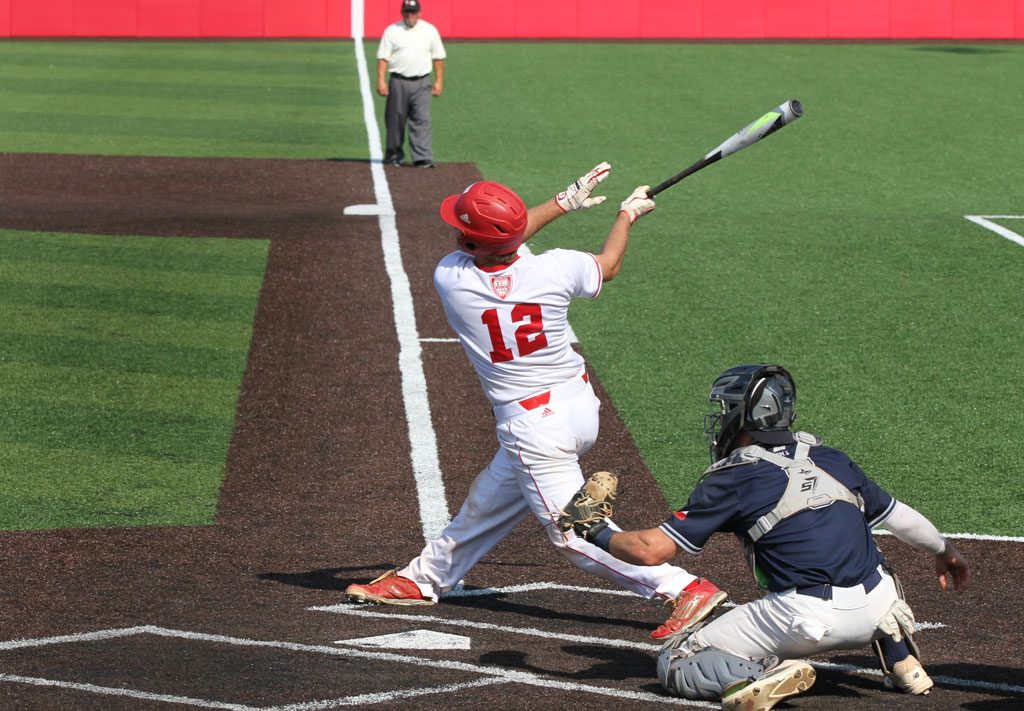 All-State catcher Philip Matulia '18 (Louisiana Tech) drove in the final Eagle run of the season in the sixth inning on a double deep to the gap in left center field.
The Eagles finished the season 26-13 advancing to the State Final Four for the fourth time in five years with head coach Ryan Lousteau, the eighth time in the previous nine and the 14th time since 2001. Eagle Baseball claimed eight state titles during that period, including back-to-back in 2007-08 and 2010-11, and 2014 and '17 with Lousteau, plus reached the championship final three other times.
Earlier in the postseason, Logsdon singled with two outs in the bottom of the seventh inning for his fourth RBI of the game and a scintillating 6-5 walk-off win to eliminate San Antonio Antonian College Prep for the second consecutive year.
The Eagles defeated Addison Trinity Christian Academy 8-2 and 12-3 at Fr. Wilson Field in the area round of the state tournament after a first-game defeat.
In the midst of the postseason, 2018 Eagle Baseball, two-time state championship coach Lousteau and Meaney were honored at the inaugural VYPE Awards presented by Houston Methodist Orthopedics and Sports Medicine. The St. Thomas representation was recognized among the most distinguished teams, coaches and student-athletes from the 2017-18 academic year before a sold-out gathering at Warehouse Live.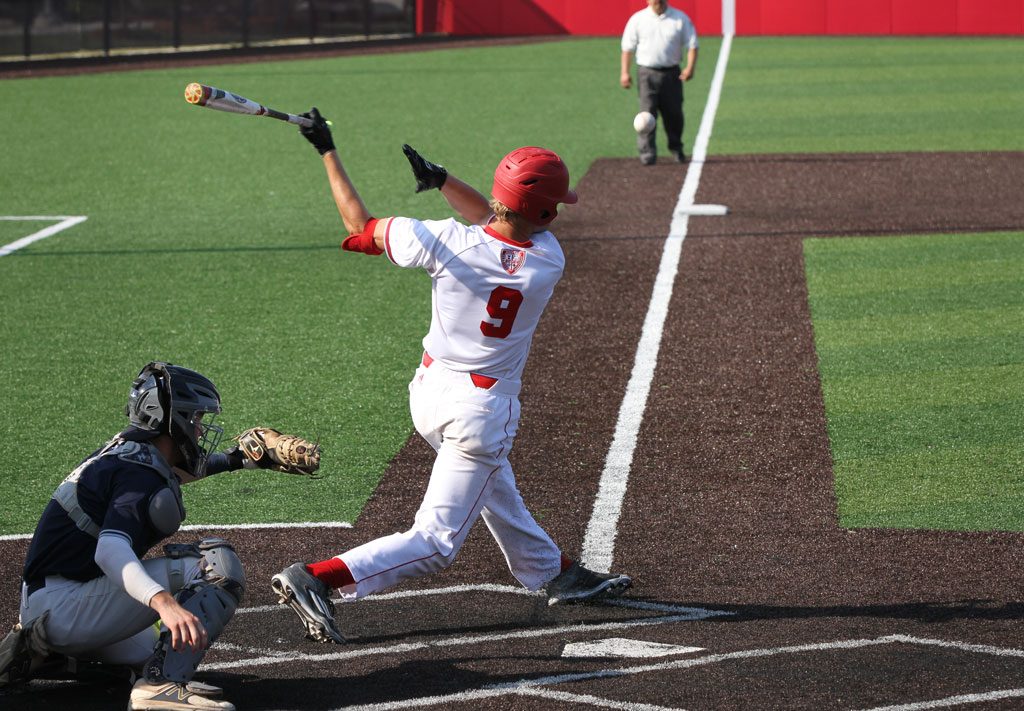 Logsdon and Josh Wolf '19 (Texas A&M University) have been selected to play in the Houston Area Baseball Coaches Association Junior All-Star Showcase and Game, two of only four players representing private schools among the 39 All-Stars competing at the University of Houston Monday, June 18 at 7:30 p.m.