For more than a century, select St. Thomas alumni have achieved a level of excellence within their chosen fields or professions and have brought extraordinary benefit to the school and their communities.
Meet many of our significant achievers who exemplify the spirit of service that students cultivate while at St. Thomas, and some of those who have received the highest accolade bestowed upon a St. Thomas graduate – induction into the school's Hall of Honor, established in 1975 in conjunction with celebrating the 75th anniversary of the school.
Inductees personify the Basilian motto Teach Me Goodness, Discipline and Knowledge, are giving of their time and energy, sharing their talents and expertise, always with compassion for those less fortunate.
The Honorable George E. Cire '40
Nominated to the Southern District of Texas by President Jimmy Carter and confirmed by the Senate in 1979 … served in that position until his death on May 5, 1985 … judge of the 165th District Court in Houston from 1964-76 and associate justice of the 14th Court of Civil Appeals in Houston from 1976-79 … U.S. Marine Corps 1943-46 and 1950-51 … graduated from St. Edward's University in 1943 and the University of Texas School of Law in 1948 … inducted into the St. Thomas Hall of Honor.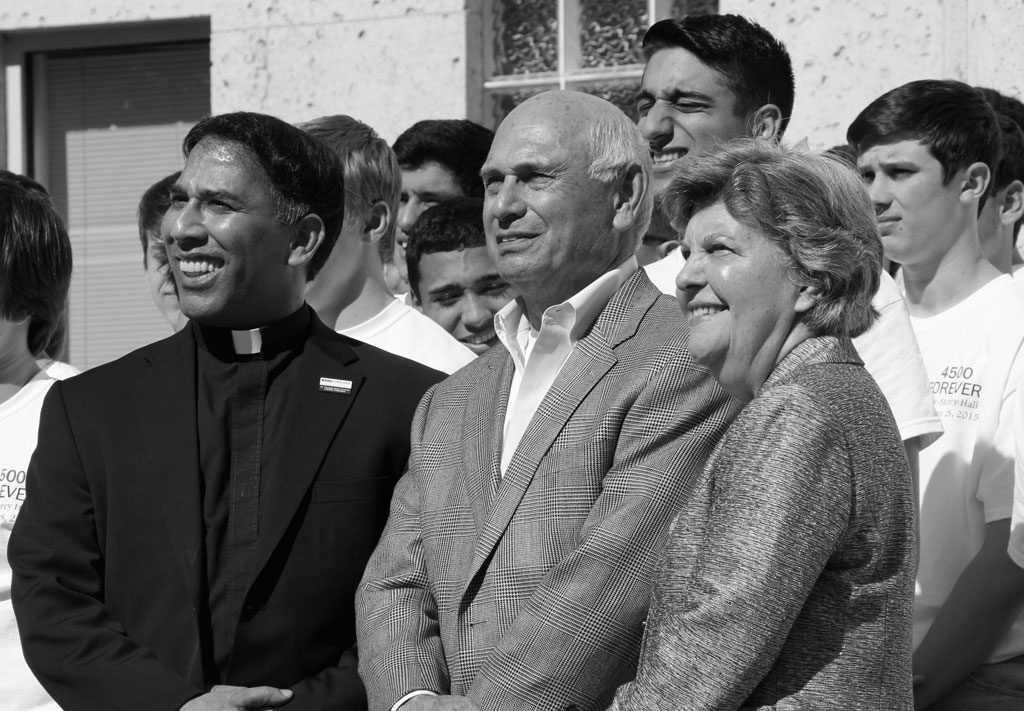 Albert W. Clay '61
With wife Dona contributed the largest single financial donation in St. Thomas history … a magnanimous $10 leadership gift to the 4500Forever capital campaign, the remarkable generosity resulting in the naming of Clay-Storey Hall on the St. Thomas main campus, honoring both Clay and president Fr. Kevin Storey, CSB … enduring relationship with St. Thomas which led to unprecedented philanthropy took root more than a half-century ago … pioneered the re-emergence of Houston's commercial real estate development … certified public accountant and active in mortgage brokerage in Houston until founding Clay Development & Construction with his son Robert in 1998 … in February 2013 the spiking success engulfing Clay Development & Construction was described as "expertise and dedication with a willingness to take risk" mixed with "careful attention to detail while enhancing relationships … educated talent combined with hard work and an amazing ability to look into the future" … graduated from Texas A&M University in 1965 with an accounting degree and followed with a Masters of Business Administration from the University of Texas.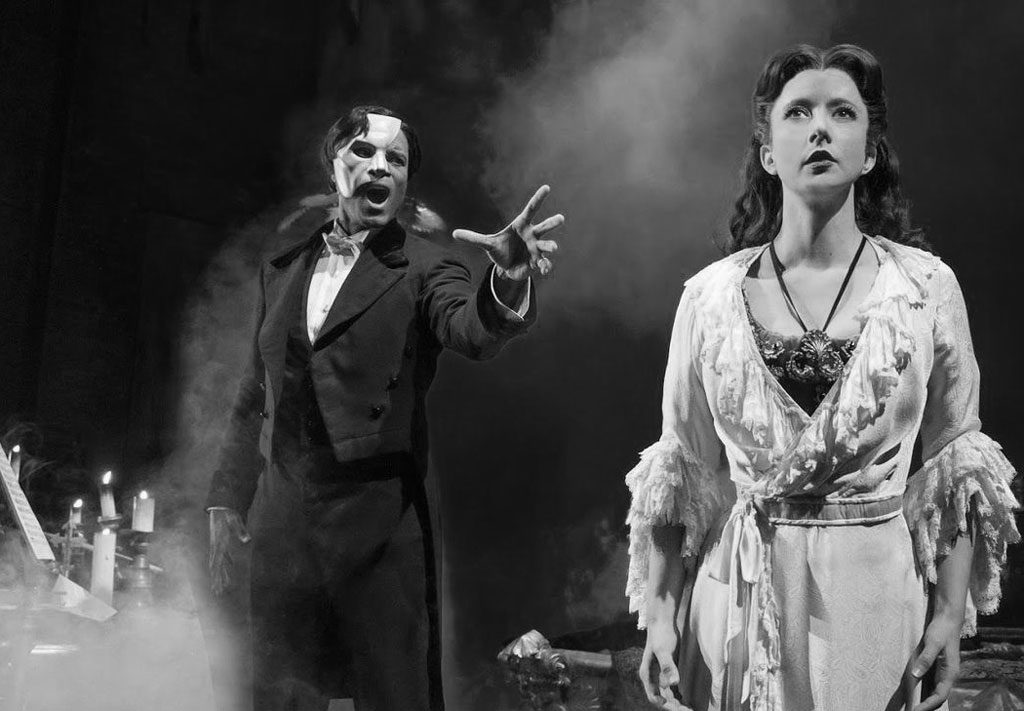 Jordan A. Craig '07
National tour debut performing the role of Raoul with The Phantom of the Opera … early training performing with Houston Grand Opera and the Alley Theatre … graduated from Sewanee: The University of the South after a double major in English and Theatre Performance.
Ernest D. Cronin, M.D. '64
Internationally acclaimed plastic and reconstructive surgery specialist … instrumental for nearly four decades in addressing cleft lip and palate care service throughout the world by founding and serving as the medical director for Operation San José, annually surgical missions to Mexico, Central and South America providing free repair of cranial and facial birth defects to indigent children … in 2014 a force in establishing the Cronin-Brauer Cleft Lip and Palate Clinic with Houston's Shriners Hospital for Children … received his undergraduate degree from University of Texas at Austin and his medical degree from the University of Texas Medical Branch … inducted into the St. Thomas Hall of Honor.
William Stanton Evans '28
Member of E Company, 2nd Battalion, 506th Parachute Infantry Regiment of the 101st Airborne Division in the European Theater during World War II made familiar by Band of Brothers written by Stephen Ambrose and later produced into a 10-part award-winning series originally broadcast by HBO.
Lupe Z. Fraga '53
Founder and CEO Tejas Office Products in 1962 … graduated from Texas A&M with a degree in Business Administration and a second lieutenant's commission in the United States Army through the Corps of Cadets … named Hispanic of the Year (1993) by Fiestas Patrias, Businessman of the Year (1991) by Houston Hispanic Chamber of Commerce, Hispanic Business Top 500 from U. S. Hispanic Chamber of Commerce (1985-1993) and has served as Chairman of the Board of the Houston Hispanic Chamber of Commerce (1993) … inducted into the St. Thomas Hall of Honor.
The Honorable W. St. John Garwood '1908
Appointed in 1948 to Justice on the Supreme Court of Texas … distinguished practicing career included Baker, Botts, Parker & Garwood (now known as Baker & Botts) … released by the United States Navy to inactive duty in 1945 with the rank of Lieutenant Commander after serving as Senior Assistant Naval Attaché in Chile and officer in charge of naval intelligence in Latin America … member of the Board of Regents of The University of Texas, President of the Law School Foundation, and a Professor of Law at The University of Texas School of Law … earned his undergraduate degree from Georgetown University in 1917 and his LLB from Harvard Law School in 1922 … inducted into the St. Thomas Hall of Honor.
Army Lt. Col. Timothy D. Gatlin '95
Battalion Commander in distinguished and decorated two-decade career with United States Army … appointed to the 2016-2017 class of White House Fellows … strategic planner for the director of the Army's Sexual Harassment and Assault Response and Prevention Program … commander of conducted operations in support of the Army's counterterrorism operations in Baghdad during Operation Iraqi Freedom … faculty member at the U.S. Military Academy and a Local Dynamics of War Scholar at the Army Command and General Staff College … co-founded Excel Scholars Initiative, an enrichment program dedicated to diversifying the West Point cadet leadership and faculty pools by launching minority cadets into leadership roles and into contention for prestigious postgraduate programs … earned Bachelor of Science degree in Economics from the U.S. Military Academy and Master of Arts degree in Social-Organizational Psychology from Columbia University as an Eisenhower Leader Development Fellow.
Brigadier General Richard H. Huckaby '54
Former Commanding General, Marine Corps Base, Camp Pendleton, California in a 30-year military career … personal decorations include the Defense Superior Service Medal, the Bronze Star Medal, the Navy Commendation Medal, the Navy Achievement Medal and the Combat Action Ribbon … inducted into the St. Thomas Hall of Honor.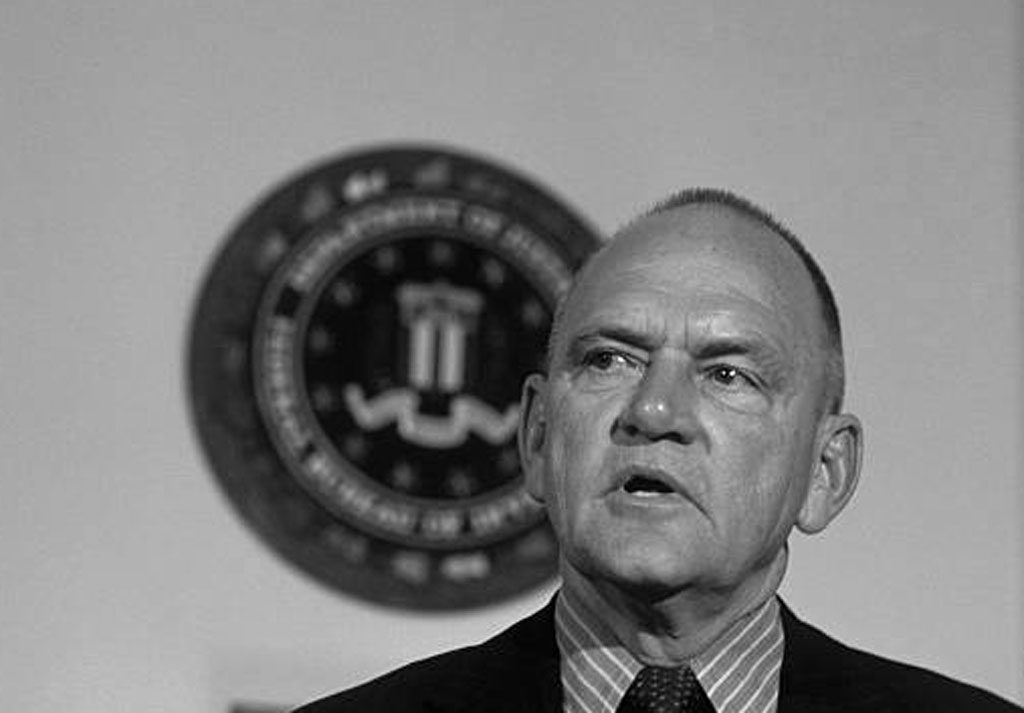 L. Patrick Gray III '32
Acting Director of the Federal Bureau of Investigation 1972-73 … 1970 Assistant Attorney General in the Department of Justice … served through five submarine war patrols in the Pacific Ocean theater of World War II … commander of three submarines on war patrols during the Korean War … served as congressional liaison officer for the United States Secretary of Defense, the Chairman of the Joint Chiefs of Staff and the Chief of Naval Operations … received a Juris Doctor degree from George Washington University Law School in 1949 … inducted into the St. Thomas Hall of Honor.