Dona and Al Clay '61 had long advocated for the growing needs of St. Thomas and furthering its objectives. Three years ago, the two assured lasting distinction with the largest leadership gift in the school's 118-year chronicle, donating $10 million to the 4500Forever capital campaign. The unprecedented philanthropy is advancing the St. Thomas academic enterprise and impacting the essential areas that matter most to the Eagle community.
A lasting gift that extends beyond a lifetime.
On a night when the Eagle community gathered in an annual signature St. Thomas celebration, Dona and Al were recognized and received with relish, surrounded by extended family and lifetime cohorts.
Interim President Fr. James Murphy, CSB hailed the Clays for "living their Catholic faith profoundly and generously" while acknowledging that St. Thomas had been "blessed because of your unfaltering commitment that enriches our students and their experience with goodness, discipline and knowledge wherever that may take them."
Moments earlier Clay responded with a conviction coupled with humility when calibrating the evening's honor of distinction.
"Dona and I are genuinely privileged to be a part of all this," Clay said. "I have always believed that to whom much is given, much is required. What means the most for me right now is simply returning to my high school and seeing how we are positioned for the future. We have so much to give to the city of Houston. The focus of this night is really about continuing that impact and plotting the correct course. I know we'll do that."
The proceeds from the annual Auction & Gala provide critical funds vital to the success of the St. Thomas. The benevolence signals to students, faculty, Greater Houston and the region that St. Thomas alumni, parents and supporters are invested in the school's unwavering dedication to innovative scholarship in tandem with the spiritual growth of its students.
Uncompromising academics, uncommon brotherhood.
"Everyone understands how Al and I feel about St. Thomas," Dona said. "We embrace this school right alongside our family. This is where we grew up in many ways, our adult lives began here at St. Thomas. The memories are so great. There is such a strong sense of comfort when we're here."
The galvanizing efforts of Dona and Al relating to 4500Forever promise to have a fervent influence for generations on student life, faculty and academic performance, and life-changing opportunities. The naming of Clay-Storey Hall on the St. Thomas main campus recognized both Clay and then-president Fr. Kevin Storey, CSB, two visionaries who boldly stepped out to help give rise to an extraordinary period in St. Thomas history.
Fr. Storey participated in the Auction & Gala, his first return to campus since ascending to the position of Superior General of the Basilian Fathers in July. He joined to commemorate with underwriters and patrons who made November 3 an enormous success.
The Mad About St. Thomas event toasted the Mad Men fashion and panache of the 1960s when it was always happy hour at Sterling Cooper Draper Pryce and no dull moments or dull men were tolerated.
The resounding efforts were chaired by Tina and Bradley Crawford, Caroline and Jim Hassell, and Christi and Alan Johnston in collaboration with Vice President for Advancement Mark deTranaltes '83 and Special Events Coordinator Catherine Chandler, and featured racing rounds of bidding with Mandola's unmatched catering.
Auction items ranged from exotic resort getaways (Italy, Puerto Vallarta, Roatan Island, Jackson Hole and the Snowboard Ski Resort) to game day experiences with the Houston Texans and Houston Astros … from exclusive entry to the legendary Masters golf championship to a Sunday rodeo night with George Strait … from a chance to marvel at the miraculous Marfa lights to a King Ranch hunt of a lifetime.
The jet-setting MAD evening was thoroughly enjoyed by all and based in large part by – happiness.
And the dreams of those in attendance were in lockstep with those of Dona and Al. The collective ideal was that 10, 20 and 50 years from now, the ultimate beneficiaries from rigorous fundraising priorities will have gone on to become engineers, doctors and lawyers, public officials and policy makers, entrepreneurs and visionaries. And those graduates leading advancements in business, technology and social justice would then return to campus to share with current students how the St. Thomas experience enabled them to capitalize on their exceptional promise.
"If we had not taken a proactive approach, St. Thomas could have been compromised in the future," Clay said. "It's all about remaining aggressive in pushing forward to make a difference in the lives of our future Eagle students. That will happen. The expectations are becoming a reality. Look at the newly created STEM labs and campus expansion … the upcoming development with the 11 acres on the north boundary. There are no limits for St. Thomas."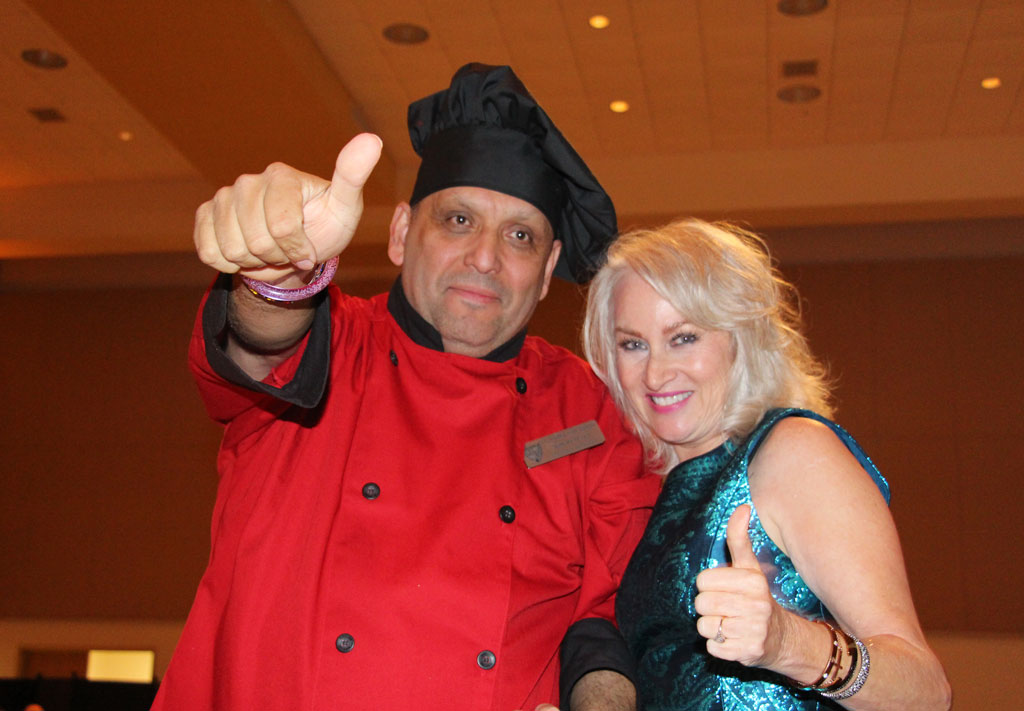 Catholic. Basilian. Teaching Goodness, Discipline and Knowledge since 1900.