In the initial stages of his next breakout role as the new Superior General of the Congregation of St. Basil, Fr. Kevin Storey, CSB will visit five countries spread over three continents.
Yet his most welcoming stay promises to be on the familiar turf he occupied for 15 years before his unplanned exit in the summer of 2018.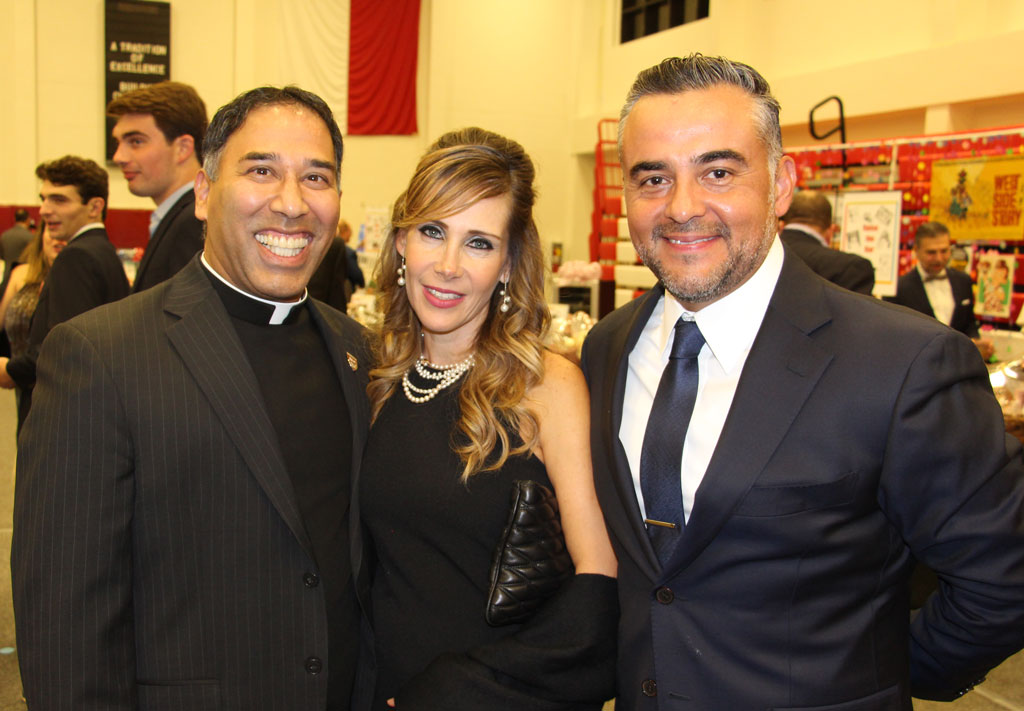 The Mad About St. Thomas Auction & Gala pulled the former school president and visionary back to the friendly confines of 4500 Memorial Drive where he reconnected with Eagle brothers and ardent supporters of the school Fr. Storey cherishes tightly in his heart.  The event honored Dona and Al Clay '61, whom he had collaborated closely in the triumphant 4500Forever capital campaign resulting in the naming of Clay-Storey Hall on the St. Thomas main campus.
The visit also provided a full-frontal realization of the ongoing campus initiatives made all the more more striking by his absence. Most dramatic is the 9,000 square foot STEM interactive area for Biology, Chemistry, Physics, Earth Sciences and Maker Space which was unveiled during the fall semester.
"I was blown away by the science wing in particular but there's so much more taking place," Fr. Storey said in the rowdy Reckling Gymnasium in the midst of racing auction bids. "What I see more than anything is a dream moving from the blueprint to the brick and mortar. It's likely similar to when sons and daughters go off to college. When they return there's a noticeable change that otherwise goes unnoticed if you were to be around them every day. I'm thrilled that St.Thomas is pushing forward with measurable success."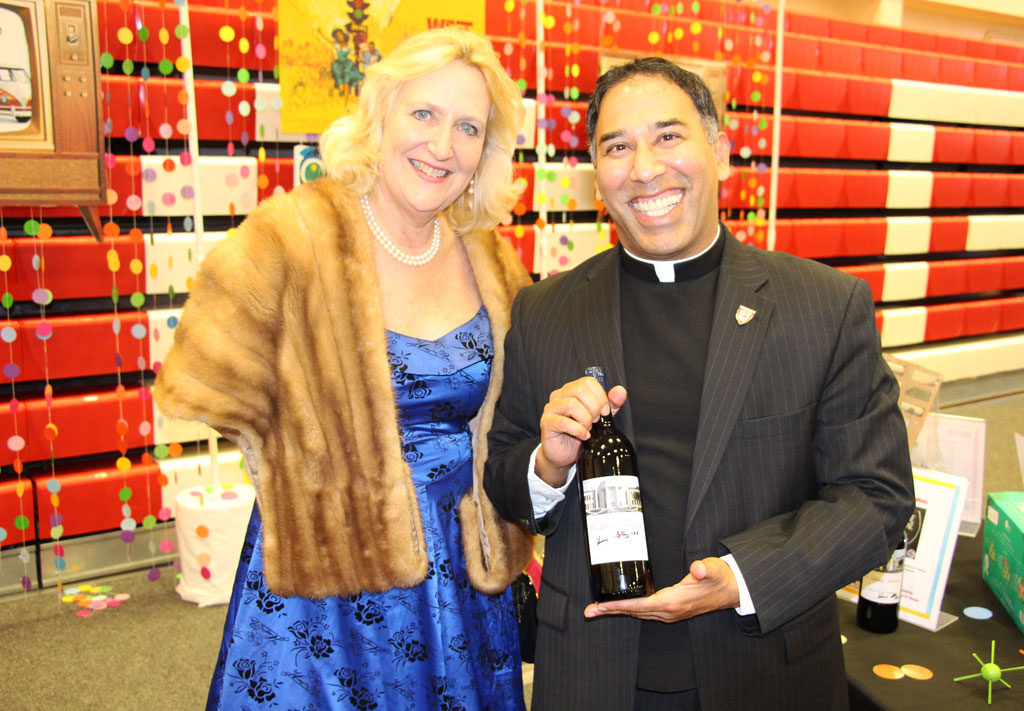 In July Fr. Storey was elected to the lead position within the Basilian Fathers and accepted those responsibilities immediately for a four-year term. It was a sudden development concluding an emphatically impactful six-year tenure at St. Thomas that altered the future course of the school. His promotion was not one he was seeking nor expecting. The transition so far requires Fr. Storey to be more of a leader than a manager, and his multi-faceted charisma, integrity and exemplary character are accentuated in full force.
"I anticipated this position being more bureaucratic and procedural, troubleshooting and the like," Fr. Storey said.  "But this is much more focused on setting a tone and direction. The Basilians really want to exhibit a sense of joy … what Pope Francis has talked about … conveying an unmistakable sign of the Gospel … setting a course for a modern Church. That test is absolutely exciting. I have a sense that is a role I gravitate to naturally. And perhaps I'm also making this job a little bit my own."
Fr. Storey is based in Toronto but recent excursions have taken him to Columbia, South America; Rochester, New York; and Edmonton, Alberta. Following the Auction & Gala weekend, he's ticketed for Mexico with stays in France and Italy scheduled for early 2019. Within the frequent flyer swirl, the message remains as consistent as the diversity of the wide-ranging cultural communities he encounters.
"How do you live out the Gospel with a sense of joy and purpose given all the challenges, sometimes even provocation, rising every day," Fr. Storey said. "That's what the disciples were asked to do 2,000 years ago, to evangelize the good news regardless of the contemporary climate, and we're asked to do the same."
Catholic. Basilian. Teaching Goodness, Discipline and Knowledge since 1900.