When Robert Frank '20 first appeared at St. Thomas within the ranks of the Class of 2020, his was a mere face in the crowd only to subtly emerge as a commanding showstopping presence within the school's acclaimed theater program.
A freshman from West University Elementary and the Presbyterian School of Houston, Frank's reluctant passage first required discovering undetected artistic visions fostered by courageous risk-taking. He's proved to be an actor who becomes the person he is playing while personally retaining a laid-back self-deprecating demeanor.
After the most meager of beginnings, beckoned to the arts if not the stage by director Dan Green, Frank's next performance will be within the prestigious Theatre Arts program at the University of Minnesota.
"Mr. Green reached out to me in the hallway my freshman year because he saw I needed to be involved in something," Franks says. "I said ok but I'm not doing anything but tech. By my junior year, I sensed I was missing out on something. I joined the acting crew and gradually made the transition for my final two years. Mr. Green's commitment is amazing. There's no reason to think I would be moving on to study theater without him."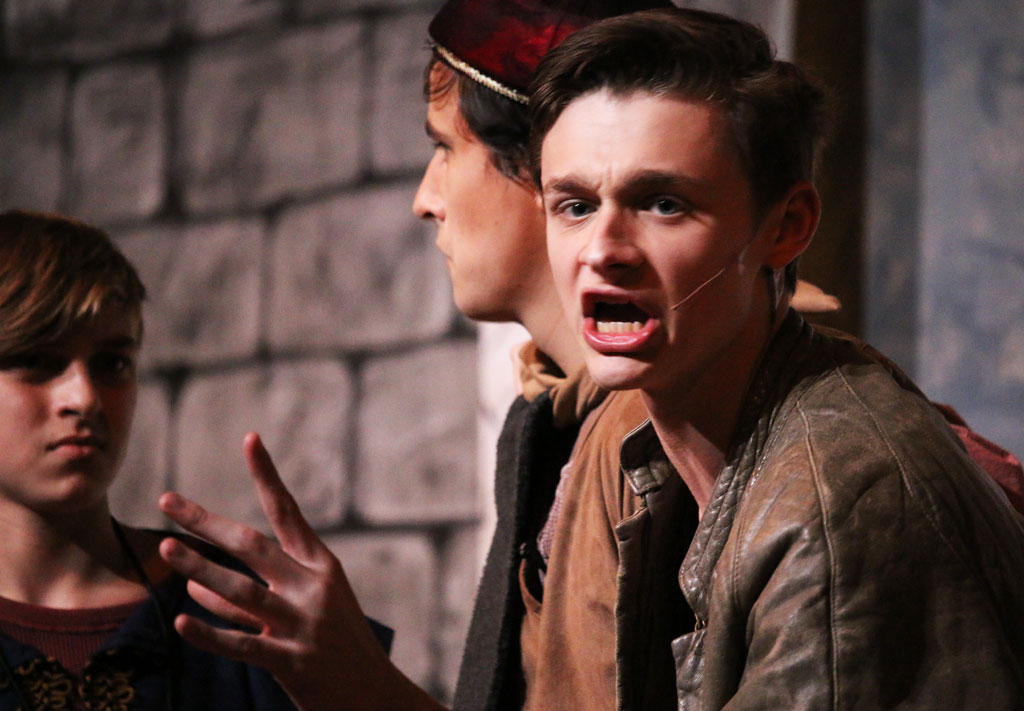 Frank's distinctive portrayal of Bottom in the 2019 fall production A Midsummer Night's Dream convinced him to pursue acting in college. He and his mother Anne were soon introduced to National Unified Auditions where a loose coalition of college theater programs cast at the same locations for their incoming classes. In New York, Frank was in the same space typically reserved for Broadway rehearsals.
"I was super nervous but in the next round in Chicago I settled in and that's where Minnesota saw me," Frank says. "Next there's a callback weekend on campus where you tour, take in some classes and workshops and then have a second audition."
Frank flashed the necessary right stuff and essential skills – exploring text and integration of voice, movement, and acting within a range of styles. After the weekend, he quickly learned of his fate. The University accepts up to 20 students each fall semester in building the freshman company.
"I got the phone call … was in disbelief for a few seconds … wondering if it was a prank … and then the reality set in … absolutely awesome," Frank says. "The facilities, the faculty, the students already in the program were so impressive. You have to be relentless and fearless during the process. It's a tremendous opportunity."
In many ways, Frank is moving forward to an obvious extension to the holistic liberal arts curriculum he enjoyed at St. Thomas. The University's training includes a unique partnership with the Guthrie Theater in Minneapolis where students collaborate and benefit from transformative artistic experiences.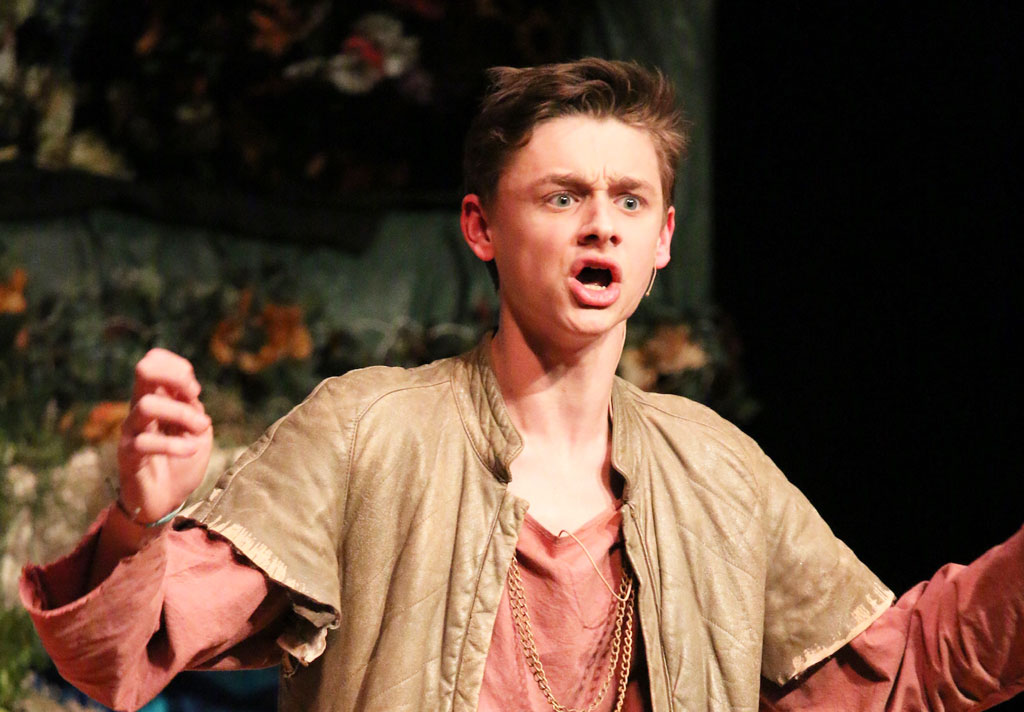 Frank now embarks on a creative journey where talent and will must triumph over inertia. He got his start in the most unlikely of ways. His meticulous aesthetic approach is supported by strong family roots and the Basilian educational bedrock. His modus operandi promises to remain modest.
"I've gained a tremendous amount of confidence both emotionally and mentally through acting. I've become much more comfortable in social settings," Frank says. "There's a thrill in taking command when I have a script and executing a character. And it's fun."
Catholic. Basilian. Teaching Goodness, Discipline and Knowledge since 1900.