Acclaimed scholar-athlete Roman Ochoa '21 seized the 195-pound title as St. Thomas leveraged superior depth to capture the runner-up position at the 2021 TAPPS state championships at Argyle Liberty Christian School.
Ochoa defeated Charles Holub from Dallas Bishop Lynch with a sudden victory in the first overtime, 8-6, one year after earning the silver medal in the same weight class.
The Eagles cashed five second-place finishes and three third-place results to rack 165 team points. Eagle Wrestling trailed the state champion host (208.0) and out paced Bishop Lynch (159.0), Texas School for the Deaf (113.0), and Fort Worth All Saints (55.5).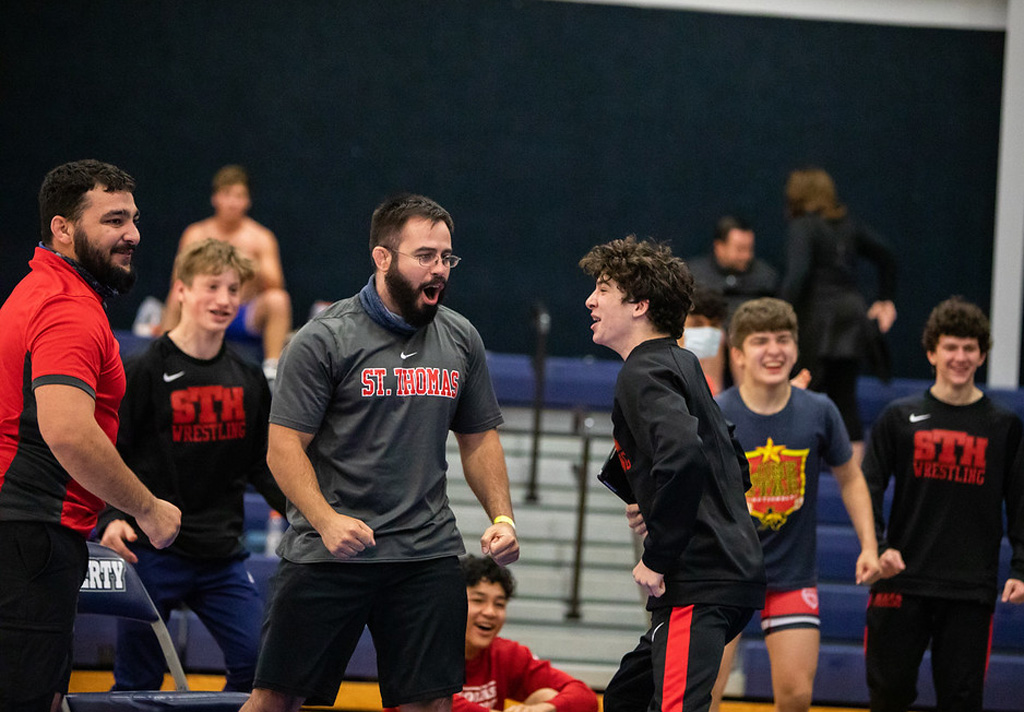 A remarkable season with head coach Michael LeHolm and an inexperienced lineup included the program's second runner-up in three years after a strong third-place finish in 2020.
Other notable Eagle results include:
Mario Morales '22 second 285-pound class
Luke Malvaux '23 second 182-pound class
Harrison Heard '21 second 170-pound class
Dominic Considine '23 second 132-pound class
Colton Ritchey '23 second 113-pound class
Sam Cordova '23 third 145-pound class
Ben Brown '23 third 152-pound class
Dominic Ori '24 third 220-pound class
Jackson Knower '23 fourth 138-pound class
Gold medalist Ochoa, silver medalists Considine and Malveaux, and bronze medalists Brown and Cordova represented Eagle Wrestling with competitive showings at the prestigious 85th National Prep Championships at Lehigh University, capping a remarkable season with head coach Michael LeHolm.
Eagle Fight Never Dies!