The uncommon surname strikes a heightened familiarity across generations within the St. Thomas ranks.
Beginning with Roger Yokubaitis '63, the family connections extended throughout the rest of the decade, and into the 1970s and 1980s to Generation Z, including his son Curtis '88 and his sons Edgar '14 and Bishop '21. In total, nearly a dozen members of the Yokubaitis clan would testify to the force and fury of Basilian education.
Bishop is the latest in the bloodline to parlay deep intellectual vitality into a St. Thomas diploma. However, he didn't gravitate toward the renowned college-preparatory culture simply out of tradition. He sought more than the bond of legacy, rather a specific passion and holistic voice relevant to his ever-evolving world. His experience would be his experience.
"During family events, my father and uncles certainly talked about how St. Thomas impacted their lives into adulthood," Bishop says. "The camaraderie, the brotherhood, the ideal of a like-minded group coming together to achieve goals. They have their memories and long-lasting relationships. And I saw that it was real, not imagined or a pitch, and that appealed to me. I've believed since my freshman year that I'll share in that very same thing."
What's in a Name
Yokubaitis proved exemplary in all aspects of the rigorous St. Thomas life. He was a National Merit Hispanic Scholar and a two-year member of the National Honor Society. He and acclaimed student-athlete Roman Ochoa '21 received the Alexander Briceño '02 Endowed Scholarship  – special gifts worth $80,000 each and awarded to two graduating seniors every four years.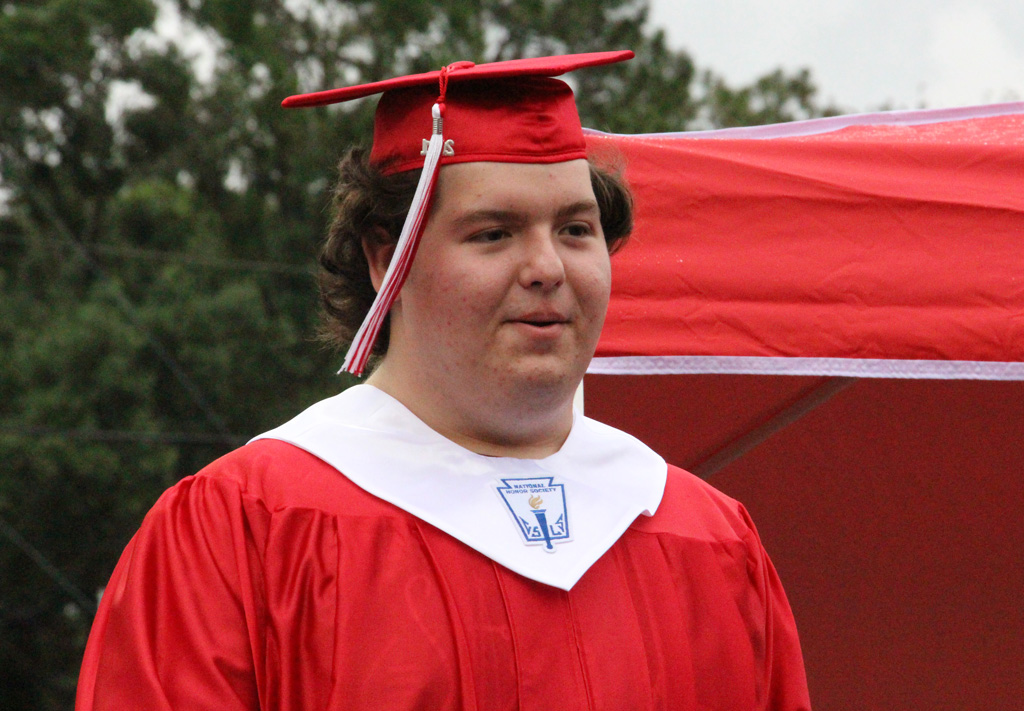 Bishop is continuing another Yokubaitis lineage, joining a host of family members, including his father and brother, studying at Texas A&M University.  He was particularly inspired by Edgar, a PhD candidate and research assistant at A&M after earning both his Bachelor of Science and Master of Science in Mechanical Engineering from the university's College of Engineering.
"Edgar's example intrigued me, the discipline of what he is pursuing," Yokubaitis says. "I wanted that same path but I didn't always understand what I needed to know, what skills I would need to develop. So, I tried as many advanced classes and challenging extracurriculars as I could to send me in the right direction."
Power of Performance
Yokubaitis was also taken by Edgar's dynamic displays within the prestigious St. Thomas Theater program (below), so much so that Bishop often sought select supporting roles before he arrived on campus as a freshman.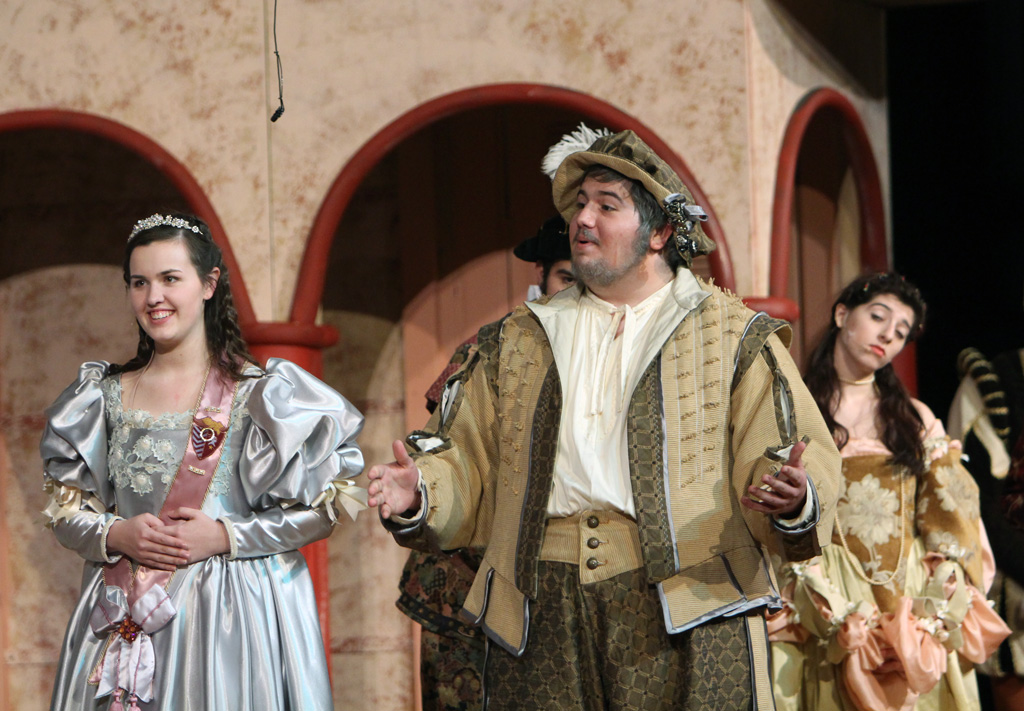 By the time he concluded a spirited career with a soul-stirring performance as Lamar in Godspell, Yokubaitis had captured audiences with a wide array of roles from Macbeth and Fiddler on the Roof to The Three Musketeers and Frankenstein to Guys & Dolls and A Midsummer Night's Dream.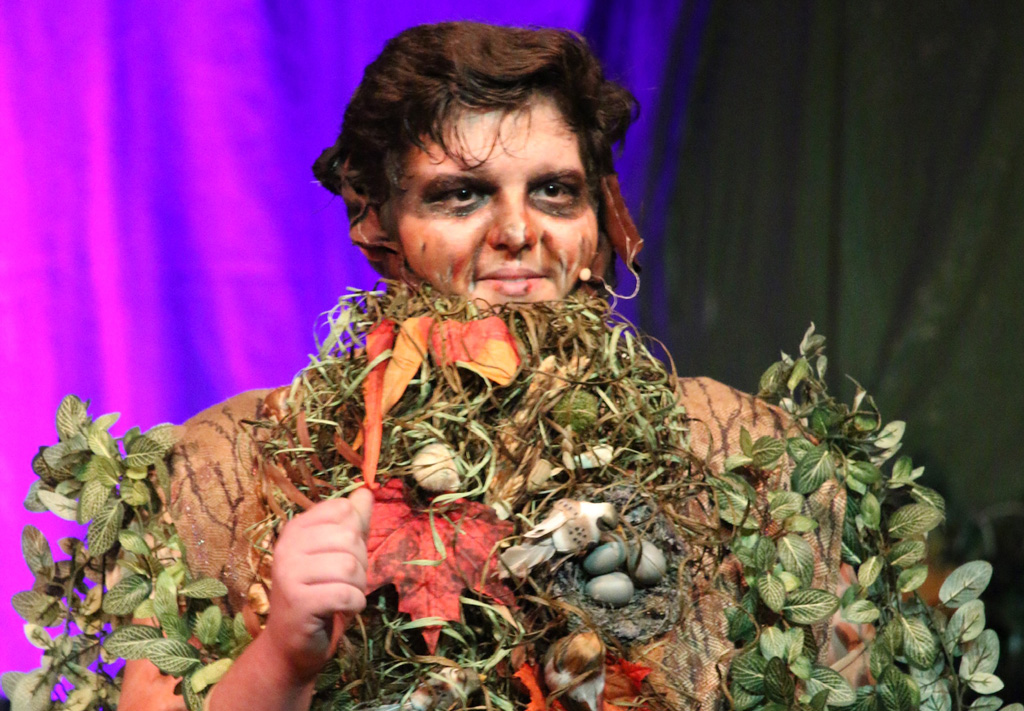 "It helped me to get that exposure at an early age, putting my ego and self-consciousness aside," Yokubaitis says. "I learned to forget who was watching. The entire focus had to be what made sense at that moment for a successful scene. I would read a script, build a vision of a character, but not until I was on stage would I see it all materialize. I learned to be the instrument to make that reality and there was a rush to see that play out."
Yokubaitis was struck with a particular appreciation for the leadership of long-time accomplished director Dan Green in "making my theater adventures happen. The acting community was especially connected, including those outside our student body from Incarnate Word Academy and St. Agnes, and the faculty members and families who volunteered. Mr. Green created an attitude where everyone would come together to make for great shows and rewarding outcomes."
Catholic. Basilian. Teaching Goodness, Discipline and Knowledge since 1900.