St. Thomas is proud to share in the celebration of acclaimed graduate and renowned benefactor Al Clay '61, who was inducted into the prestigious Texas A&M Corps of Cadets Hall of Honor.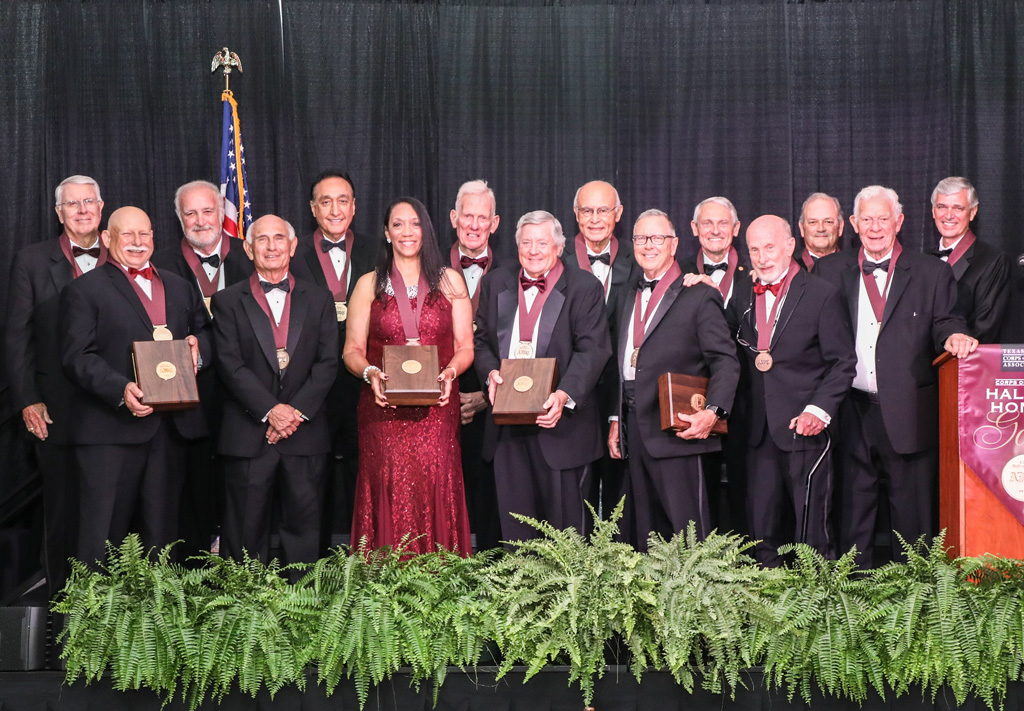 Clay was among eight elite contributors representing the Class of 2021, joining seven new members from the previous year. Their significant professional successes and selfless dedication to community were proclaimed during a hallmark event identifying excellence above and beyond the call.
The A&M Corps of Cadets is the largest, oldest and most visible student organization and leadership training program at the University. The Corps established the Hall of Honor in 1993 to pay tribute to those former cadets who have lived a life that exemplifies the Texas Aggie Spirit. Those chosen also possess the values upon which the Corps was founded: honor, loyalty, service, pride, patriotism, faith, leadership, and honesty.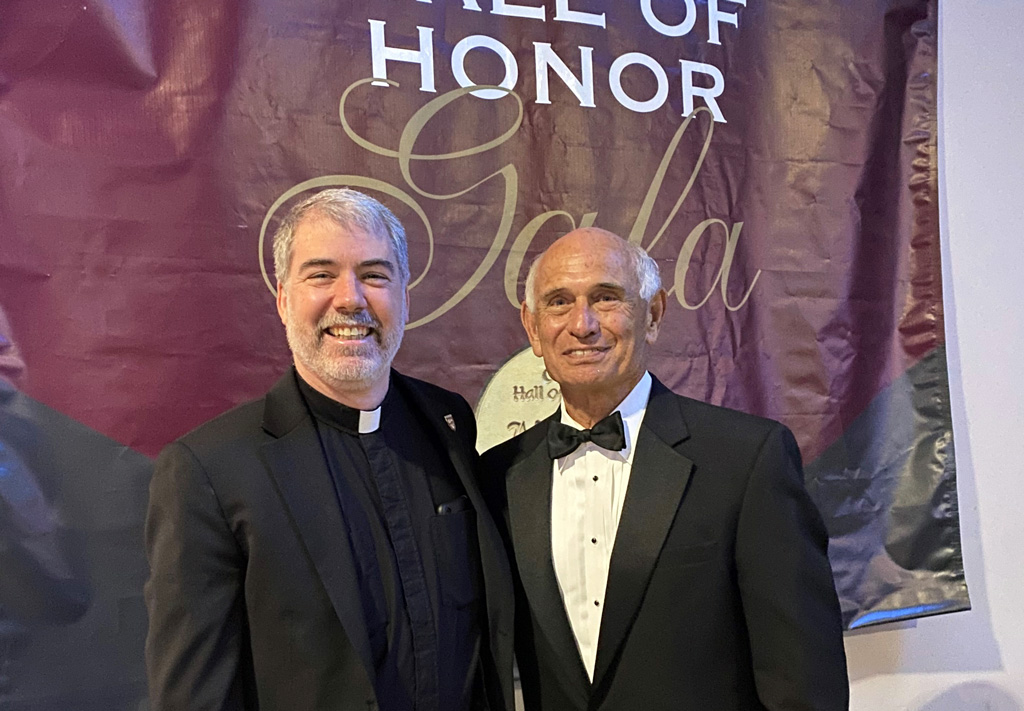 Clay received his B.S. in accounting from A&M and his MBA from the University of Texas. He was a member of Company F-2, on Brigade Staff, a Fish Yell Leader, and a Ross Volunteer, serving as platoon sergeant his senior year. Clay then served in the United States Army at the Special Ammunition Support Command in Handorf, Germany.
Earlier in 2021, Clay was elevated to the St. Thomas Hall of Honor, saluted with the school's highest alumni distinction as a transformative leader with a lifetime embracing and advancing its Basilian mission.
The founder of Clay Development & Construction pioneered with his son Robert the profound re-emergence of Houston's commercial real estate development. Their services include designing, engineering, architectural, and site planning. Together they have developed nearly 300 real estate projects valued at more than $1.8 billion.
Throughout his acclaimed professional achievement, Clay has emphatically advocated for Catholic education and the growing needs of St. Thomas to further its objectives. In 2015, he and his wife Dona assured legacy distinction with the largest leadership gift in the school's chronicle, donating $10 million to the 4500Forever capital campaign. Dona and Al's remarkable philanthropy resulted in the naming of Clay-Storey Hall on the St. Thomas main campus. The honor united the Clays with former St. Thomas President Fr. Kevin Storey, CSB, the current Superior General of the Congregation of St. Basil.
In 2018, Dona and Al were acknowledged during the annual Auction & Gala for their steadfast support of St. Thomas and embodying the genuine ideals of Clay's beloved alma mater. Their galvanizing efforts promise to have a profound influence for generations on student life, faculty and academic performance, and life-affirming opportunities.
Catholic. Basilian. Teaching Goodness, Discipline and Knowledge since 1900.