The 46th Annual Style Show & Luncheon served as the signature salute honoring the graduating Class of 2017.
The River Oaks Country Club again provided the perfect spring setting … hosting Men of St. Thomas – Saluting New Horizons … chaired by Amy Huggins, Tiffany Leyendecker, Rhett Ross and Maria Varcados collaborating with director of special events and volunteer coordinator Catherine Chandler … with the valuable proceeds benefitting the current and future men of St. Thomas.
Special appreciation to Dillard's for providing women's and men's fashions … fashion event producer Lenny Matuszewski and senior fashion stylist Tamar Klosz Bonar … Casablanca Productions … Jentry Kelley … Kax Salon … The Phoenix Design Group … and the accomplished St. Thomas Jazz Ensemble.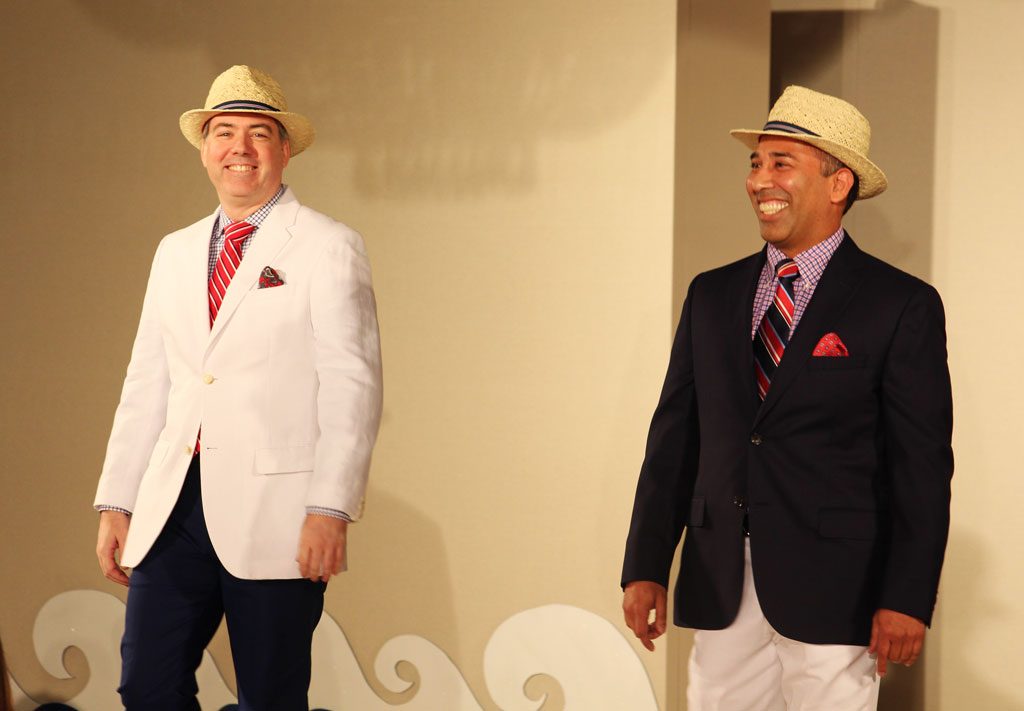 And as is the grand Style Show custom … no one flashed the sartorial struts quite like president Fr. Kevin Storey, CSB (right) and his fellow bastion of bespoke, assistant dean of students Fr. James Murphy, CSB.
Catholic. Basilian. Teaching Goodness, Discipline and Knowledge since 1900.