When Aaron Dominguez '96 was named the 27th principal of St. Thomas and first layman to serve that role in the institution's illustrious history, the school was recognized as one of the most achieving all-boys schools in the nation, acclaimed among the top-five institutions in the state and top 50 in the country based on SAT and ACT scores, college admissions, matriculation rates, parent surveys, culture and diversity grades, and student-teacher ratio.

Since being named chief academic officer in June 2017, Dominguez has extended his "hands-on approach" to include a demonstrative role in the admissions process to further push St. Thomas strategically forward with a standard that respects and balances demanding academics in equal priority with a student's personal exploration.

Dominguez believes "the new dynamic" will deliver immediate dividends beginning with the Class of 2022.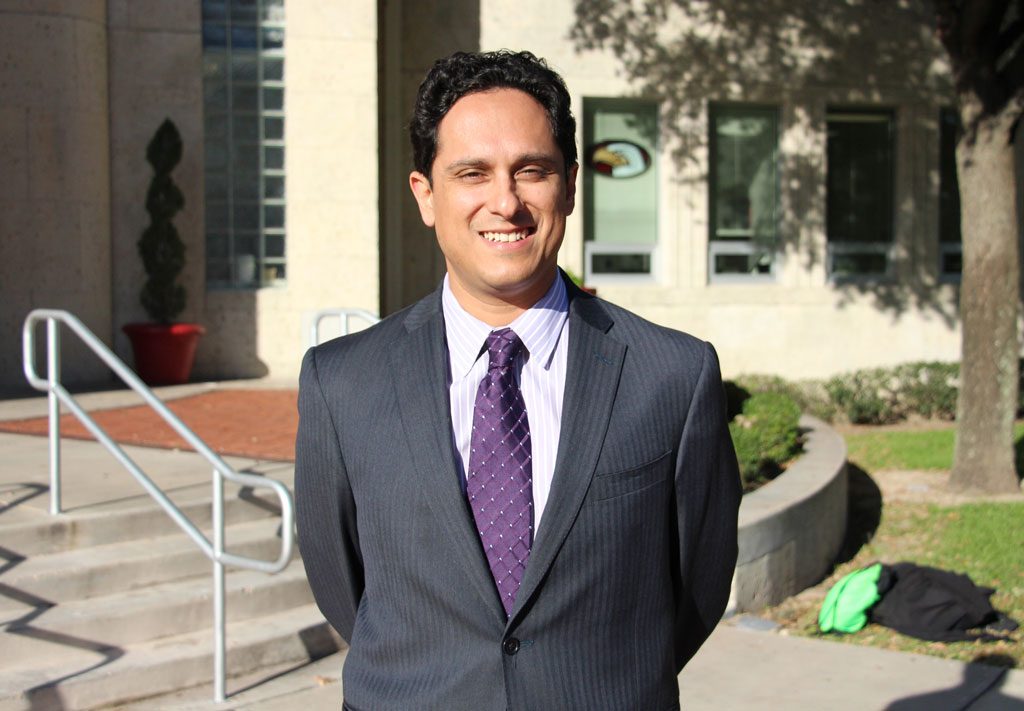 "More than 25% of our incoming freshmen scored in the top percentile of the HSPT (High School Placement Test) and ISEE (Independent School Entrance Exam)," Dominguez said. "We're pulling students across a wide variety of Catholic, private and public schools who are uniquely equipped both academically and spiritually to be the right fit at St. Thomas. In discussing our outcome with some highly respected superiors within the Houston pedagogy community, they are genuinely impressed with the quality and depth of our incoming class."

Dominguez teamed with assistant principal Mary Criaco and the St. Thomas Admissions team in assembling an incoming freshmen class that portrays firm criteria essential to the Basilian mission and the school's diversity and inclusivity commitment.

Criaco agrees that "this is one of the strongest academic classes St. Thomas has accepted in recent years when you evaluate test scores, previous performance and recommendations. There's great range … athletes, musicians, debaters, actors … offering a deep variety of backgrounds and individual strengths. Many of the young men who will be arriving here are already on their way to becoming Men of St. Thomas both in terms of their skills and pursuits."

Criaco and Dominguez adopted and implemented a fresh calculated approach to the admissions outreach, digging deep to target prospects in the demographic forecast.

"It was important for us to gauge how many 'touches' we had with a prospective student, how many times had they been on our campus, how often and to what degree had their parents been active in our events," Dominguez said. "That process allows us to interact on a number of levels to see how they fit into our culture, our student body, our community, plus utilizing one-on-one interviews in an intimate setting.

"I asked parents directly, 'What are you bringing to St. Thomas?' I asked students, 'What are you bringing to St. Thomas?' Our analytics reflect that the most successful graduates are those with a great passion for St Thomas in its totality, and that's what we believe our incoming freshmen represent."

Those students will directly establish a four-year college preparatory plan with a team of savvy college admission counselors who work closely with universities across the country to forge relationships between St. Thomas students and admissions representatives. The Naviance Family Connection is an essential tool that supports a college-bound ethic by encouraging students to explore post-secondary educational options and organizing the college application process.
The Class of 2022 will be welcomed by a tech-packed 9,000 square foot redevelopment for Biology, Chemistry, Physics, Earth Sciences and STEM, fostering an interactive community and culture for creative thinking and innovation.

Students with demonstrated or documented academics needs will be well served by the St. Thomas Learning Enrichment Center.

The Class of 2022 is positioned to follow favorably in the wake of the acclaimed Class of 2018 which included four Finalists in the National Merit Program … seven National Merit Hispanic Scholars … and 11 scholars who received National Merit Letters of Commendation.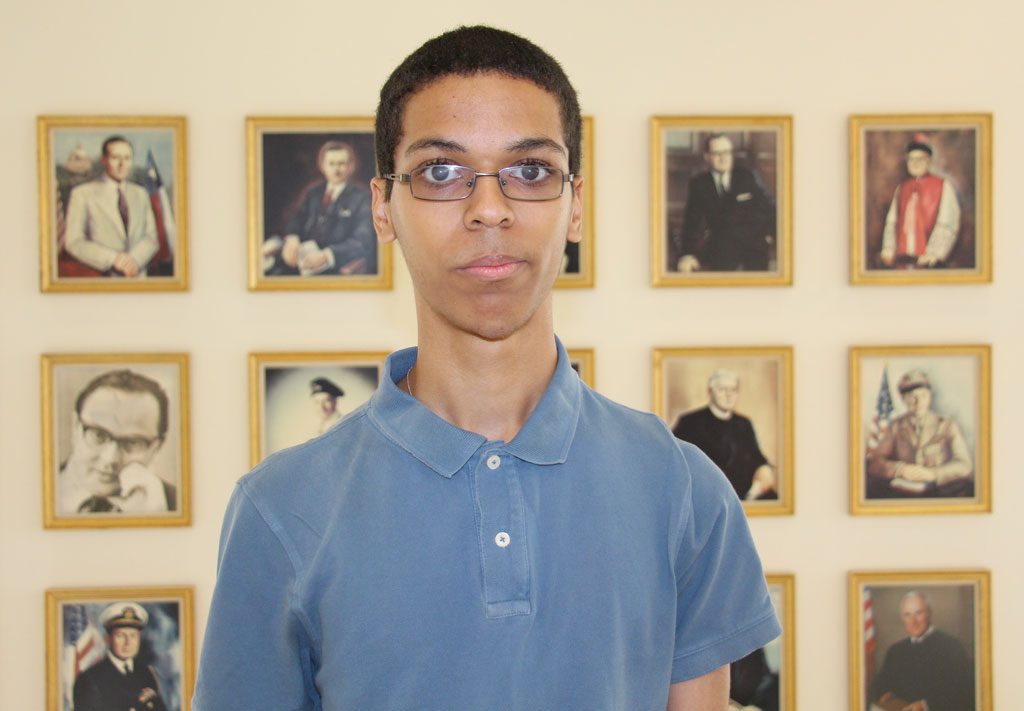 At the vanguard is valedictorian Juan Castillo, who received an extensive merit-based scholarship to continue his high-arcing academic career at Harvard University after similar offers from the Massachusetts Institute of Technology (MIT) and the California Institute of Technology. Salutatorian Kenneth Dang is among 23% from the Class of 2018 attending Texas A&M-College Station, including the 2018 Principal's Service and Leadership Award winner Daniel Garcia, who will study Business and Economics, and Parker Rzasnicki, the recipient of the Carl Mitchell Allnoch Athletic Memorial Award for Excellence in Academics, who will major in Engineering.

In addition, the Class of 2018 represents …
13% attending the University of Texas-Austin to study Biomedical Engineering, Business Honors, Business and Economics

multiple Eagle scholars who have been awarded Presidential Scholarships at Texas Tech University to study Business, Technology and Construction Science

multiple students with acceptance into Baylor University, Purdue University, and Southern Methodist University, plus Bard College, Fordham University, Johns Hopkins, Loyola New Orleans, Loyola Marymount, Marquette University, the University of Pennsylvania, Rice University and Vanderbilt University, among many others

student-athletes continuing at the University of Texas-Austin, University of Houston, Louisiana Tech University and a wide array of prestigious Division II programs, raising the total to 118 Eagles across nine sports since 2012 advancing their careers into college



Senior scholars were instrumental in St. Thomas earning first place in Academics at the 2018 TAPPS State Academic, Speech and Debate competition while claiming second overall in the combined Speech and Debate scores.
St. Thomas prides itself on providing not only rigorous academics but also ample opportunities for students to explore extracurricular interests through its nationally recognized fine arts, intensive drama and theater focus, premier private school athletics with more than 100 state championships and featuring a highly coveted endorsement partnership with NIKE, advanced student media program, distinguished Quiz Bowl and speech & debate programs, and more.
"College preparatory must embrace qualified and diverse students who will learn from each other as well as from their experiences in the classroom," Criaco said. "And St. Thomas reflects that."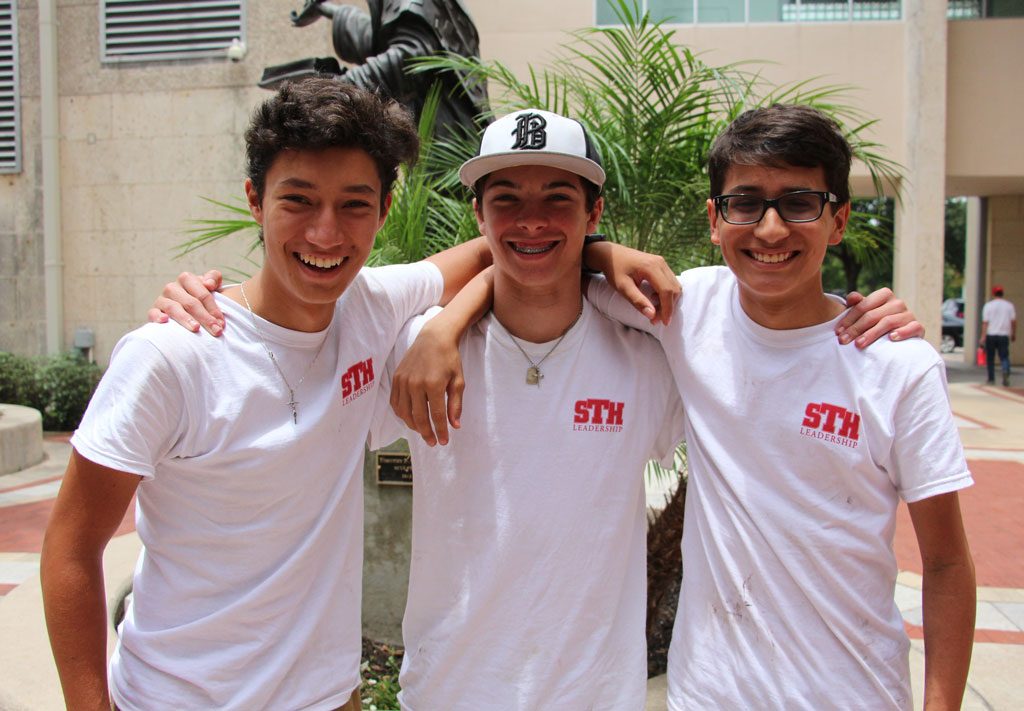 The Class of 2022 will participate in the inaugural Camp Aquinas, a five-day orientation program designed specifically for incoming freshmen during the first week of the academic year that infuses the traditions and values of the 118-year Catholic Basilian institution while creating an accepting support system that allows students to forge relationships and embody the Eagle spirit. Camp Aquinas enhances the continued St. Thomas devotion to the
total development of each student's self-esteem, sense of purpose, and spirituality while cementing each Eagle within the school's rich history.

"On registration night I met directly with each and every family and student, and there was measurable enthusiasm from them to be at St. Thomas," Dominguez said. "That's inspiring for me and gives me great confidence that we brought in the right class, the group that has great potential for success and has the deep desire to reach that potential."
Catholic. Basilian. Teaching Goodness, Discipline and Knowledge since 1900.