Following five championship caliber seasons and two TAPPS state titles, Ryan Lousteau is stepping down from his head coaching position at St. Thomas.
"Ryan did an incredible job coaching our players and always representing our institution with class and integrity," athletic director Mike Netzel said. "He worked tirelessly to develop great young men and successful teams. And his impact carried beyond strictly baseball. St. Thomas is sincerely appreciative of all that Ryan and Lauren have significantly contributed to our expanded campus community."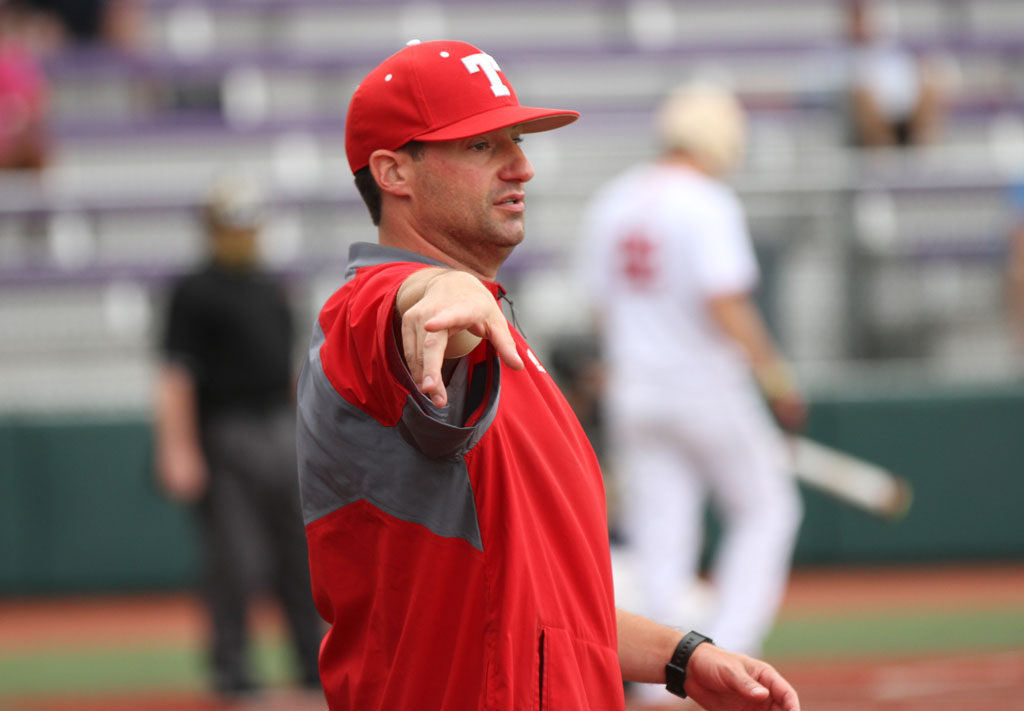 Lousteau emphatically continued the generational success of Eagle Baseball leading the program to the 23rd and 24th state championships in its illustrious history and a remarkable 90-20-1 record from 2016-18.
Lousteau was promoted to the head coaching position after serving as a chief assistant to Astros icon and 2015 Hall of Fame inductee Craig Biggio from 2009-13, a stretch that included four consecutive state tournaments, three straight championship games, and titles in 2010 and '11.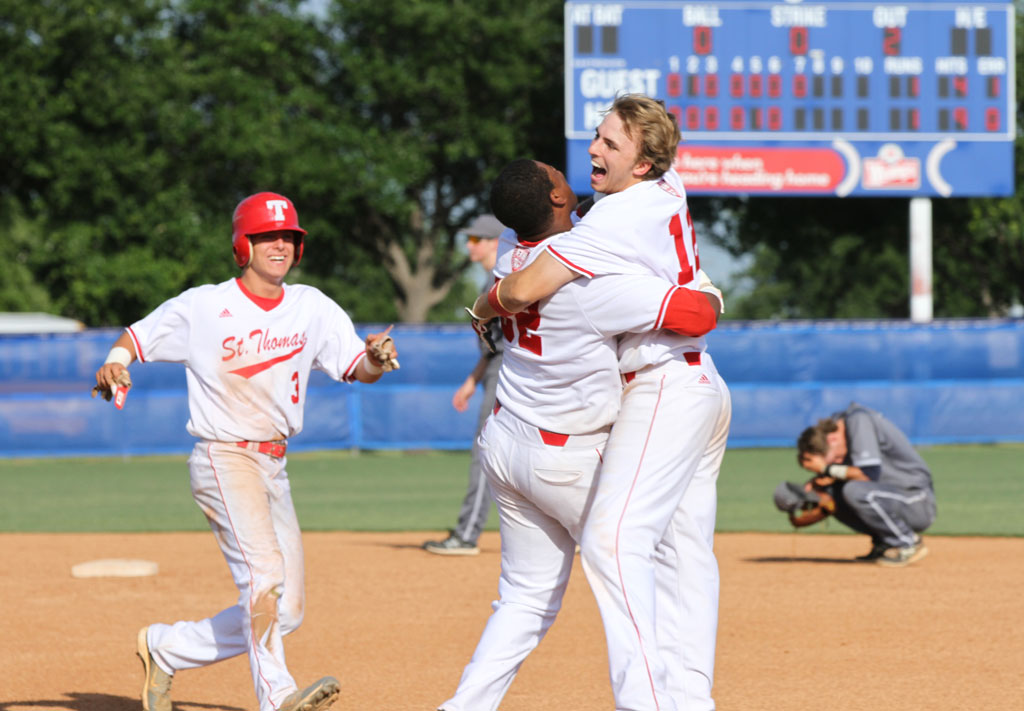 In Lousteau's 2014 debut the Eagles cashed in repeated thrill-o-rama playoff rallies capped by a two-out two-strike walk-off single from Ben Condara '14 to score Rawlings Elam `14 with the margin that beat Tomball Concordia Lutheran 2-1 in the winner-take-all that produced a third state crown in five years.
The historic 2016 Eagle campaign included an undefeated streak of 28 straight games to start the season and the program's first-ever national ranking. Lousteau saw the magical season end abruptly with only the second defeat in 33 games, a one-run verdict in the state semifinals with the tying run at second base in the season's final at-bat.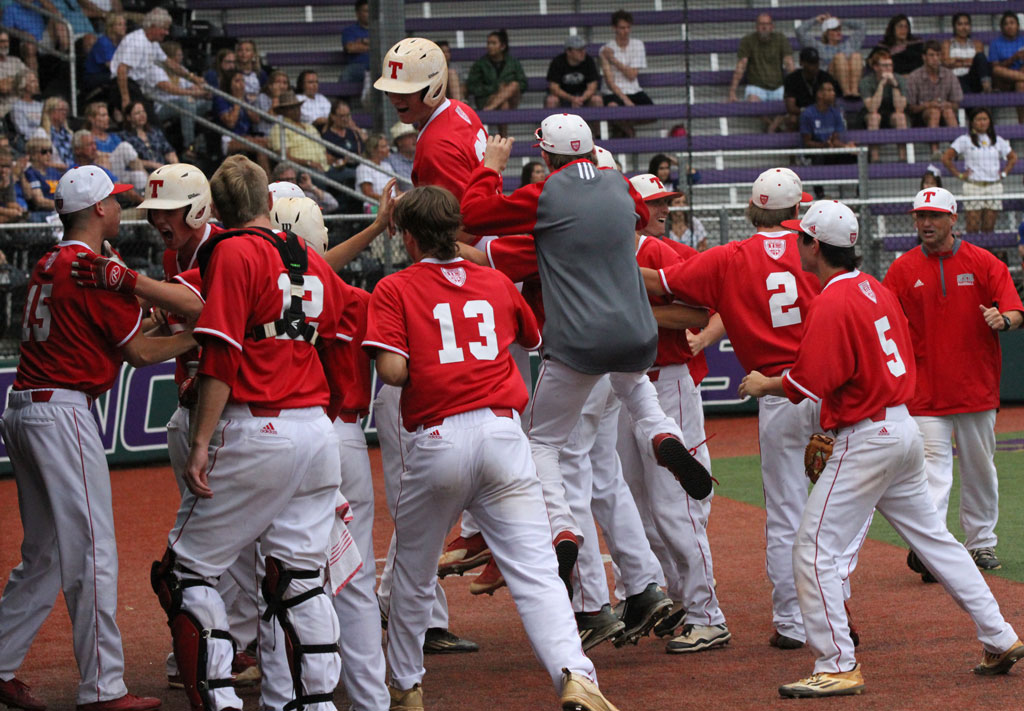 In 2017 Lousteau orchestrated the Eagles through a furious finish that included winning their final 12 games with a six-game sweep through the state playoffs for a second state title in four years and a phenomenal 64-7-1 record over two seasons.
The defending state champions concluded its 2018 encore campaign two wins shy of a repeat performance. The controversial 8-4 defeat in the state Final Four proved to be a frustrating elimination to the latest in a strong series of championship contending seasons.
"Ryan leaves the program in a very strong position and poised for future success," Netzel said. "I respect his decision and wish him all the best moving forward. The search for a permanent successor has already begun."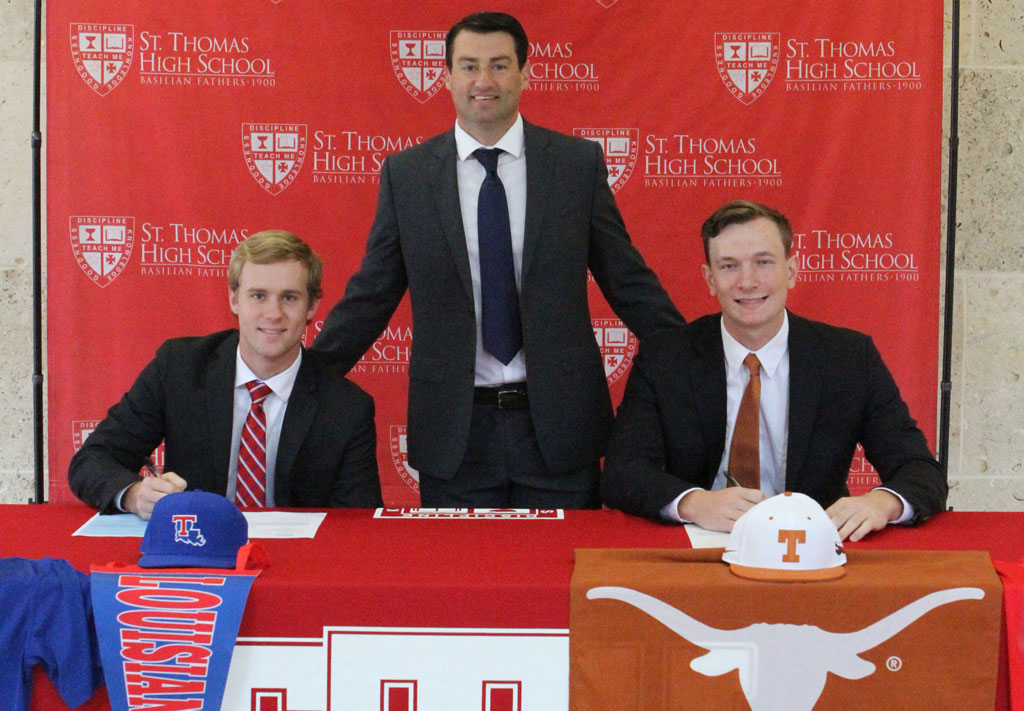 During the decade Lousteau was associated with Eagle Baseball, a number of scholar-athletes continued their careers at the university and professional levels, including Owen Meaney '18 (Texas), Philip Matulia '18 (Louisiana Tech), Wendell Champion '15 (Houston) and Michael Rodgers '14 (Rice) with more than a dozen Eagles capitalizing on Division III opportunities.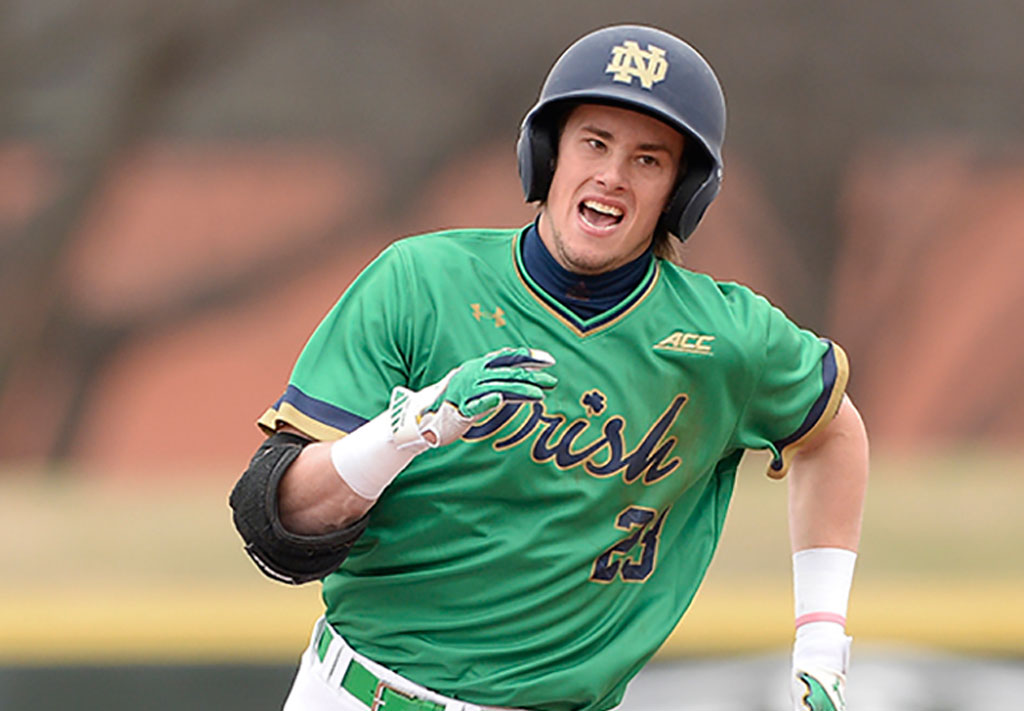 Cavan Biggio '13 was drafted in the fifth round (162nd overall) by the Toronto Blue Jays in 2016 out of Notre Dame, one year after brother and Irish teammate Conor '11 was selected by the Astros. Patrick Leonard '11 signed directly out of St. Thomas after the Kansas City Royals tabbed him in the fifth round (156th) in 2011. The next year the Royals drafted and signed Austin Fairchild '12 after taking him in the 16th round (493rd).
Eagle Fight Never Dies!