Imagination and willpower were always the most important gifts granted Shane Williams '19. He applied the powerful pair in equal doses during a St. Thomas career marked by brilliance magnified by his own appreciation.
"I love this school because of the opportunities for every student," Williams says. "The gut-feeling to attend here was strong. That same intangible didn't register when I was considering my other options (in 2015). I almost instantly knew this was the place for me."
A promising swimmer from the age-group club scene near Lake Jackson, Williams chose St. Thomas in small part "because they had never won the state championship and I wanted to make history."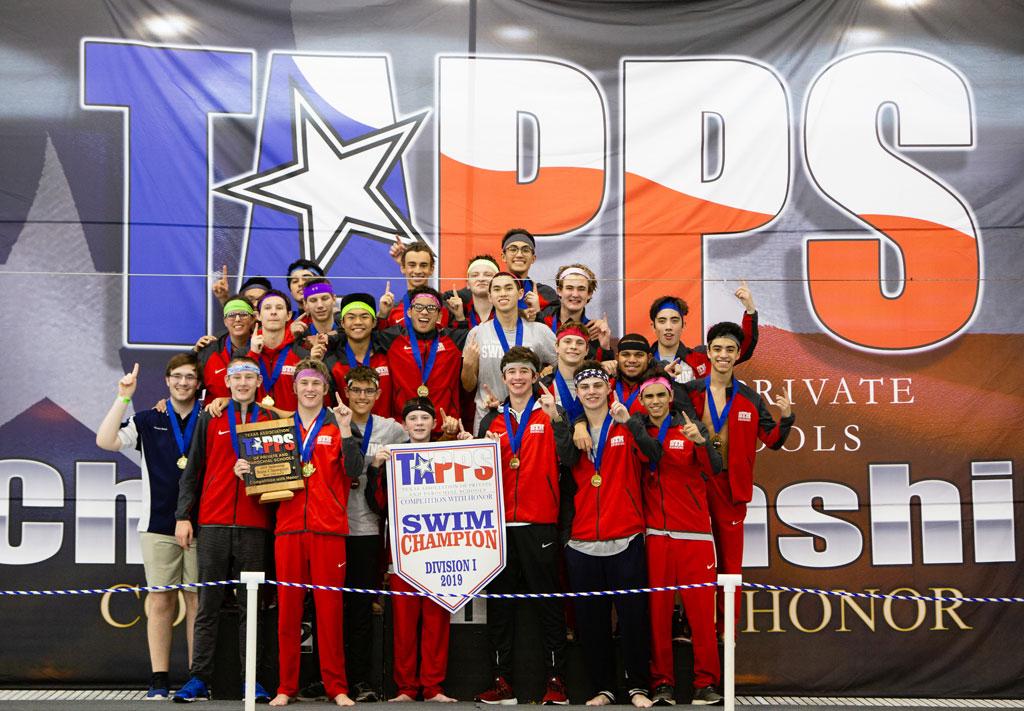 Which he did in the most outrageously robust fashion, a record-smashing finish to make any Hollywood screenwriter jealous.
But for Williams, the taproot of his drive that determined St. Thomas as the destination was foremost about "academics … always my first priority. Swimming was important but second. College preparatory is not casually slapped on the name here. It's demanding. And that's what I was seeking."
The transition for Williams from Our Lady Queen of Peace Catholic school was hardly seamless. He committed to an exhausting daily routine multiplied by four years – an unbending combination of commutes, classes, tutorial, pool practice, weight training, competition, no distractions.
A grueling schedule that Williams never begrudged for an instant. He grinded with an incredible tolerance for work while adhering to a Hemingway-esque code – craft a plan, be the best, stay humble, make your family proud, that's all you can control.
"My first two years were especially challenging," Williams says. "I had to discover the necessary discipline to bring out my best. The academic results in my junior and senior years were dramatically improved. I tapped into the time management and focus that swimming taught me."
Williams was recognized during the annual Academic Awards Assembly with distinction within the anatomy and physiology curriculum. He was then celebrated in May along with a host of fellow Eagle scholar-athletes extending their careers at the collegiate level.  Division III Gustavus Adolphus College in Minnesota offers Williams the properly calibrated mix of academics and athletics within a college mission that matches his St. Thomas experience.
"My professional goal is to be a financial planner," Williams says. "I know if I continue the ethic that St. Thomas helped me develop, the opportunities will continue to present themselves. Perhaps graduate school, then a Fortune 500 company. There are no limits."
Only a quote for the journey – Warriors don't live in the past. The past is dead; life is now. And the future is waiting.
Catholic. Basilian. Teaching Goodness, Discipline and Knowledge since 1900.