Jim Wolfinger, the architect of Eagle Rugby which has produced unmatched championship success while instilling and nurturing a champions for life spirit, has been elected to the Texas Rugby Union Hall of Fame, the ultimate individual recognition for his contributions as a coach, player and referee, a consistent driving force promoting and developing the game.
"There were a list of dreams … like to see a Hall of Fame … like to be in it … like to see a high profile international game on the big stage in Houston (BBVA Compass Stadium) … like to build a high school program that served as the model throughout the state … like to see the high school game elevate and the participation numbers grow all the way to the grassroots. It's all happened. And I'm so grateful and honored to have played a small part."
Wolfinger will be celebrated during a ceremony September 9 at the Hilton Post Oak among the second class of inductees which also includes Paul Mabry, whose son Rob '11 was a consistent contributor to the 2011 Eagle state champions and the 2011 Kevin Higgins College Scholarship Grant recipient from the U.S. Rugby Foundation.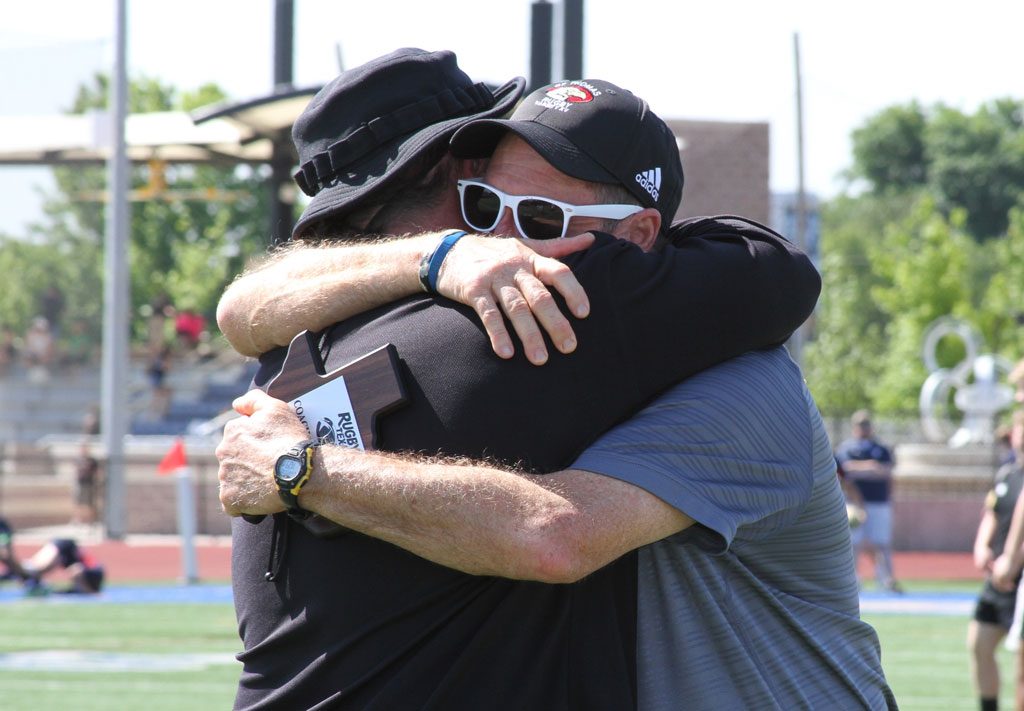 Wolfinger founded the St. Thomas program in 1999, and under his direction with valuable assistant Brett Mills, Eagle Rugby produced a ground-breaking run of statewide acclaim that crafted a nationally ranked identity.
The Eagles first broke through with a Division I Texas State Rugby state championship in 2002 and then proceeded to win five more titles in six years from 2008-2013, capped by a 26-16 victory over Austin Westlake that earned the Eagles an unprecedented third consecutive crown.
Wolfinger has tutored elite game-changing talents such as Andrew Locke '03 (two-time All-American West Point, USA coaching staff 2016 Olympics), Conor Mills '09 (two-time captain Texas A&M), Kingsley McGowen '10 (All-American and national champion St. Mary's College), Keegan Mills '13 (Lindenwood University) and Griffin Maat '17 (Baylor University).
In order to further develop the Eagle Rugby national brand and reputation, Wolfinger originated an annual Spring Break travel tour which took the program throughout the United States, England and Ireland to test against the highest caliber of competition, including matches with powers Washington D.C. Gonzaga College, Philadelphia St. Joseph's Prep, New York City Xavier, The Delbarton School in New Jersey and Cleveland Saint Ignatius, among many others.
And the excursions served as much as cultural exchange as strict competition, exposing Eagle student-athletes to the 9/11 Memorial and Ground Zero … the U.S. Military Academy in West Point … Sagamore Hill … the National Baseball Hall of Fame in Cooperstown, New York, and historic landmarks such as the Lincoln and Vietnam Veterans Memorials.
For more than a decade Eagle Rugby stood as the state's standard for championship performance … and uncompromising class whenever the Eagles were involved and official titles weren't in the immediate offering.
Most notable were a series of regular-season events when the program played proud in pink. The annual Lady Hager Cup helped raise valuable dollars and create much needed awareness for the fight against breast cancer.
The Lady Hager is a tribute to Mills' grandmother, Bernice Hager, who was stricken with the disease and passed in 2007.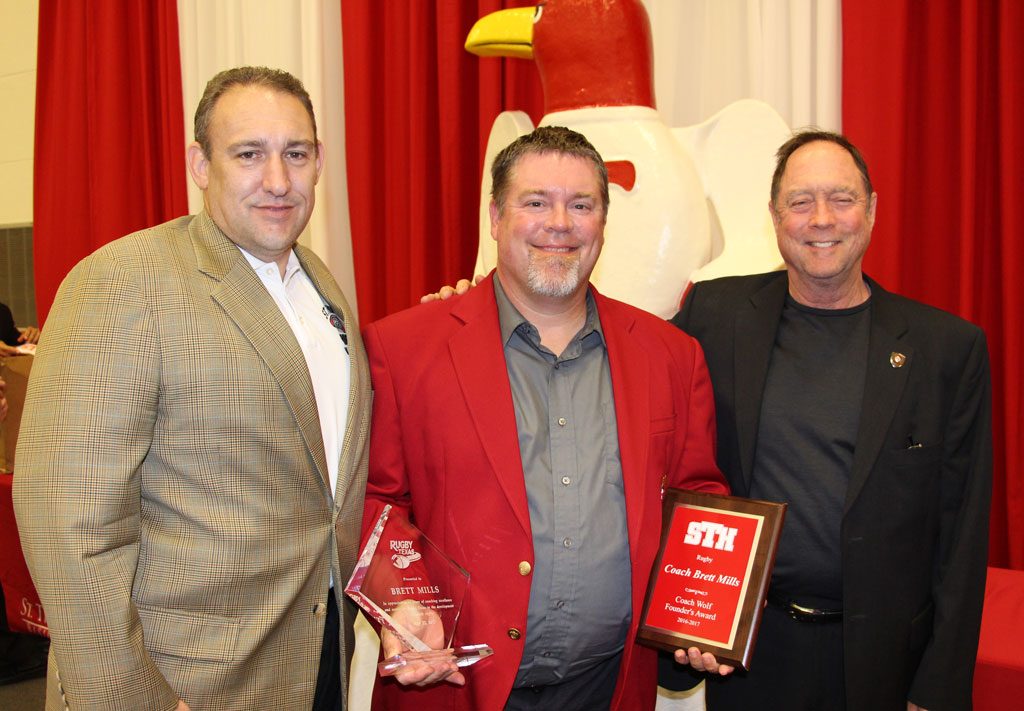 In May, Mills, the 15-year Dean of Social Studies at St. Thomas, received his own individual distinction from Rugby Texas in appreciation of decades of coaching at multiple levels, including Texas A&M and the University of Houston, and developing the game throughout Texas, always an exemplary presence inside Eagle Athletics and the broader Eagle community.
Eagle Fight Never Dies!