How do we remember our contributors?
Some leave indelible impressions through tenure over years or even decades, thereby becoming part of an institution's fabric through their dependable presence. Others shine brightly, creating unforgettable memories regardless of their longevity. Others still permeate our consciousness for their role as selfless facilitators, whether lifting colleagues or the community at large.
A rare few check off each box. One way or another, though, our stakeholders make an impact. And this is the genesis of the series we're continuing throughout February.
20 in '20 celebrates the most moving measures and moments, agents and participants within our extended campus community who represent the totality of the St. Thomas mission since 2010. Twenty stirring examples each within Eagle academics, athletics, and alumni.
Enduring. Dynamic. Inspirational. Invaluable.
This is the third in a series.
Athletics
David Jones '16
Keeping up with Jones proved to one titanic task throughout his four-year tour de force within the TAPPS ranks. One of the most decorated and versatile scholar athletes in Eagle history capped a scintillating career as the 2016 5A Male Athlete of the Year while also earning the Fr. Carl Mitchell Allnoch Athletics Memorial Award for Excellence in Academics.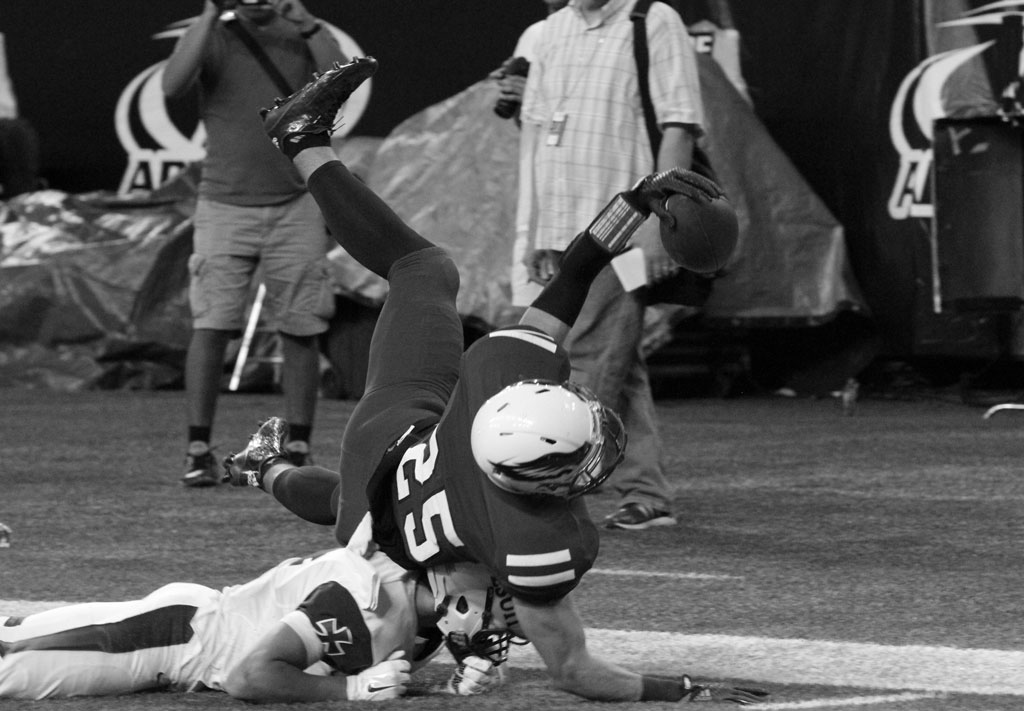 Jones flashed as the ultimate game changer earning 12 varsity letters as a multi-year multi-sport All-State and Academic All-State performer. He was named Ironman of the Year following the 2015 football season by The Touchdown Club of Houston after scoring touchdowns as a defensive back, wide receiver, and return specialist. His agent of change impact helped ignite a resurgence from Eagle Football which won 40 of 47 games during his varsity career while extending the victory streak at Hotze Field inside Granger Stadium to 26 straight games.
Jones also led a fast break charge from Eagle Basketball with twin Colin '16 to the 2016 state tournament and contributed to two second place state finishes with Eagle Track and Field.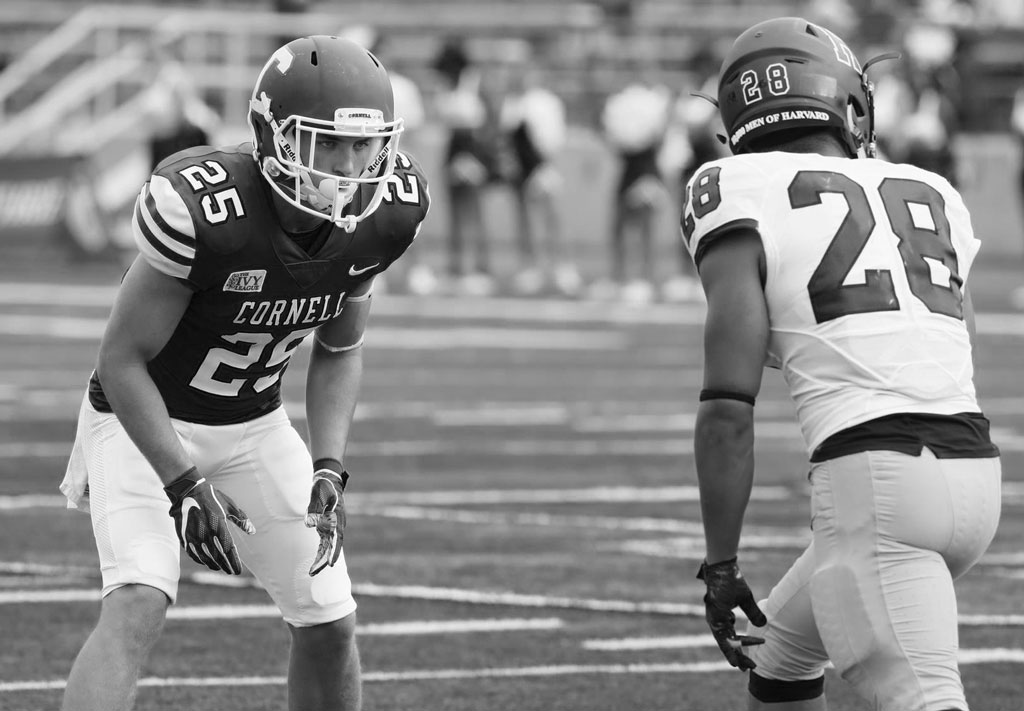 Jones continued his football career at Cornell University where he was a two-time second team All-Ivy League defensive back. In 2019, his victory clinching interception secured a 20-17 victory at Dartmouth for Big Red's first road win over a ranked opponent in 69 years.
Harrison Grant '14
History called at the 2013 TAPPS Cross Country Championships.
The St. Thomas senior answered.
Carefully moving to the head of the pack, staying balanced with a sensation of clear resolve. Then a steady final kick through mounting individual pressure, victory experienced as deliverance.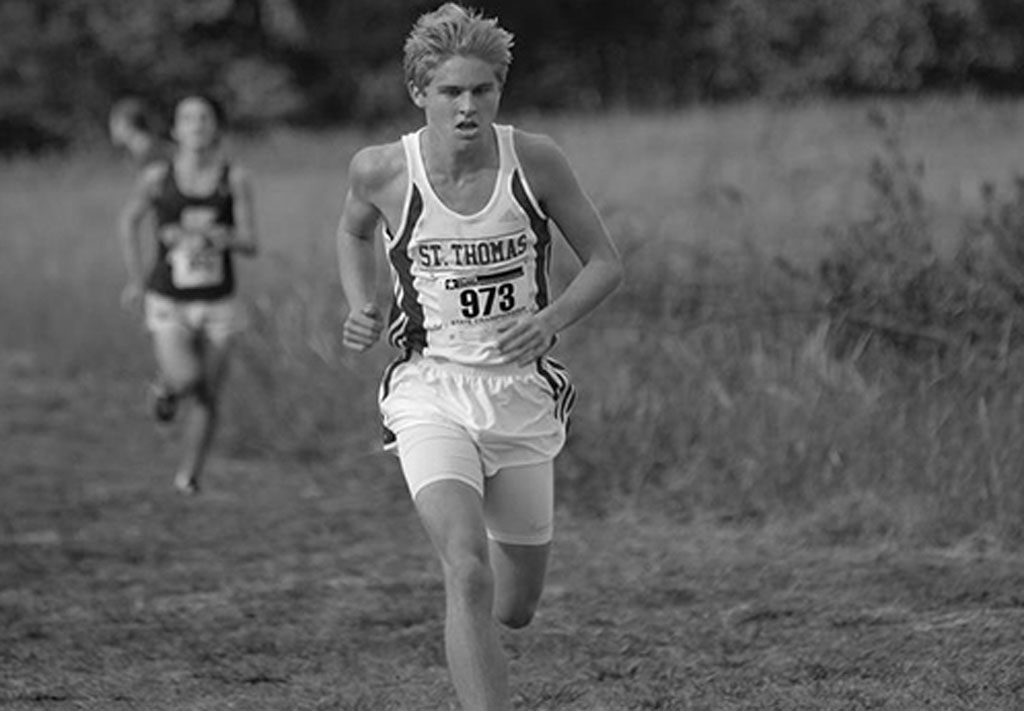 Grant became the first runner in the history of Eagle Athletics to secure the individual cross country crown. His time of 16:12 was one of the fastest in state championship history, a full 10 seconds ahead of the second place finisher. He was the picture of elation as he crossed the line, a competitor who had borne up and gone out and done exactly what he had set for himself.
A golden moment of sublime relief.
Owen Meaney '18
Throughout his unbeaten junior season, Meaney saturated the stat columns  while earning TAPPS All-State distinction for the second straight year – eight wins with three shutouts, only 21 hits and nine earned runs allowed in 52 innings, 90 strikeouts, opponents limited to a minuscule .119 batting average.
And his most exhilarating exhibition of pitching and purpose, of nerve and verve, came in the 2017 TAPPS 6A state semifinals against Dallas Parish Episcopal, where with every pitch Meaney grew stronger, the at-bats grew fiercer, and the air in the windpipes of the opponent grew tighter.
In his first career playoff start, Meaney allowed an innocent single to lead off the game and only two other base runners the rest of the way. He completed a one-hit shutout striking out 12 including seven of the last nine batters. AND he drove in the game's only run with a fifth inning single.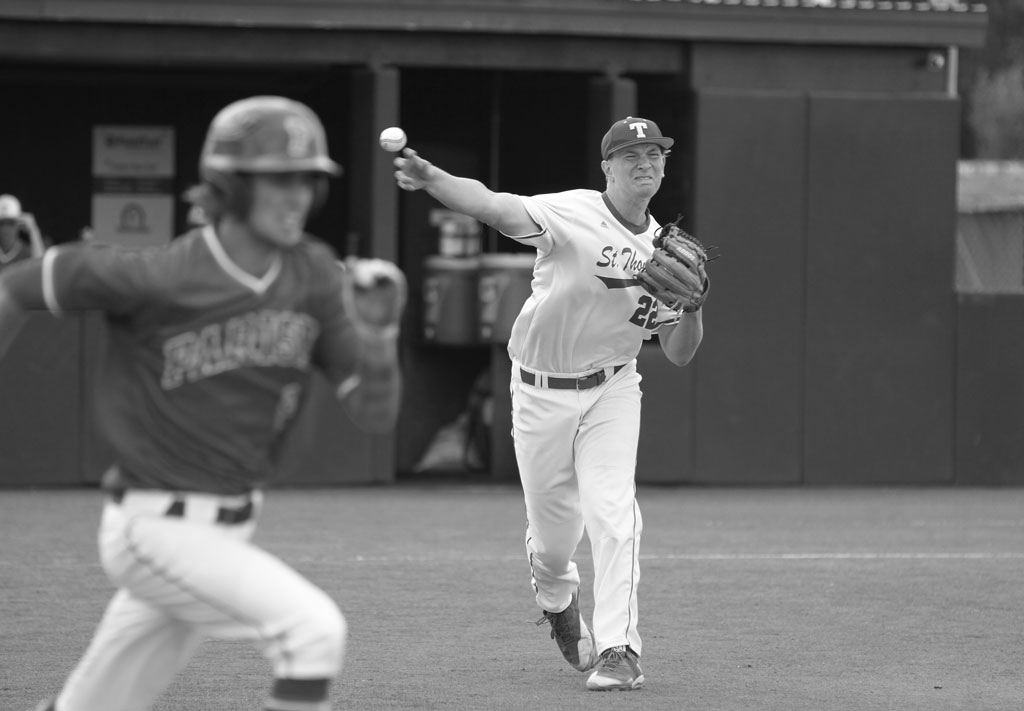 The night following Meaney's masterpiece, the Eagles overwhelmed Beaumont Monsignor Kelly Catholic 15-1 in a five-inning knockout to seize the 24th title in program history, the fourth since 2010, and the second in four years with head coach Ryan Lousteau. And Meaney's primo pitching prowess would soon register on the radar of the Texas Longhorns.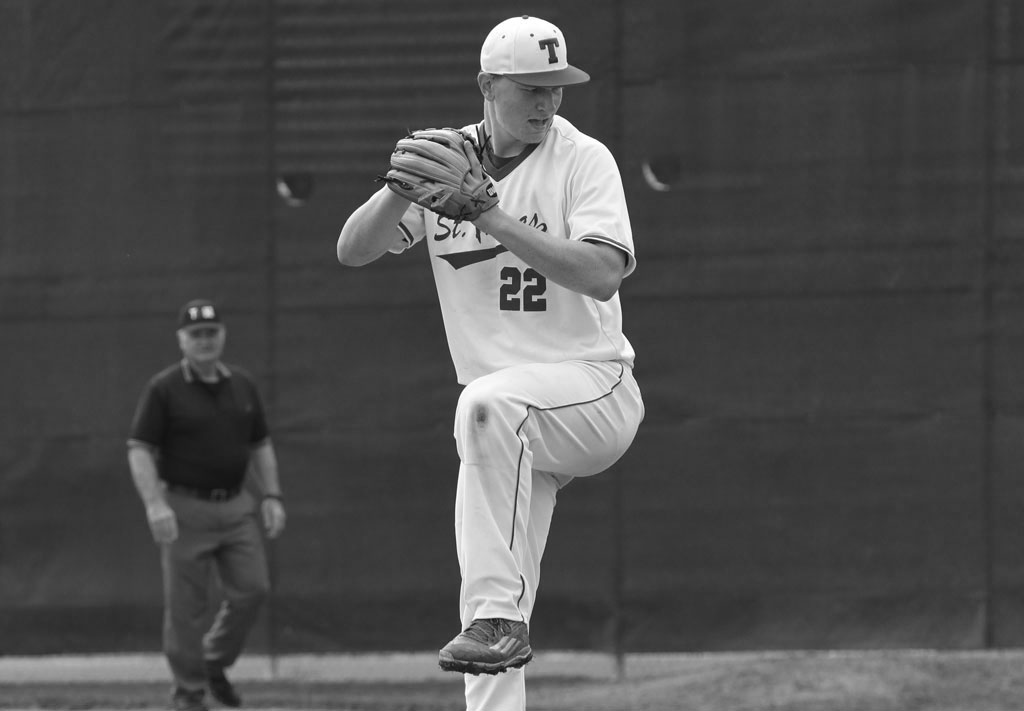 Henry Fisher '16
In a game of how low can you go in his final Eagle go rounds, Fisher flashed a scorching ab fab career best. His three under 68 paired with a closing 70 wrapped a stellar senior season to capture individual medalist at the 2016 TAPPS 5A state golf tournament. Yet the heroics were not quite enough to rush St. Thomas to the team title in the finale with head honcho Billy Tuten.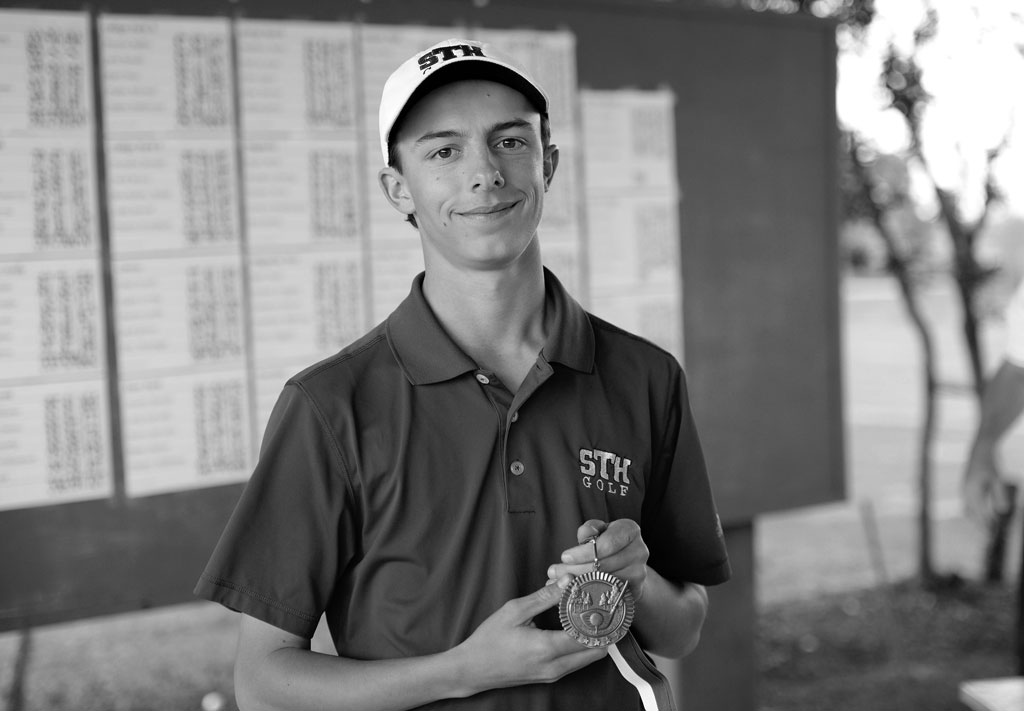 Jim Wolfinger and Brett Mills
The co-architects of Eagle Rugby produced unmatched championship success while instilling a champions for life spirit consistent with the Basilian tennant of Teach Me Goodness, Discipline, and Knowledge.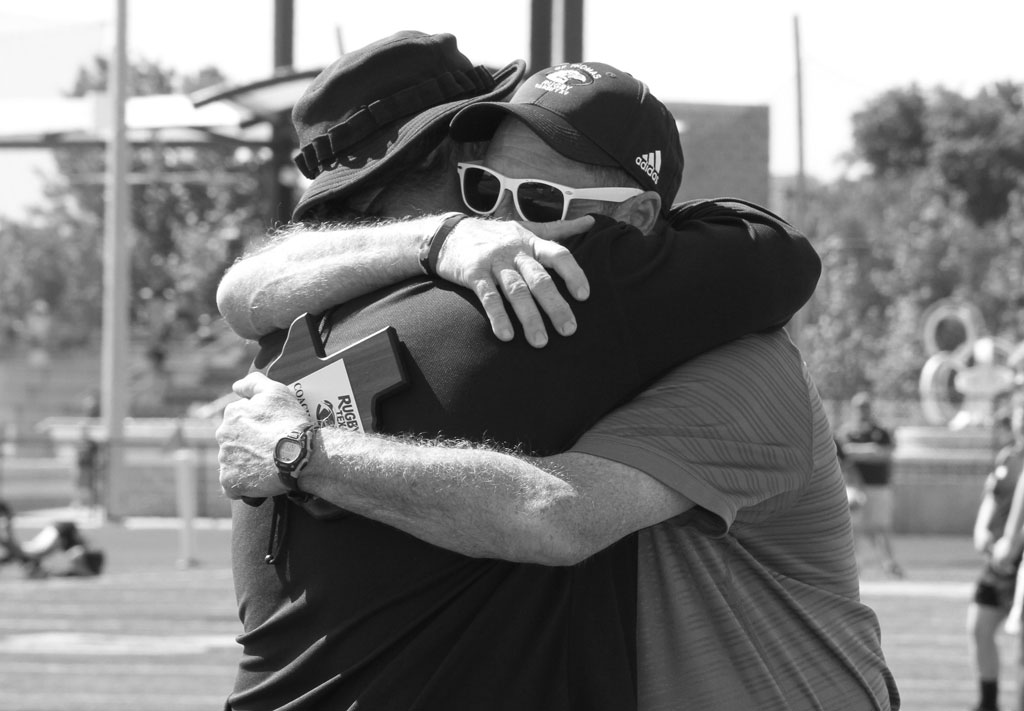 Wolfinger founded the St. Thomas program in 1999, and under his direction with invaluable assistant Mills, Eagle Rugby produced a ground-breaking run of statewide acclaim that crafted a nationally ranked identity.
In 2013 the Eagles wore out Austin Westlake 26-16 for an unprecedented third consecutive Texas State Rugby Division I title, the crowning triumph after first raking the state championship in 2002 and then proceeding to post five more in six years.
In order to further develop the Eagle Rugby national brand and reputation, Wolfinger and Mills originated an annual Spring Break travel tour which took the program throughout the United States, England and Ireland to test against the highest caliber of competition. And the excursions served as much as cultural exchange as strict competition, exposing Eagle scholar-athletes to the 9/11 Memorial and Ground Zero, the U.S. Military Academy in West Point, Sagamore Hill, and historic landmarks such as the Lincoln and Vietnam Veterans Memorials.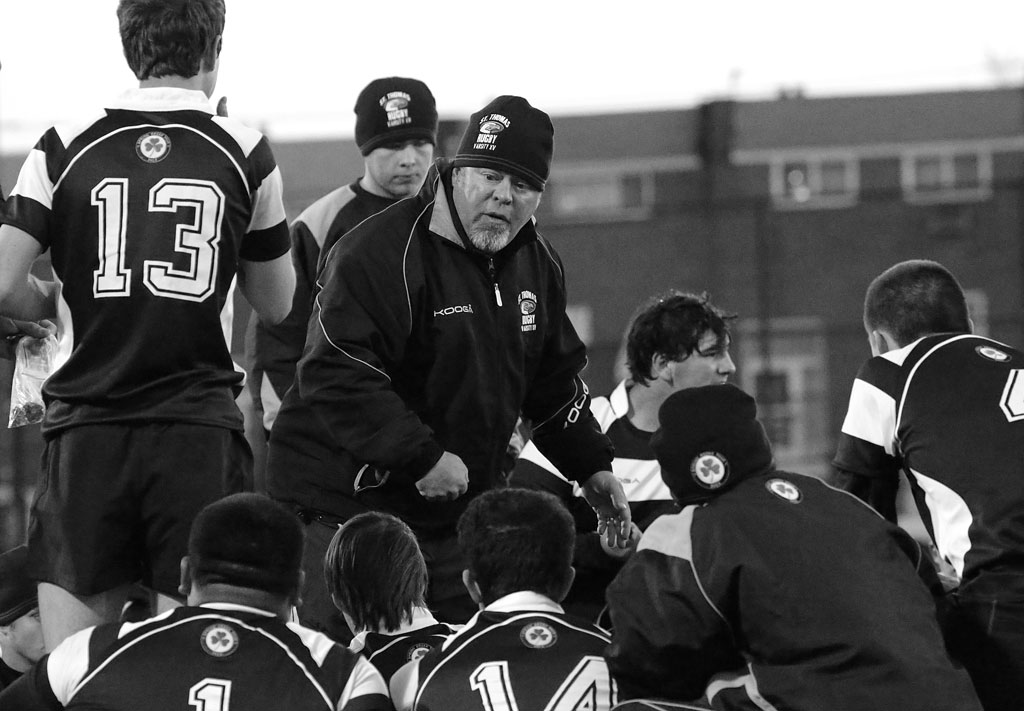 Eagle Rugby stood as the state's standard for championship performance – and uncompromising class whenever the Eagles were involved and official titles weren't in the immediate offering. Most notable were a series of regular season events when the program played proud in pink – the annual Lady Hager Cup helped raise valuable dollars and create much needed awareness for the fight against breast cancer. The Lady Hager was a tribute to Mills' grandmother Bernice Hager who was stricken with the disease and passed in 2007.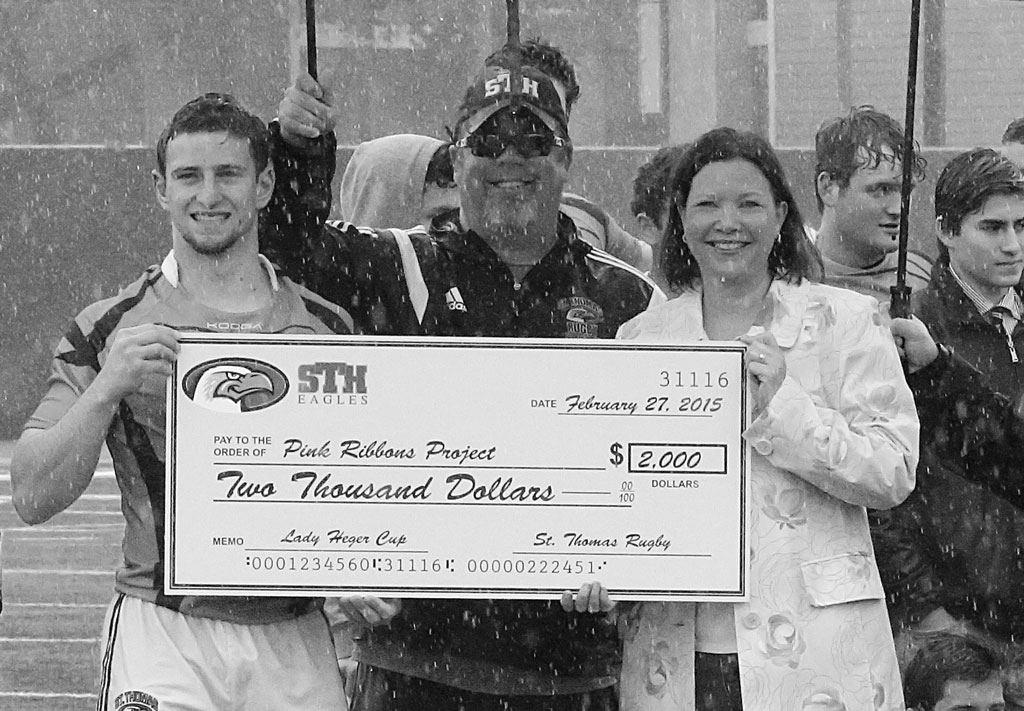 In 2017 Wolfinger was elected to the Texas Rugby Union Hall of Fame, the ultimate individual recognition for his contributions as a coach, player, and referee – a consistent driving force promoting and developing the game as it has taken firm root in Texas. Mills has served as the St. Thomas Dean of Social Studies for two decades and returned to Eagle Rugby as head coach in 2020 after a brief hiatus.
CLICK HERE for Craig Biggio, Cavan Biggio '13, Michael Keating '16, Ben Condara '14, and Mike Netzel
CLICK HERE for Payton Matocha '19, Landon Malouf '16, Josh Wolf '19; Chase Brogna '11, Ian Hurley '11, and Christian Sanders '12; and Shane Williams '19
CLICK HERE for The Most Impactful Identities in St. Thomas Academics and Development Since 2010
CLICK HERE for The Most Impactful Identities Among St. Thomas Alumni Since 2010
The 20 in '20 showcase continues throughout February.
Catholic. Basilian. Teaching Goodness, Discipline, and Knowledge since 1900.