Daniel Griggs '19 impresses in first-time encounters as real and deep and earnest.
And the deeply real and earnest feelings of his initial days and weeks as a St. Thomas newbie are as fresh as the sudden flurry of Instagram flashes.
"I was terrified," Griggs says. "I think I knew two people. And it took time to reach a comfort zone."
Not an altogether uncommon introduction to a college preparatory experience and Griggs eventually regrouped from the somewhat unsteady start to develop a decided admiration for his school and classmates.  But it was not until the start to his final Eagle campaign did a particular awakening strike Griggs which proved powerful throughout the fall and spring into his graduation.
Griggs was an active senior participant in the inaugural Camp Aquinas, a week-long off-campus immersion designed for incoming freshmen to ease the untold pressures and challenges awaiting them – academically, socially, personally and spiritually.
In reaching out to shaky nervous newcomers who Griggs could readily relate, his own communal identity became more tightly defined.
"I discovered how genuinely comfortable I was within my own peer group, almost like a family," Griggs says. "For my first three years at St. Thomas, the brotherhood aspect here didn't really register with me as perhaps other students. But after Camp Aquinas, I was energized and sought out the campus community in many different ways. I was involved much more in outside activities … attended football games … embraced the school spirit and pride and togetherness unlike before. I found that I love my school even more than I thought."
Griggs arrived at St. Thomas in 2015 with dizzy hoop dreams swirling within his stop-and-pop soul, all of which were quickly dashed by his sophomore year. As a second act, he channeled his creative flow into the acclaimed theater and performing arts program directed by faculty member Dan Green. Without the least of repertory reps, Griggs gradually paid his due diligence, star-stepped into preferred billing, and emerged as a thriving presence in riveting roles in Frankenstein and Guys and Dolls to close out his Eagle career.  He also received medal recognition for both ensemble and solo performances at the 2019 Texas Private School Music Educators Association state competition.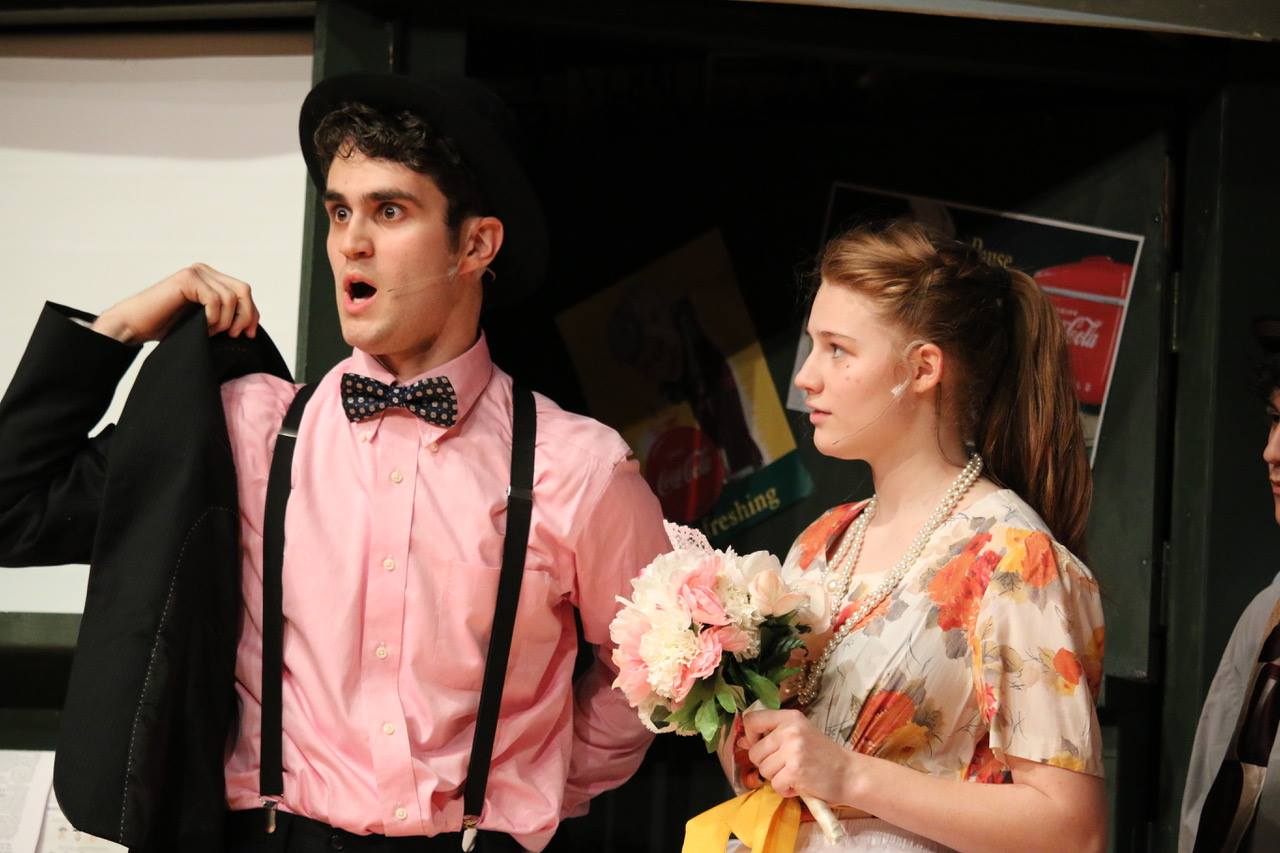 "The first two years of high school I tended to keep to myself and stay in the background," Griggs says. "Getting in front of an audience allowed me to be more open with myself … build my confidence … explore who I am … who I hope to be. How I go about expressing myself and engaging people now is dramatically different from even last year."
Griggs will next study at Texas Tech armed with an inner strength gained from his diverse St. Thomas experience, a path paved through academic excellence, and rave reviews on stage, and networking the extensive alumni base for summer employment.
"I cannot stress enough how much I appreciate my time here in terms of what opportunities I see for the future," Griggs says without hesitation. "The environment in which you learn is critical. I never anticipated the success I had in theater, or the St. Thomas Club (semesters of at least a 4.0 GPA). In no way would I be leaving another school the same person I am leaving St. Thomas."
Catholic. Basilian. Teaching Goodness, Discipline and Knowledge since 1900.