Eagle Athletics captured the 2021 TAPPS All-Sports Trophy – earning the prestigious honor for the 9th time in the previous 12 years that the distinction was awarded.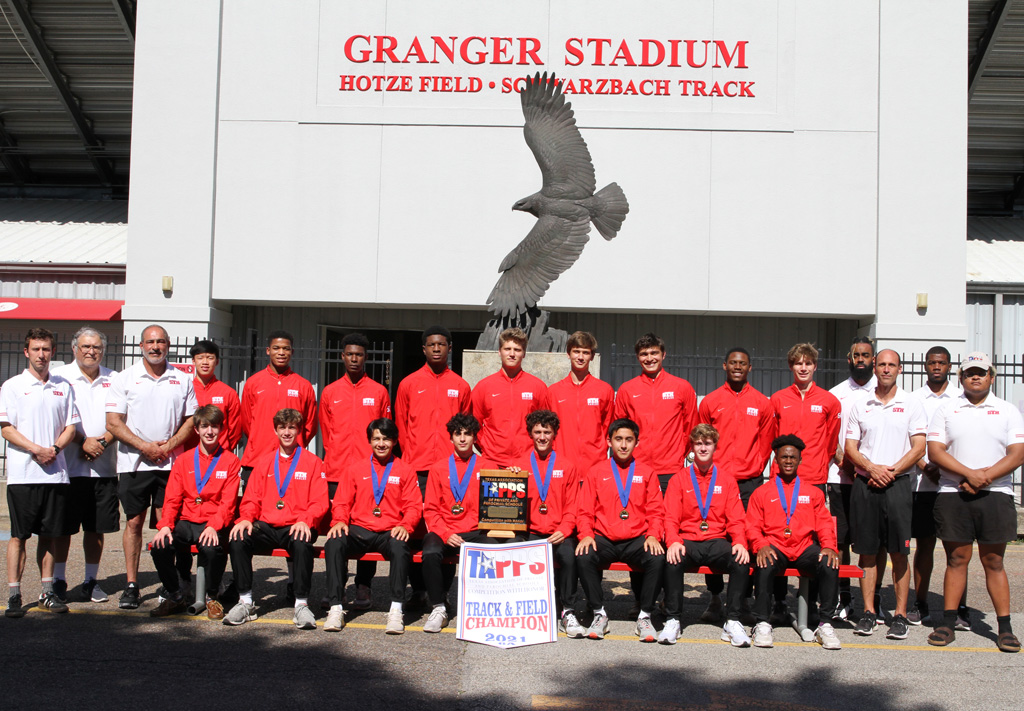 Included in the triumph …
Eagle Track and Field claiming its third state title in six years
Eagle Baseball staking its 10th state tournament in 11 competitive seasons
Eagle Wrestling securing its second state runner-up in three years
Eagle Swimming seizing the state runner-up after consecutive state championships
Eagle Cross Country racing to its third straight state runner-up finish
Eagle Soccer advancing to the regional final after four consecutive state tournaments
Eagle Football and Eagle Basketball reaching the TAPPS playoffs
The realization is the embodiment of hard work, dedication, and an enduring commitment to superiority.  Entwined in the collective and individual accolades are consistent examples, large and small, of the Basilian values of teaching goodness, discipline, and knowledge.
Within the journey, relentless St. Thomas scholar-athletes continue to capitalize on the invaluable opportunity to continue their careers at the university level. Since 2012, nearly 150 Eagles have discovered their lifetime sporting dreams morphing into reality.
Eagle Athletics is a culture where overall excellence is the expectation, not the exception, rooted in the values-focused ethic instilled since 2008 by Athletic Director Mike Netzel with the full support of the St. Thomas Board of Directors and the school's administration.
And the best is yet to come.
Eagle Fight Never Dies!