How do we remember our contributors?
Some leave indelible impressions through tenure over years or even decades, thereby becoming part of an institution's fabric through their dependable presence. Others shine brightly, creating unforgettable memories regardless of their longevity. Others still permeate our consciousness for their role as selfless facilitators, whether lifting colleagues or the community at large.
A rare few check off each box. One way or another, though, our stakeholders make an impact. And this is the genesis of the series we're launching in February.
20 in '20 celebrates the most moving measures and moments, agents and participants within and beyond our campus community who represent the totality of the St. Thomas mission since 2010. Twenty stirring examples each within Eagle academics and development, athletics, and alumni.
Enduring. Dynamic. Inspirational. Invaluable.
This is the first in a series.
Academics and Development
Very Rev. Kevin Storey, CSB and Fr. James Murphy, CSB
Fr. Storey first arrived at St. Thomas as a relatively anonymous faculty member and would leave as the elected Superior General of the Congregation of St. Basil. During his emphatic six-year stay as president, he played an essential influence in elevating the school for future growth, including a pivotal and galvanizing position in 4500Forever, the most ambitious capital campaign in school history. St. Thomas also achieved numerous milestones in enrollment, fundraising, employment, campus facilities, academic programs, and athletics during his tenure.
Most importantly, Fr. Storey ensured St.Thomas adhered to the values of its Basilian founders and the institution's mission of teaching goodness, discipline, and knowledge while reaching out to the underserved, particularly students in need of financial assistance.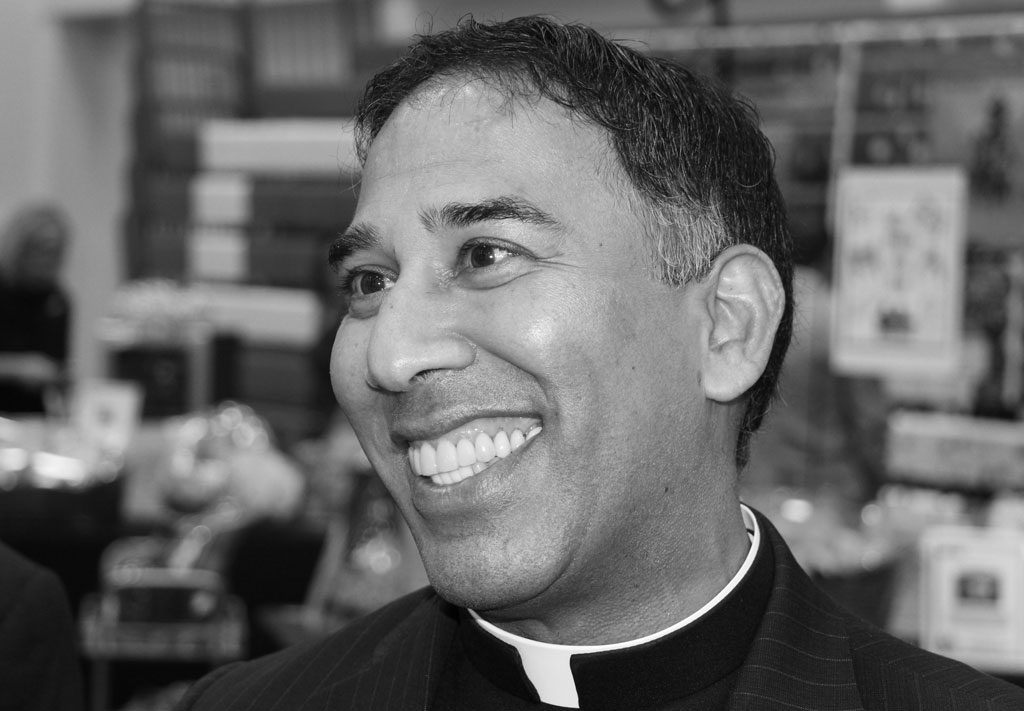 In the immediate wake of Fr. Storey's surprising promotion, Fr. Murphy was named the school's interim president during the 2018-19 academic year. In January 2019 he was selected as the third president in St. Thomas history, the unanimous choice of the St. Thomas Board of Directors with the approval of the Superior General.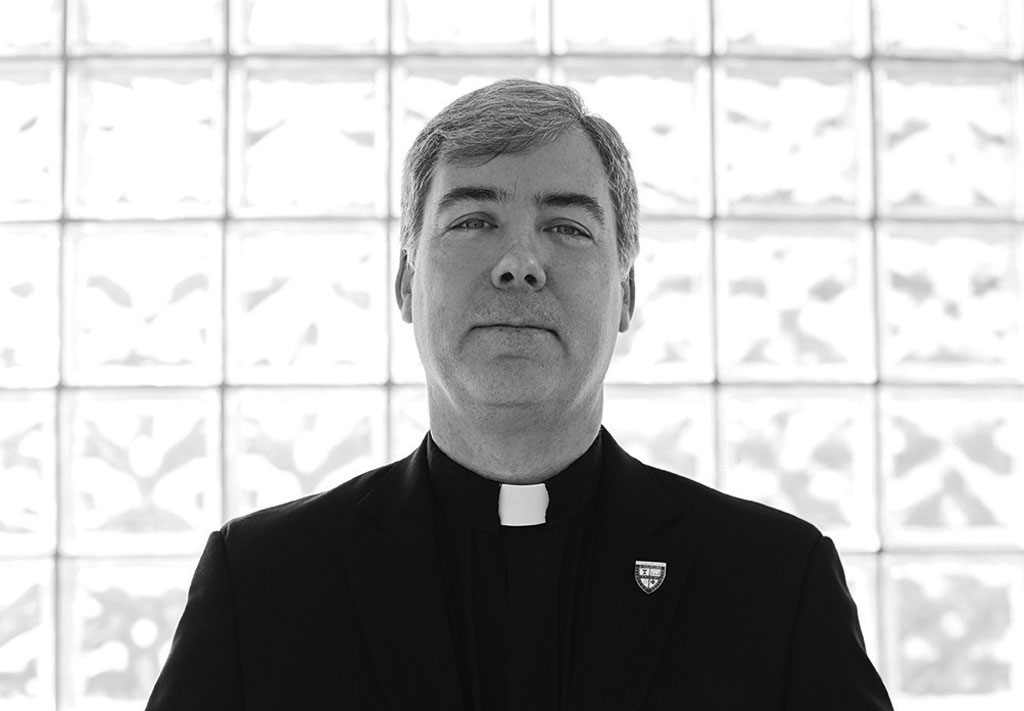 Dona and Al Clay '61
Rare is that opportunity when individuals are positioned to carve a select slice of history. The dynamic duo seized such a moment. Not for singular acclaim and appeal to vanity but to transform the St. Thomas campus environment and fortify the institution's future.
Dona and Al had long advocated for the institution's growing needs and furthering its objectives. In 2015 the two assured lasting distinction with the largest leadership gift in the school's more than century-long chronicle, donating $10 million to 4500Forever. Their remarkable generosity resulted in the naming of Clay-Storey Hall on the St. Thomas main campus, honoring two visionary leaders who boldly stepped out to help give rise to this extraordinary period in St. Thomas history.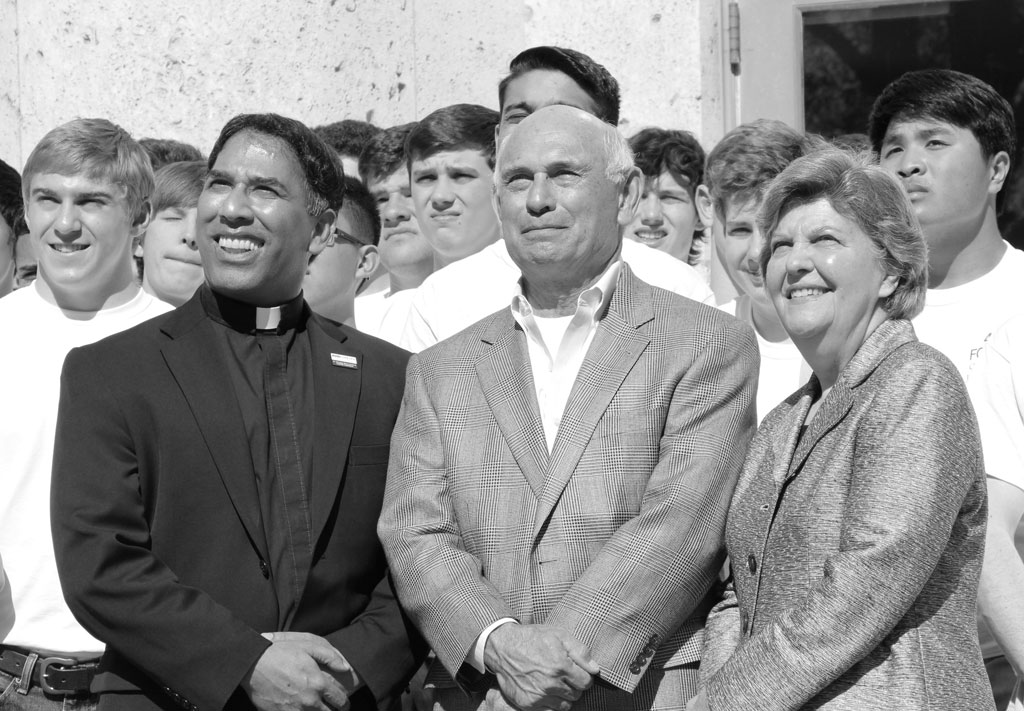 Jane and Bill Joplin '54
The two daring St. Thomas supporters emerged in November 2014 to champion another raging wave of momentum for 4500Forever. Their staggering support ignited contributions of more than $14 million during 11 weeks to make certain the St. Thomas ascent for the next generation of scholars, leaders, and artists to study and dream. The Basilian Fathers and the St. Thomas Board of Directors acknowledged the Joplin's life-changing gifts by naming the expanded St. Thomas footprint as the Jane and Bill Joplin Campus.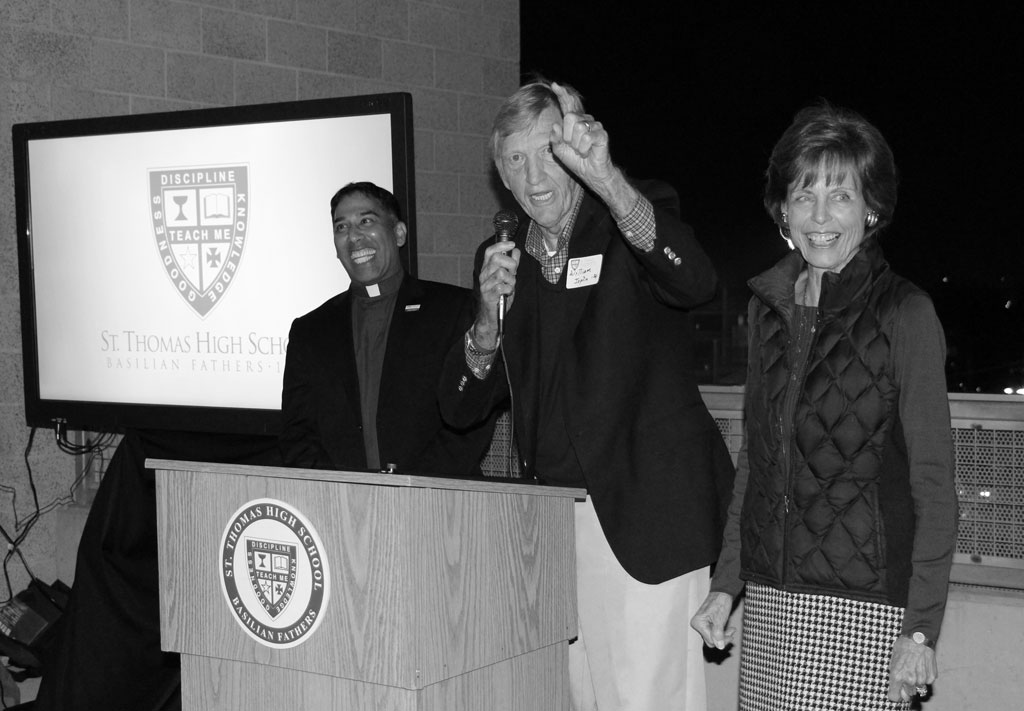 Glenda and Russell Gordy
The relentless Basilian school president. The savvy natural gas entrepreneur. Fr. Storey and Russell Gordy once stood as the most improbable of pairings, yet eventually dissolved their clear and divisive differences to discover a common purpose that united them as one.
In March 2018 Russell and his wife Glenda, two of Houston's leading philanthropists, graciously offered St. Thomas a $2.5 million pledge that matched all new offerings dollar for dollar to complete funding for the Joplin Campus expansion through the 4500Forever and 4500Forever Finish Strong capital campaigns.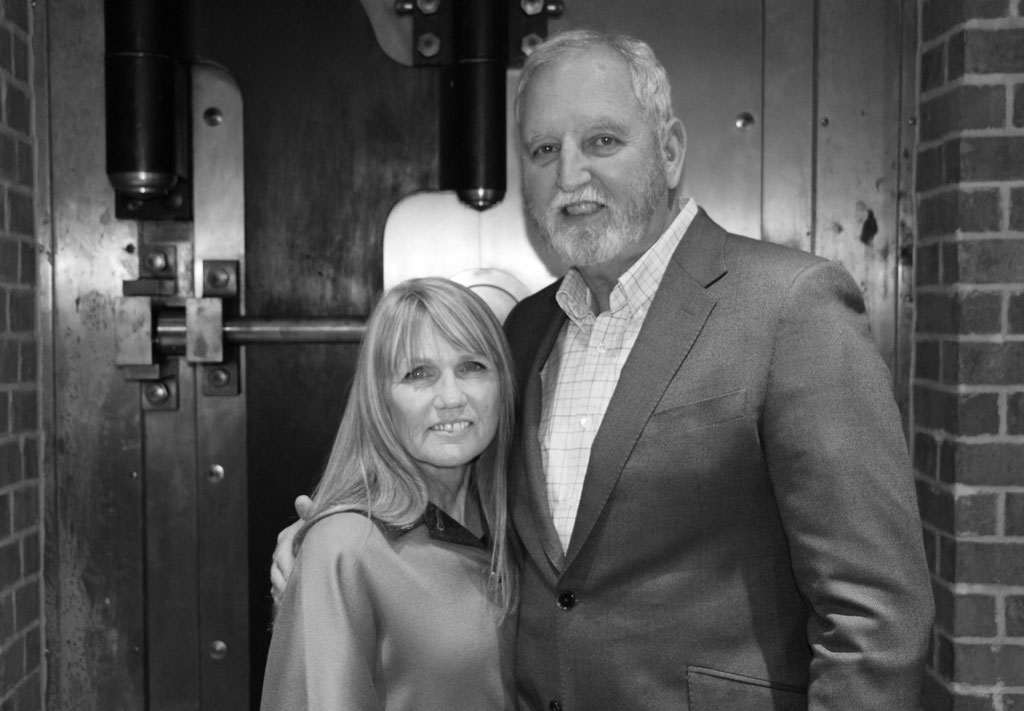 Dr. Aaron Dominguez '96
The first layman principal and the school's 27th in its illustrious history. In January 2017 Dr. Dominguez was announced as the breakthrough appointment to succeed Fr. Patrick Fulton, CSB in the lead academic role breaking broke more than a century of Basilian leadership tradition that dated to the school's inception in 1900. The clear choice after an exhaustive six-month search that revealed four finalists is holding a significant role in advancing the school's unwavering college preparatory mission of teaching goodness, discipline, and knowledge.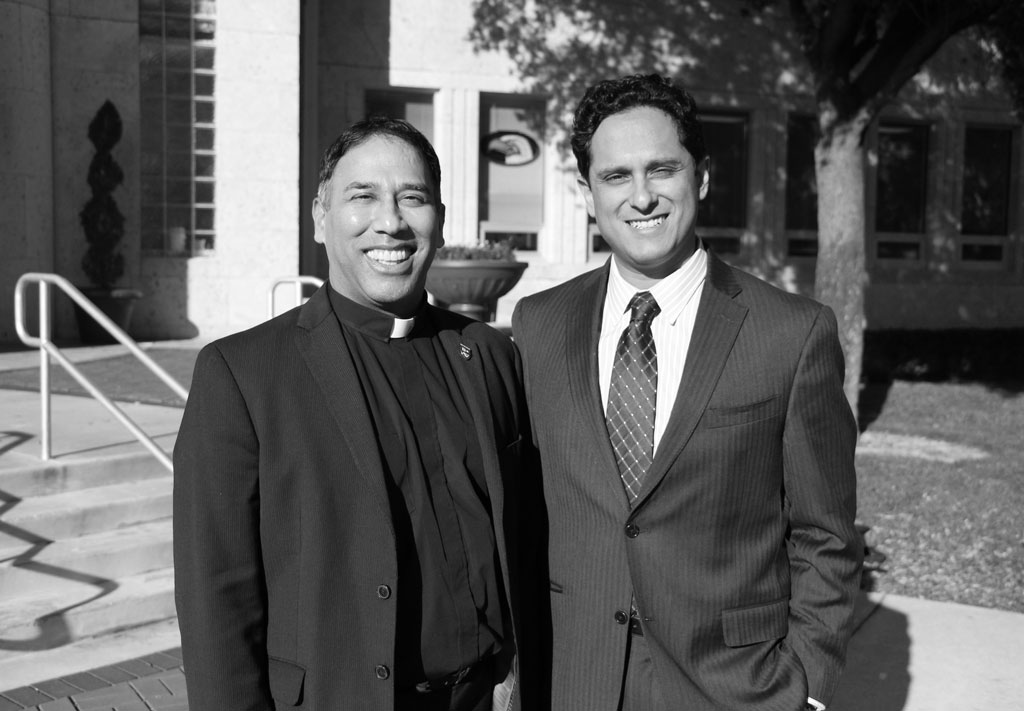 CLICK HERE for The Most Impactful Identities Among St. Thomas Alumni Since 2010
CLICK HERE for The Most Impactful Identities in St. Thomas Athletics Since 2010
The 20 in '20 showcase continues throughout February.
Catholic. Basilian. Teaching Goodness, Discipline and Knowledge since 1900.