How do we remember our contributors?
Some leave indelible impressions through tenure over years or even decades, thereby becoming part of an institution's fabric through their dependable presence. Others shine brightly, creating unforgettable memories regardless of their longevity. Others still permeate our consciousness for their role as selfless facilitators, whether lifting colleagues or the community at large.
A rare few check off each box. One way or another, though, our stakeholders make an impact. And this is the genesis of the series we're continuing throughout February.
20 in '20 celebrates the most moving measures and moments, agents and participants within and beyond our campus community who represent the totality of the St. Thomas mission since 2010. Twenty stirring examples each within Eagle academics and development, athletics, and alumni.
Enduring. Dynamic. Inspirational. Invaluable.
This is the third in a series
Academics and Development
Grover Green '04 and Andrew Quittenton
Faculty members and the chief architects behind Camp Aquinas, the innovative off-campus immersion for freshmen rooted in the Basilian credo Teach Me Goodness, Discipline, and Knowledge with a healthy mix of challenging team building activities.
The two educators tirelessly collaborated for three years creating a student support model that would forge relationships and embody the Eagle spirit. The camp, named after the institution's patron St. Thomas Aquinas, is the consummate union of sanctity and intellect in tandem with a newly instituted St. Thomas House System that emphasizes character, community, and culture.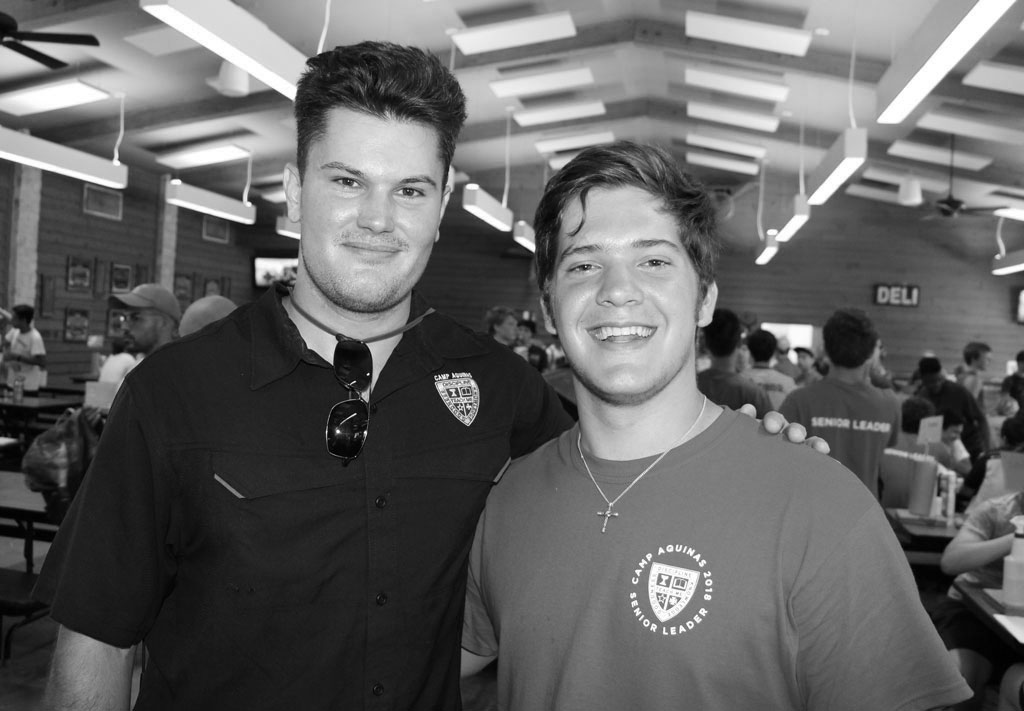 Mike Nebel
The decade-long fine arts dean fostered much more than a simple appreciation for the ceramic arts within his curriculum. He orchestrated a seismic shift for the program, providing a rigorous yet supportive environment that relied on persistent curiosity and due diligence. Scholars were exposed to a wide range of traditional techniques and contemporary concepts while encouraged to seek their signature style.
And through their authentic tactile and cognitive experiences, novice Eagle artists gained regional and national acclaim from the premier juried competitions in the United States.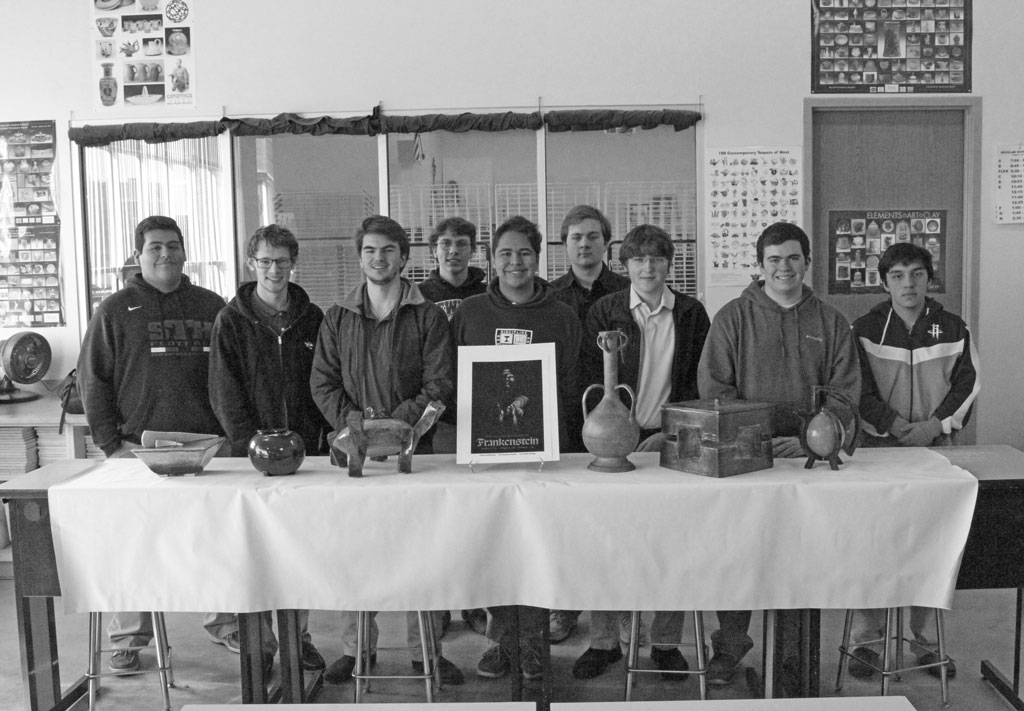 Sergio Plata
The director of operations and epitome of servant leader for nearly a quarter century – being a part of something, sharing camaraderie and success. Team is sacred to him. Forever intent, utterly engaged, Plata radiates with friendliness and warmth. His essence represents the soul of an institution guided by an internal compass calibrated by the Basilian values.
In 2016 he received the St. Thomas Distinguished Service Award for his invaluable contributions and selfless devotion to the institution, lending his talents and infectious personality to a wide variety of Eagle events, grand and small in scale, and maintaining a campus which is the envy of college preparatory institutions in Texas and beyond.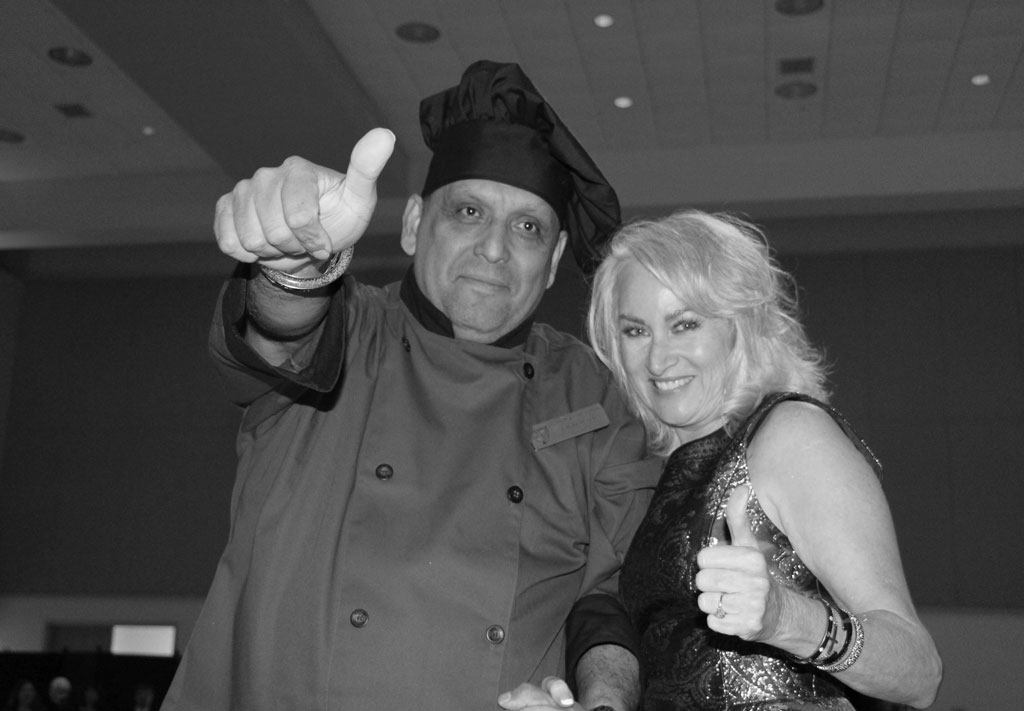 Among the overwhelming responses posted on Facebook to Sergio's recognition:
There is nobody more deserving of this award! I was a STH mom for seven years and chaired three (major) events and this man ALWAYS had our back.
Your dedication is amazing. Always caring, nice and willing to go out of your way to help others.
So wonderful to see this dear man recognized for his heart and tireless efforts for St Thomas. His accommodating attitude and warm, welcoming smile made it a pleasure to volunteer. We've got nothing but love for you, Sergio!
I am proud to call this man a dear friend – well deserved – felicidades querido te lo mereces!
Now this is a man worthy of a building being named after! No one like Sergio anywhere else. He is the best!
Dan Green
Beginning with his first St. Thomas production in 2003, The Caine Mutiny Court-Martial, the esteemed drama director established an expansive theater program emphasizing a comprehensive knowledge of every aspect of the process, from acting to directing to stage management
At the bedrock of the steady streams of success was collaboration – inspiring dreams, nurturing aspiring thesps to follow in the accomplished footsteps of previous St. Thomas stars.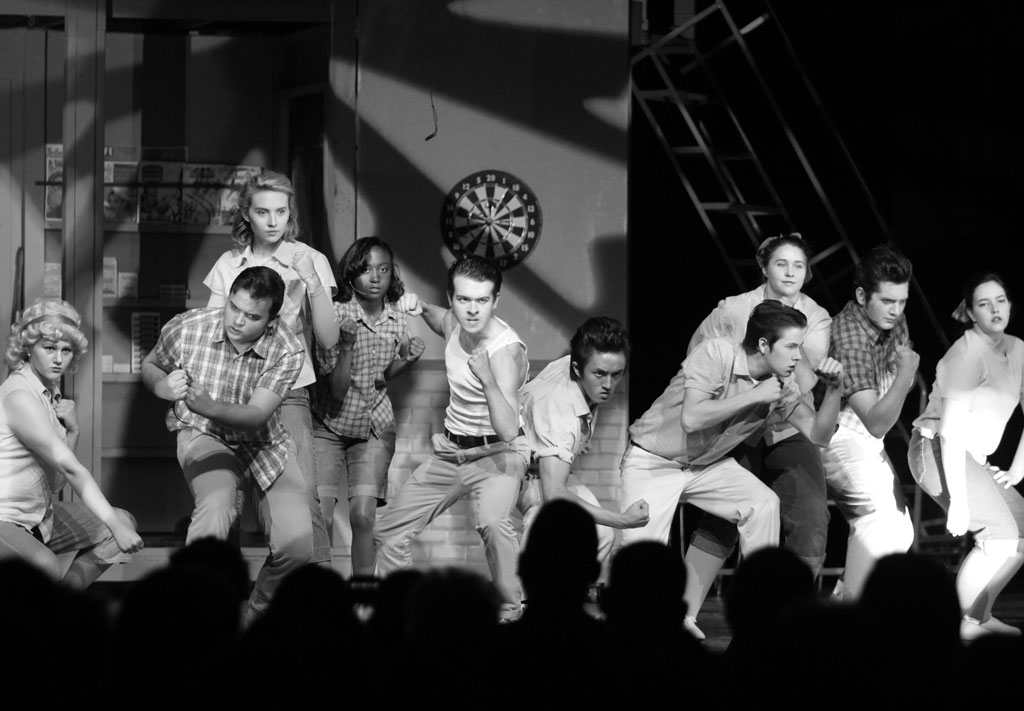 CLICK HERE FOR THE 2016 PRODUCTION WEST SIDE STORY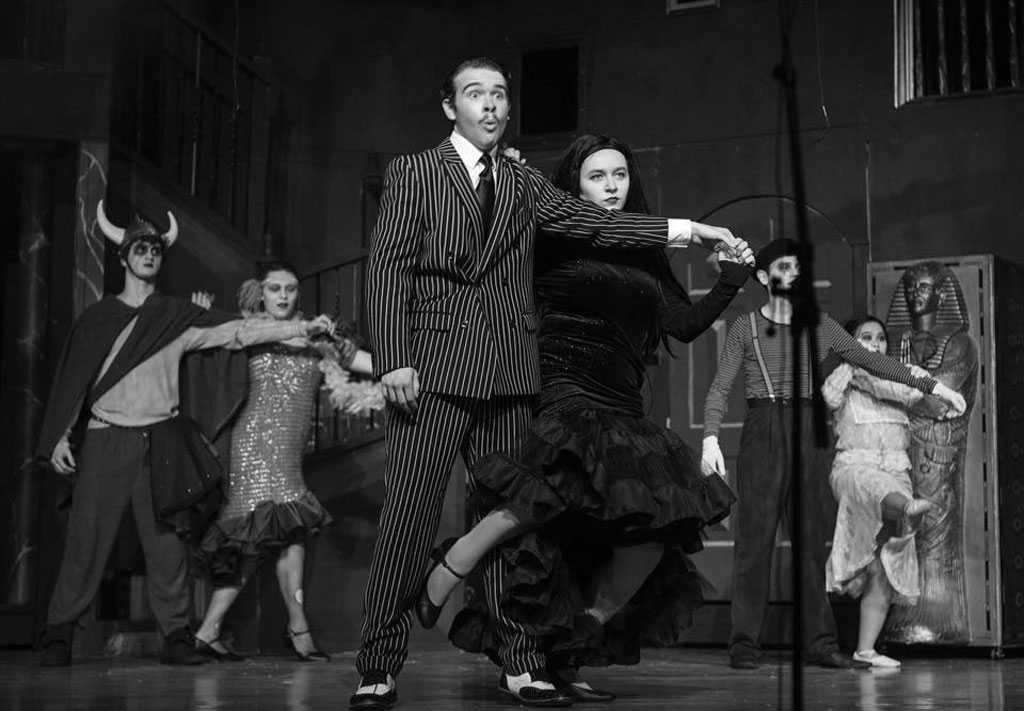 CLICK HERE FOR THE 2017 PRODUCTION THE ADDAMS FAMILY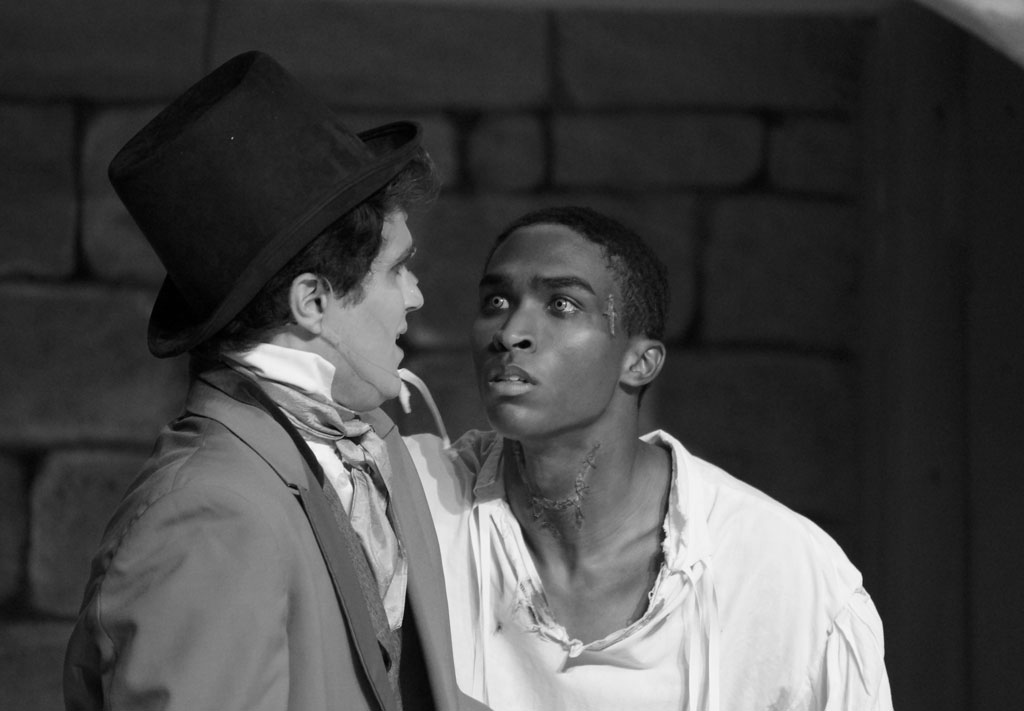 CLICK HERE FOR THE 2018 PRODUCTION FRANKENSTEIN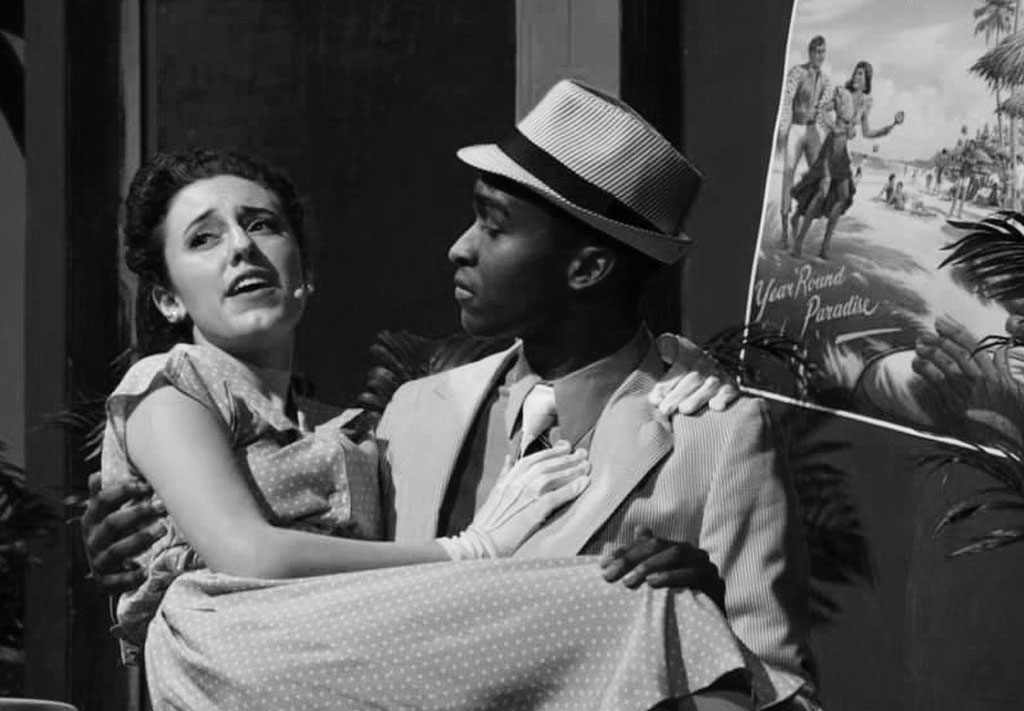 CLICK HERE FOR THE 2019 PRODUCTION GUYS AND DOLLS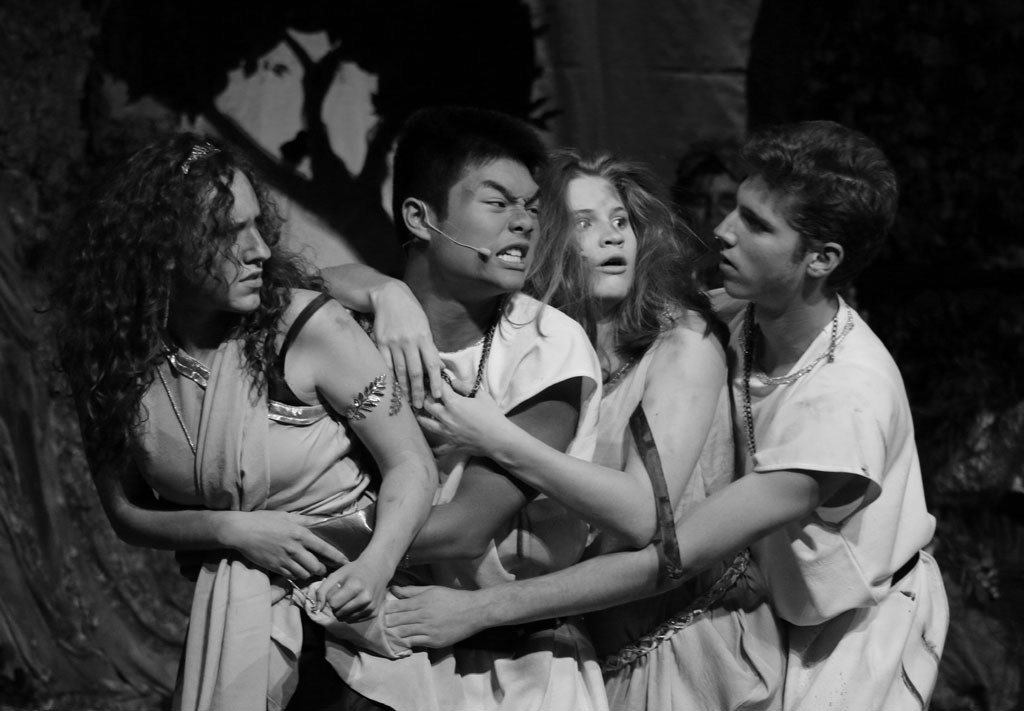 CLICK HERE FOR THE 2019 PRODUCTION MIDSUMMER'S NIGHT DREAM
Parker Robertson '18
The burgeoning talent embraced a litany of roles not only within St. Thomas theater but also HITS and Miller Outdoor Theatre.
Robertson delivered robust execution and interpretation to every role, whether through a fine wide-ranging voice, a serpentine charm, a chilling expressive presence, uncanny timing, or simply a devilishly delightful pitch-perfect performance.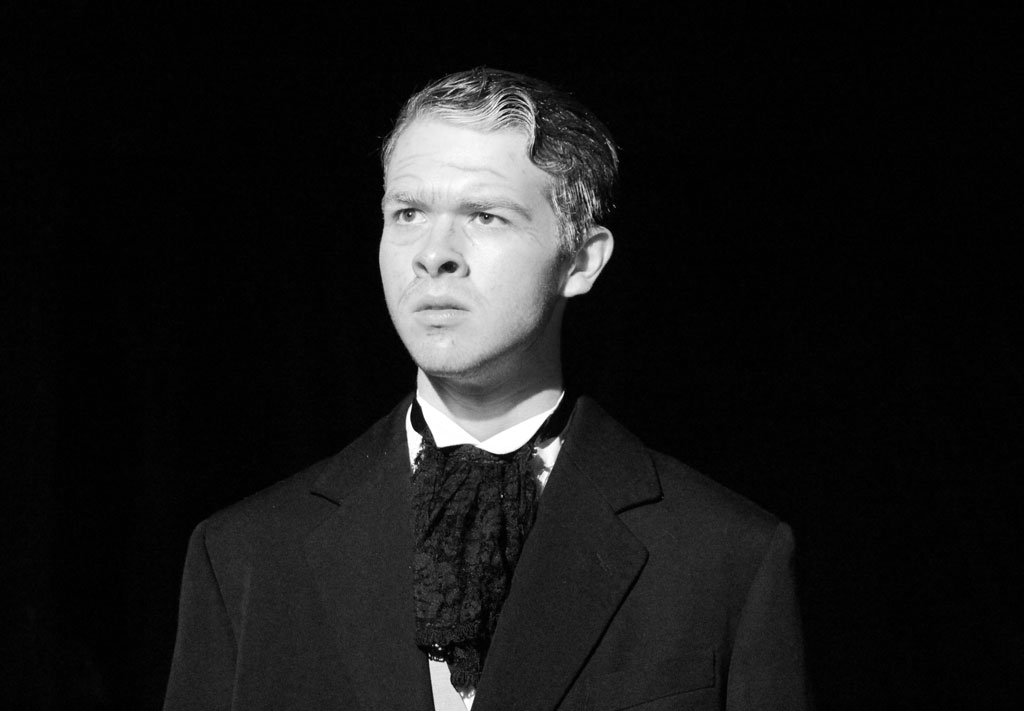 CLICK HERE for Very Rev. Kevin Storey, CSB and Fr. James Murphy, CSB; Dona and Al Clay '61; Jane and Bill Joplin '54; Glenda and Russell Gordy; and Dr. Aaron Dominguez '96
CLICK HERE for Kellen McGowan '19; David '17 and Brendan Hotze '21; Danny Hernandez '08; Meryl and Doug Gregory '87, and their sons Jeremy '15, Barrett '18, and Griffin '21; and Seth Dalton '16
CLICK HERE for The Most Impactful Identities Among St. Thomas Alumni Since 2010
CLICK HERE for The Most Impactful Identities in St. Thomas Athletics Since 2010
The 20 in '20 showcase continues throughout February.
Catholic. Basilian. Teaching Goodness, Discipline, and Knowledge since 1900.