How do we remember our contributors?
Some leave indelible impressions through tenure over years or even decades, thereby becoming part of an institution's fabric through their dependable presence. Others shine brightly, creating unforgettable memories regardless of their longevity. Others still permeate our consciousness for their role as selfless facilitators, whether lifting colleagues or the community at large.
A rare few check off each box. One way or another, though, our stakeholders make an impact. And this is the genesis of the series we're continuing in February.
20 in '20 celebrates the most moving measures and moments, agents and participants within and beyond our campus community who represent the totality of the St. Thomas mission since 2010. Twenty stirring examples each within Eagle academics and development, athletics, and alumni.
Enduring. Dynamic. Inspirational. Invaluable.
This is the fourth and last in a series.
Academics and Development
Bo and Amy Huggins
The vibrant husband and wife team led as co-chairs the 2017 4500Forever Finish Strong capital campaign that generated the final $12 million to complete the Joplin Campus redevelopment.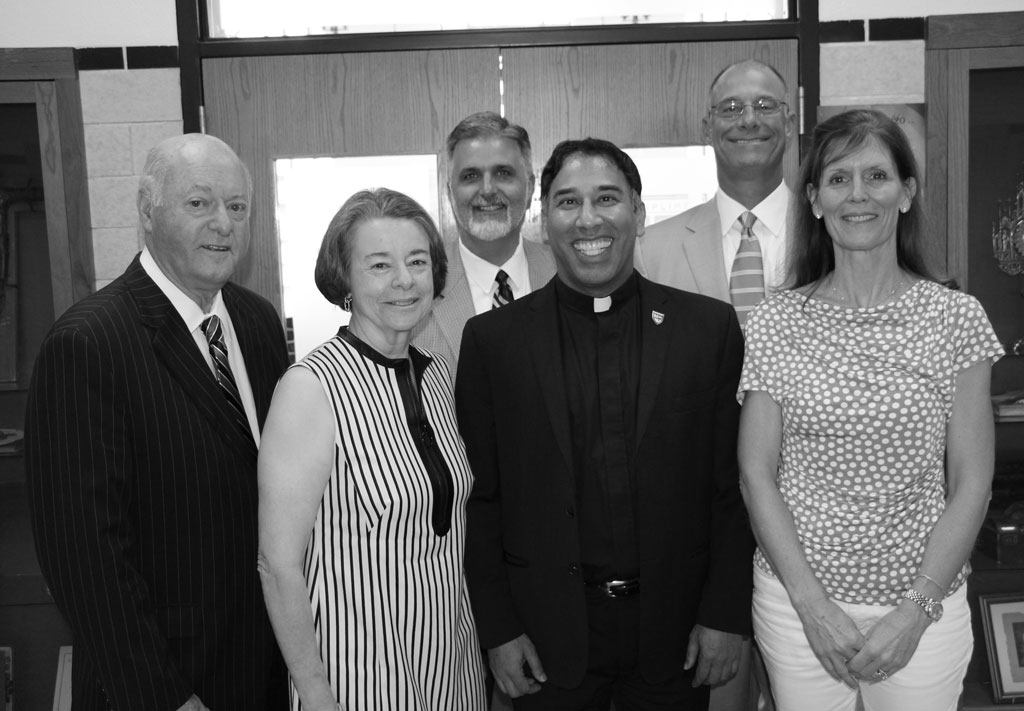 That same year the Huggins were also instrumental in securing a $1 million pledge from The Lyons Foundation, particularly through trustees Flo McGee and Pete Seale, renewing the Foundation's long-term commitment to Eagle scholars.
Yet Bo and Amy's impact was measured beyond the most comprehensive financial efforts in the school's 120-year history. The parents of Pete '16, Ty '17, and Ben '19 contributed both time and treasure to a series of high profile enterprises through St. Thomas Advancement, the St. Thomas Board of Directors, and the St. Thomas Mothers' Club – fully engaged stewards as the institution seeks to evolve and modernize to best serve its constituents.  The Huggins' tireless dedication has helped empower the Basilians to cultivate academic innovation, retain the finest faculty-scholars, dramatically enhance financial aid and student opportunities, all while continuing to maintain a premier Catholic college preparatory environment.
Daniel Bryant '93
The epic views from a vista resting at nearly 3,000 feet of elevation are no more captivating than peering into the untapped potential of his fellow backpackers, a collection of low-income teenagers, and helping them rise above systemic barriers to ignite dreams as grand as any canyon.
In 2012 the St. Thomas Dean of Science joined forces with The Woods Project, an initiative founded in 2001 by Houston entrepreneur Steve Rosencranz, who saw a need for disadvantaged students which could be bridged with outdoor education and environmental awareness.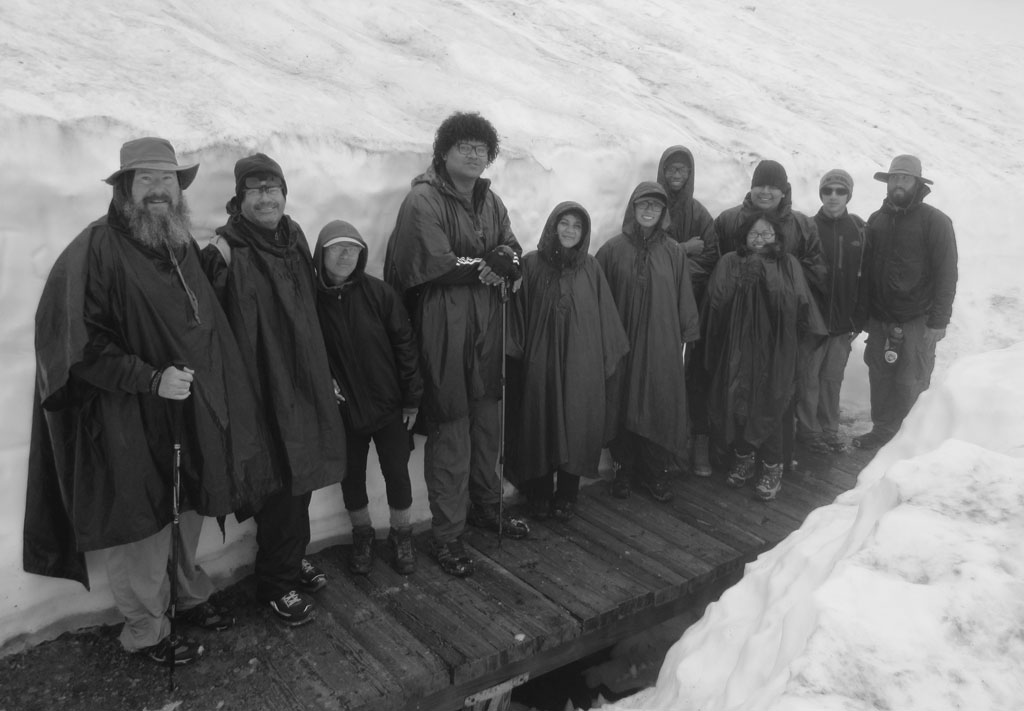 In 2017 Bryant was also selected for the Outstanding Biology Teacher Award winner for the state of Texas.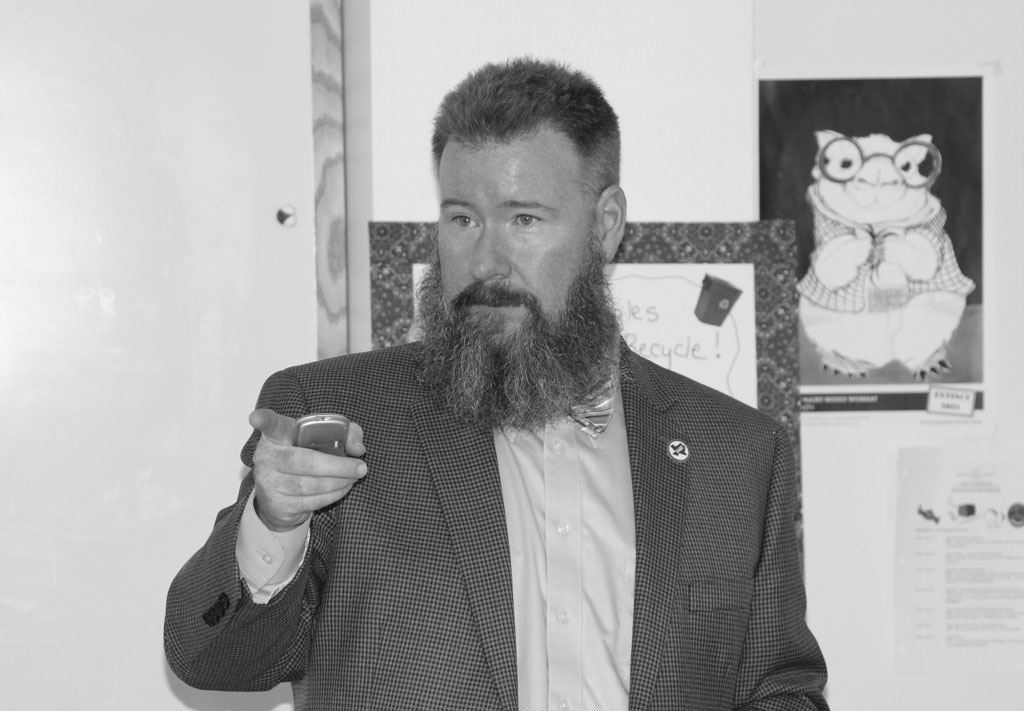 Mike Lynch '94
The physics instructor has adopted a credo that guides him through the demands of life's process, an internal compass directing his day-to-day.
Meeting the challenge.
The mantra whether dealing with the desired, the mandatory, or the unexpected.  Whether mixing with the masses at the 45th New York City Marathon in November 2015 or absorbing the sudden jolt and consequences of a Multiple Sclerosis diagnosis in January 2012.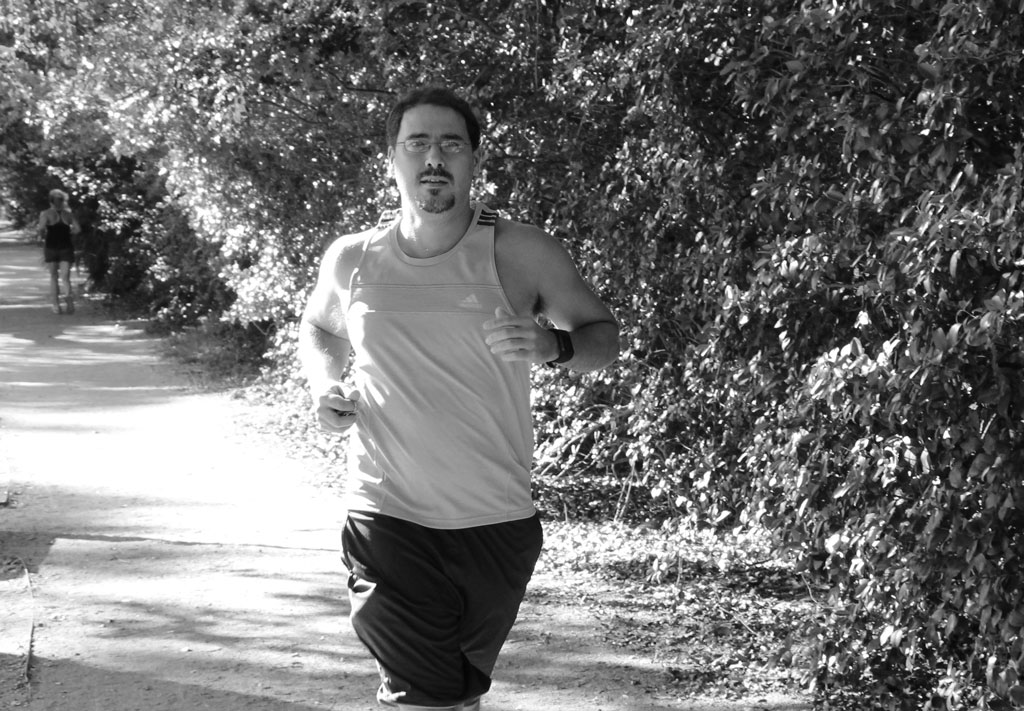 In 2013 Lynch was first exposed to and then inspired by an enlightening sequence of career development workshops at Columbia University which featured Modeling Instruction. His conviction morphed into motivation to spread the wealth of his discovery to colleagues and teaching professionals through Greater Houston.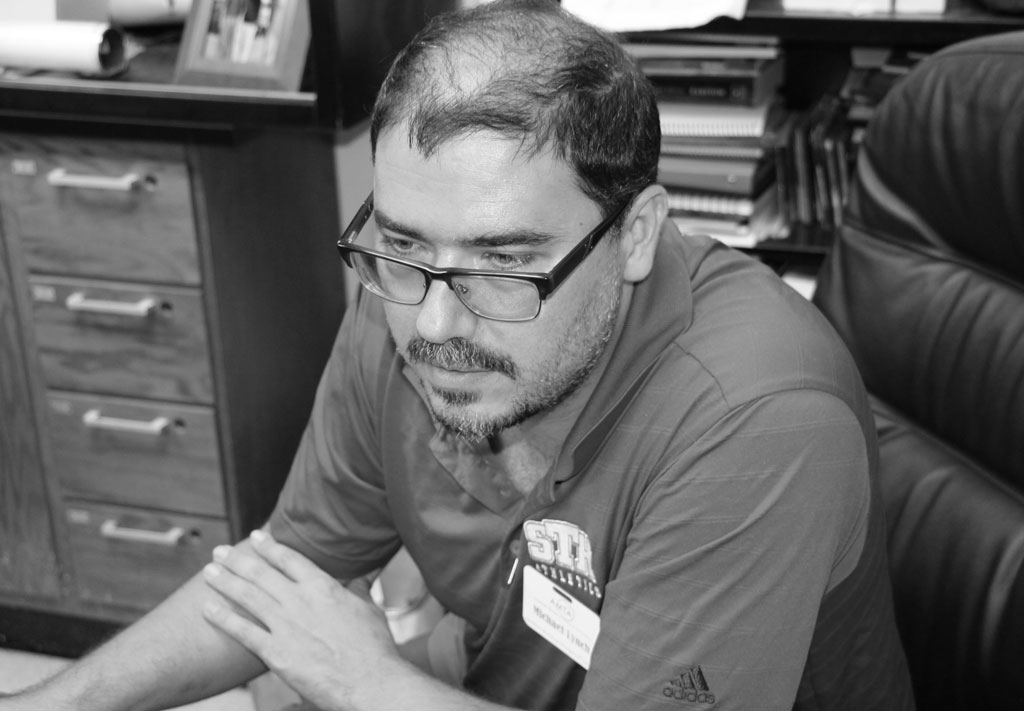 Juan Castillo '18
The 2018 valedictorian accepted an extensive merit-based scholarship to attend Harvard University after considering similar opportunities at the Massachusetts Institute of Technology and California Polytechnic State University. He received the St. Thomas Achievement Awards for AP Physics II, Advanced Economics/AP United States Government, AP Computer Science, and Theology/Healing Racism.
He also earned semifinalist distinction in the National Merit Scholarship Program, joining more than 30 previous St. Thomas scholars since 2010 who reached at least that phase in one of the nation's most prestigious and long-standing academic competitions.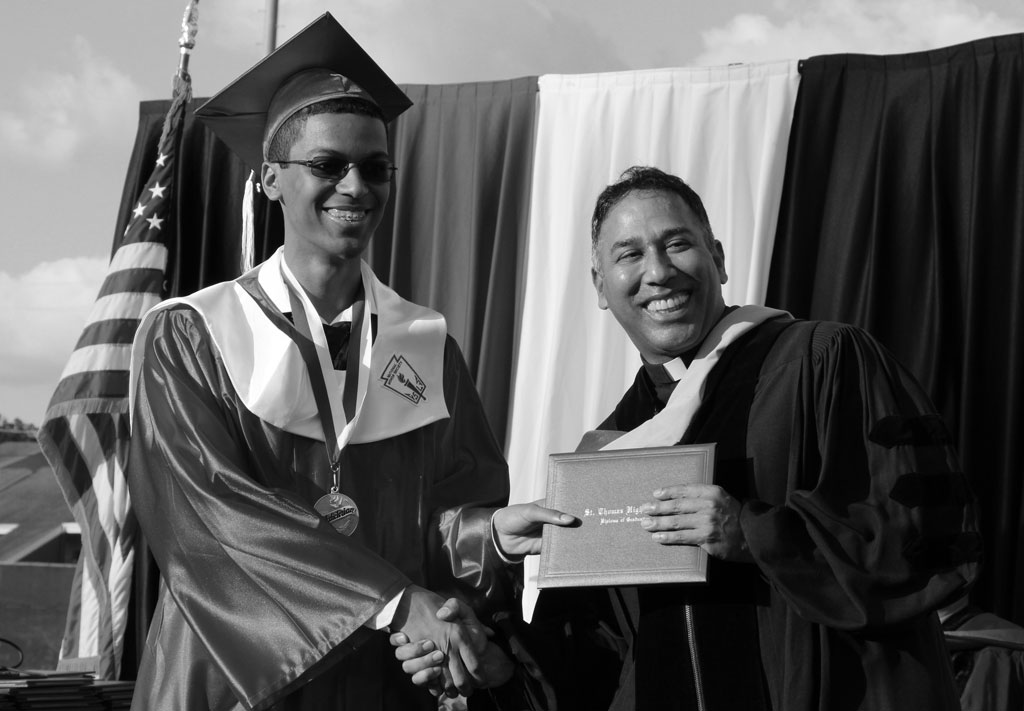 Brett Mills
Scholars enter St. Thomas caressing big dreams. A fortified faculty is required to make those dreams a reality.   Even after two decades as the St. Thomas Social Studies Dean, Mills continues to seize unique opportunities to develop as an intellectual, primarily through a series of prestigious fellowships and transformative educational experiences.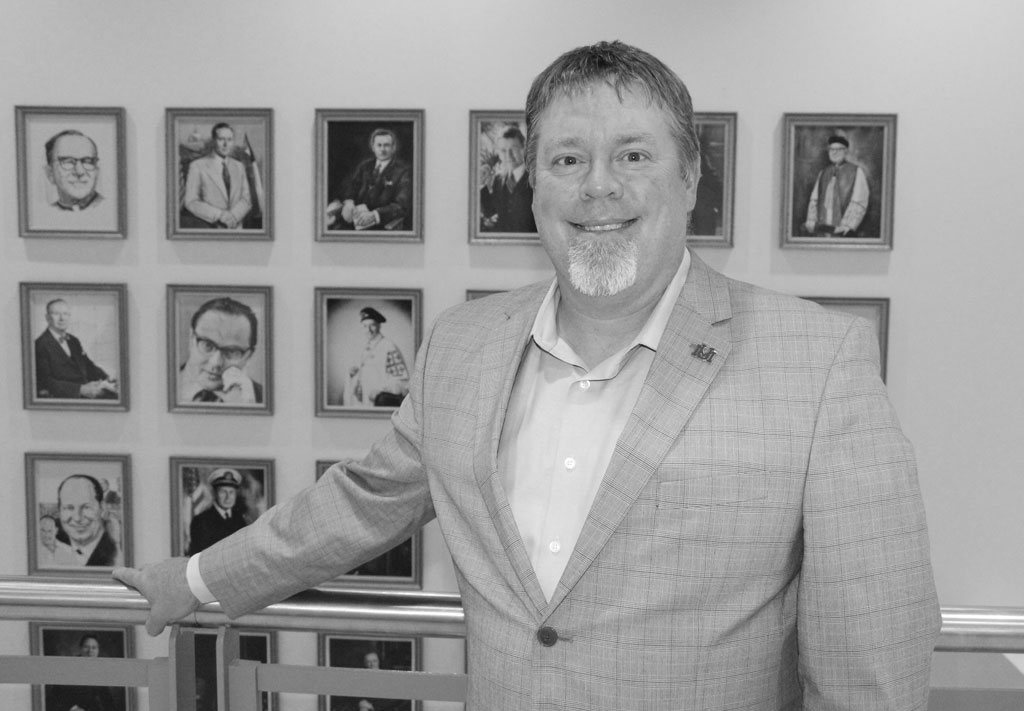 And Mills also holds the rarest of rare distinctions – sharing a random Kentucky Derby encounter with pop culture vulture Justin Timberlake without ever actually recognizing he was in the presence of Justin Timberlake.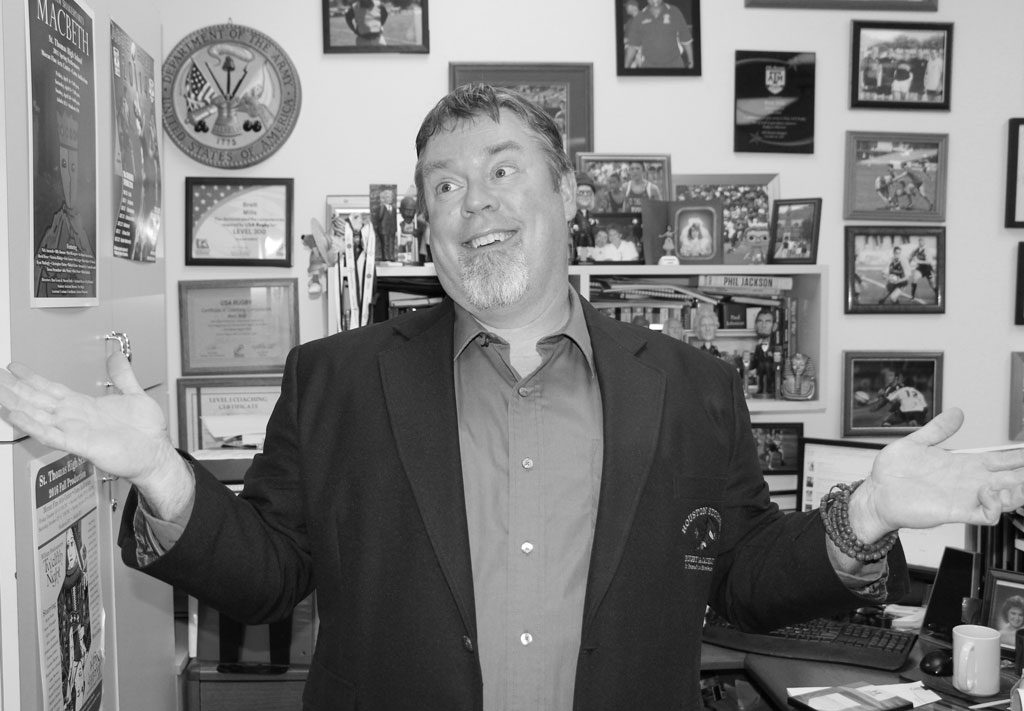 CLICK HERE for Very Rev. Kevin Storey, CSB and Fr. James Murphy, CSB; Dona and Al Clay '61; Jane and Bill Joplin '54; Glenda and Russell Gordy; and Dr. Aaron Dominguez '96
CLICK HERE for Kellen McGowan '19; David '17 and Brendan Hotze '21; Danny Hernandez '08; Meryl and Doug Gregory '87, and their sons Jeremy '15, Barrett '18, and Griffin '21; and Seth Dalton '16
CLICK HERE for Grover Green '04 and Andrew Quinton; Mike Nebel; Sergio Plata; Dan Green; and Parker Robertson '18
CLICK HERE for The Most Impactful Identities Among St. Thomas Alumni Since 2010
CLICK HERE for The Most Impactful Identities in St. Thomas Athletics Since 2010
Catholic. Basilian. Teaching Goodness, Discipline, and Knowledge since 1900.